Okay, added a wall to define my shop space for heating, etc. and included a pair of pocket doors. They're framed but need trim. Enter some spaulted (stained, really), flat-sawn sycamore. Dressed the edges and faces, needed something to dress them up a bit. How about a bead?
First the flat stock, ready to go.
With the #45 set up and ready, an early key is to take multiple, shallow passes. Here's a scratch pass:
Start on the end of the piece, taking multiple passes while backing towards the other end of the board as the cut gets deeper.
So the end is done first, of course.
Wax on the skates is a godsend, BTW. It keeps things working!
And before you know it (about five minutes) it's ready for finishing!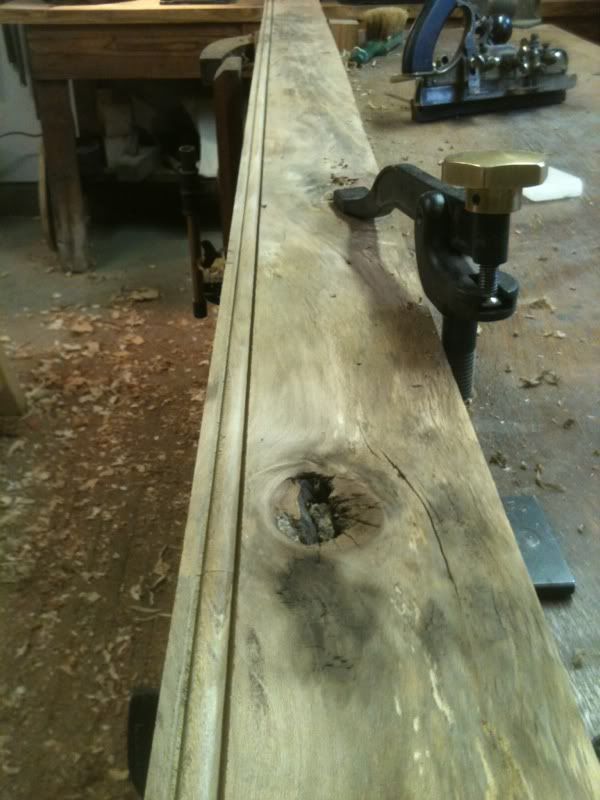 Thanks for looking! Now get out those 45s and get busy! :-)
-- Don't anthropomorphize your handplanes. They hate it when you do that. -- OldTools Archive --
---