I have another recent post 'lamenting' underutilized space, so I've been in the shop to rededicate a large storage cabinet to fasteners. It's an old harware store case and needed a piece of face trim to dress it up a bit. Nothing fancy, just something missing, you know?
Presenting furring strip and cabinet:

There's a slight overhang to the top vs. the face of the case,
so the trim piece needs a shallow rabbet. I'll use the Stanley #78 moving fillister / rabbet plane. Held the plane to the top to set the fence and to the face to set depth stop. Needed a single bench hold down to keep the piece in place for rabbeting (piece of sycamore underneath to raise the stuff being worked higher off benchtop, for the #78 fence to clear) and get to planing:
Edged jointed the piece with the #6 because of a recent LJ poster wanting to know if that tool is suitable for jointing. It did fine!
Cleaned up the show face of the board with the non-cambered #5: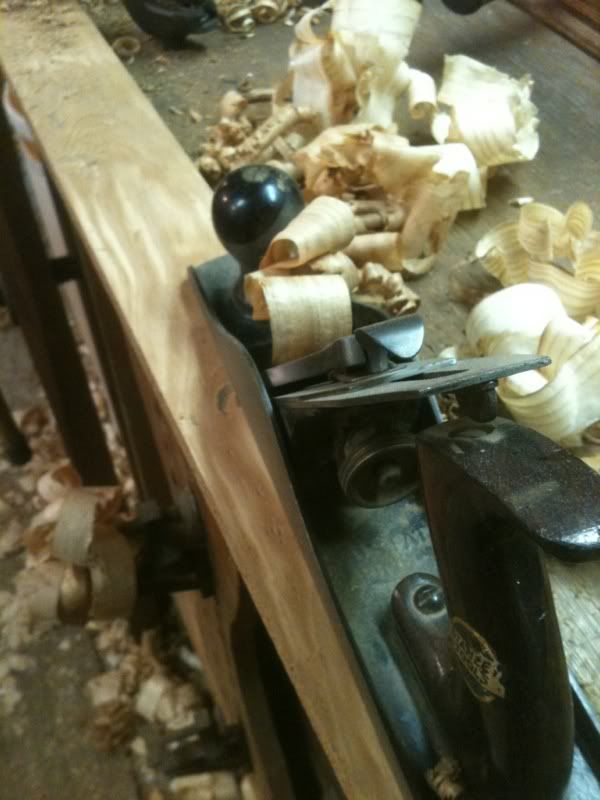 Slight chamfer to each corner of the top edge with the SW #120 block just because I just reconditioned the tool. It has a very tight mouth and I kinda like the paddle-type depth adjuster.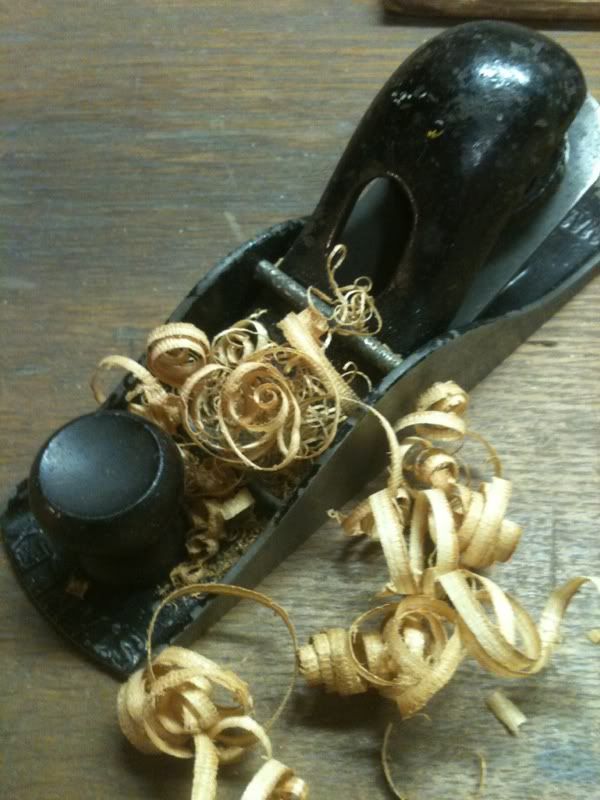 With a final cut to length, I predrilled it for nailing, apllied a coat of Watco's Danish Oil (on-hand and easy) and it was done.
A nice little diversion from the drudgery of cleaning a cluttered shop! Thanks for visiting.
-- Don't anthropomorphize your handplanes. They hate it when you do that. -- OldTools Archive --
---