This is the last post required to complete the build and make ready for applying the finish of my choice to get this one in the books. Once all the drawer fronts have been joined to the sides, and those cut to rough length, I had to work on adding backs to the drawers as well as bottoms. All drawer backs were set into simple dados that were cut on the table saw.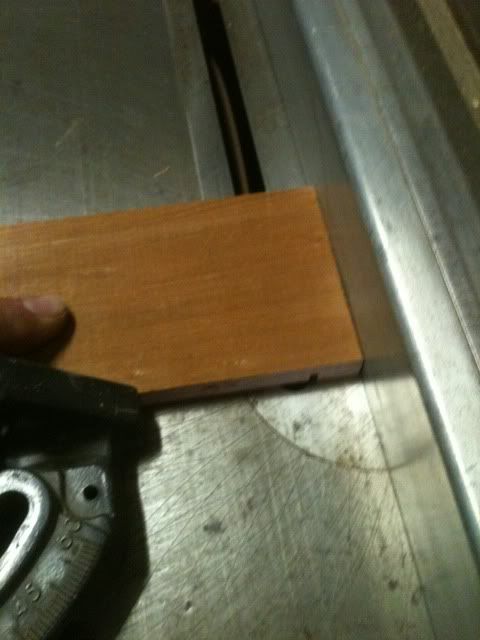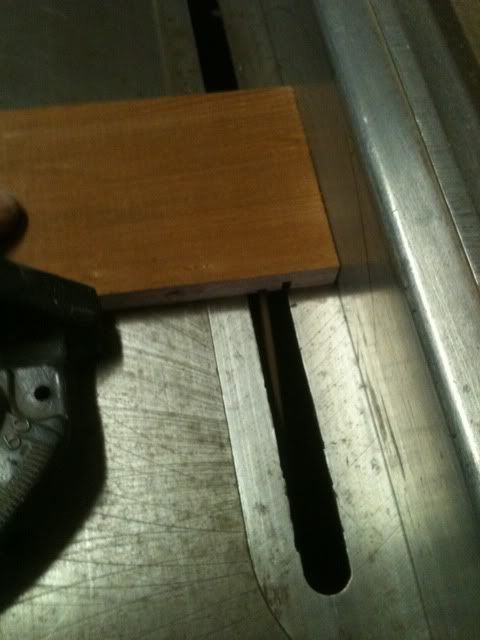 For the Big Drawer as well as the Big Pair of drawers, the drawer bottom consists of a single piece of repurposed hardboard, or what I grew up calling Masonite. I had to cut it square, and used a simple rip fence / jig with the trim saw to get edges that were straight and square. The material fit in the tracks just fine.

The bottoms on the Small Pair had to be wood panels (because RG talked me into it) so the backs, while still in a simple dado, weren't channeled for a fully enclosed bottom like the other drawers were. I wanted the grain to run across the panel for stability, so a quick glue up of my pine 'drawer sides' donor material was required. That was simple enough, you've seen panel glue ups – so no need to go into detail here. With my drawer bottom panel in one piece, three more actions were required:
1. Flatten the material on both sides
2. Cut to rough size
3. Apply bevels with the #78 to run in the side grooves
Did it happen? Yes.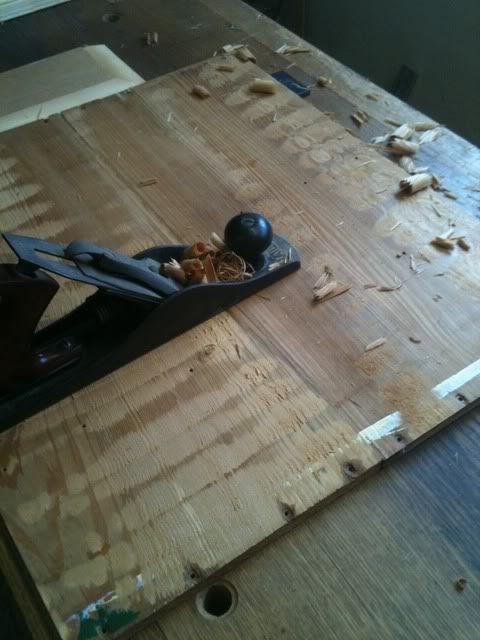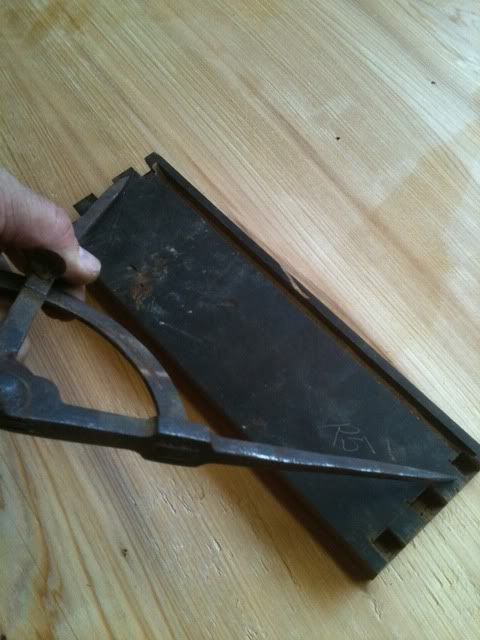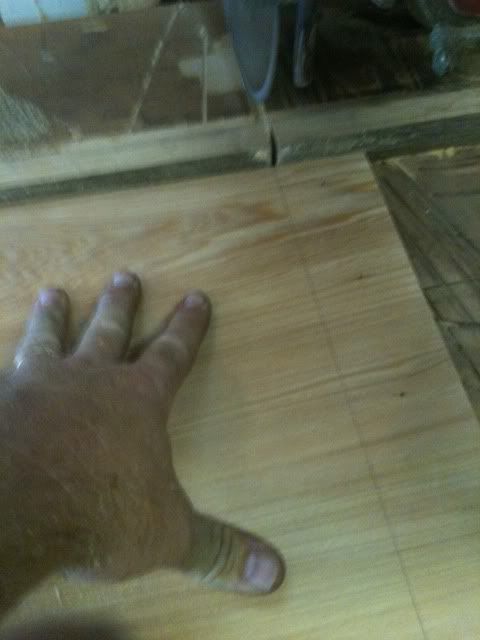 The raised, underside portion of the bottoms were proud of the side rails, so I had to do some additional thicknessing.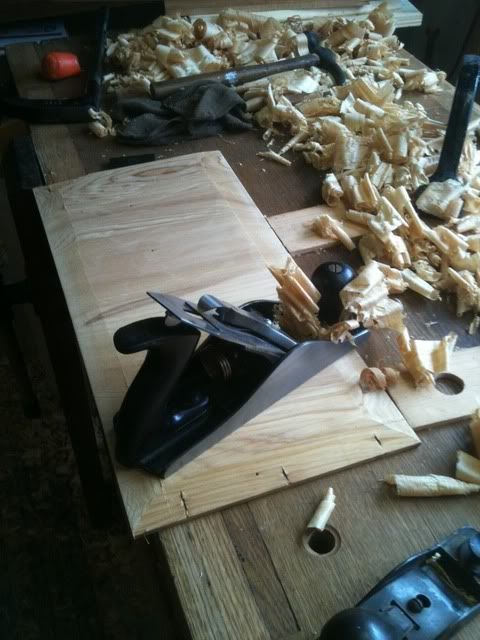 And, just for fun, here's what my bench in work looked like at the time

I had stopped dados on the Small Pair so some final chiseling was required.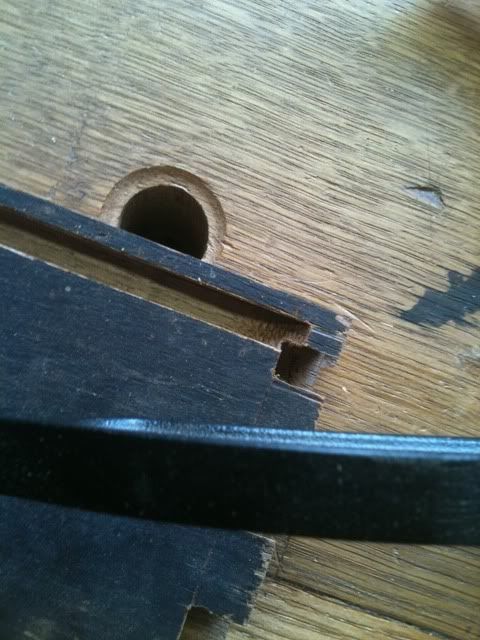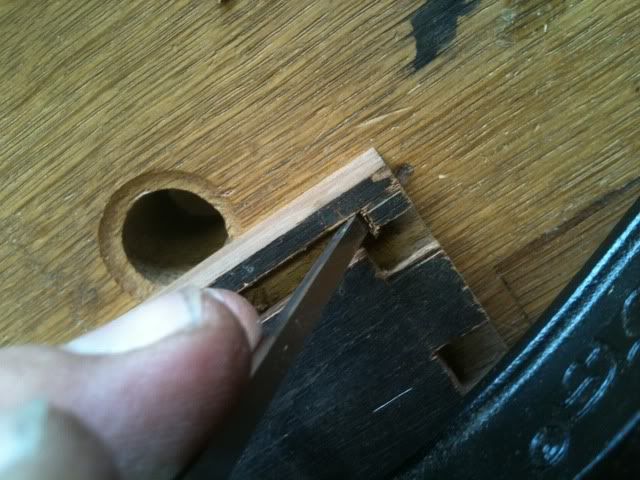 They're IN, just need backs and final fitting. Bookcase drawer bottoms – COOL!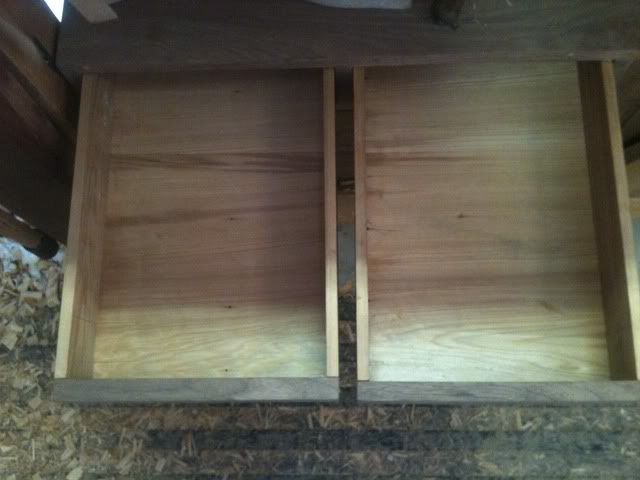 Backs in. This is coming together!

A few pictures to tell the glue-up story: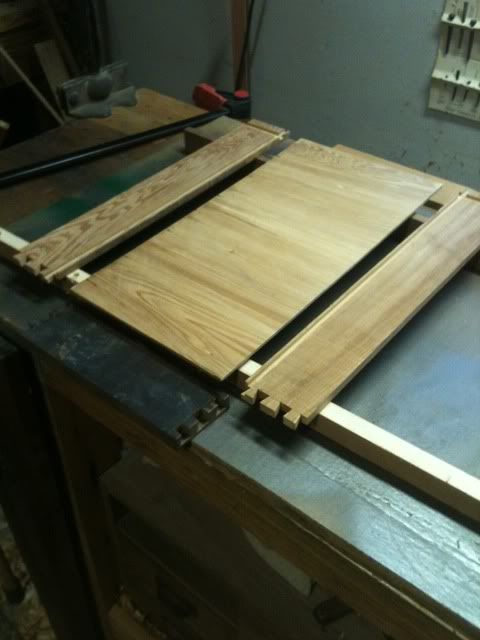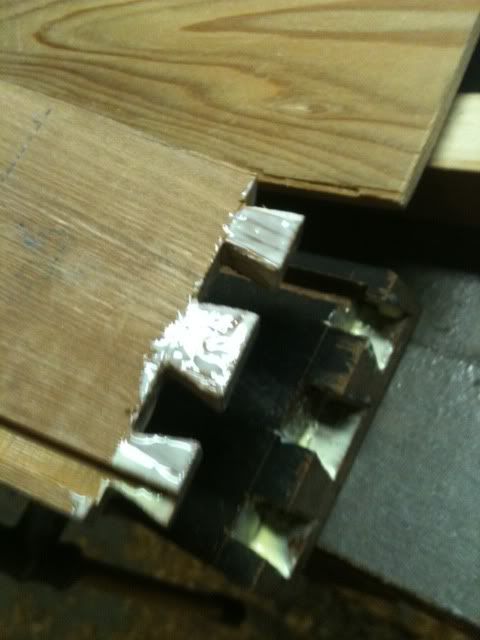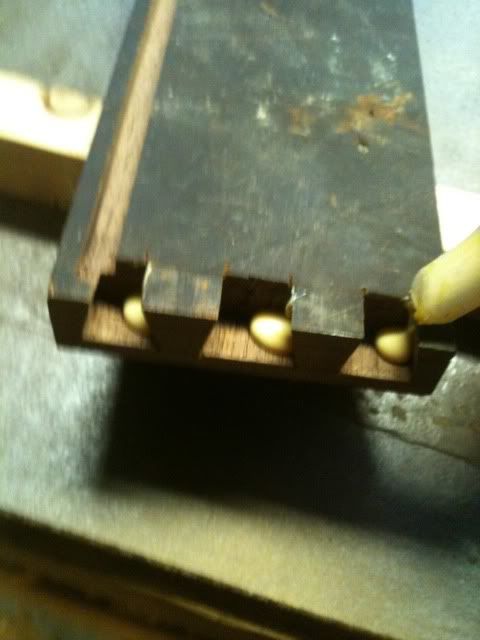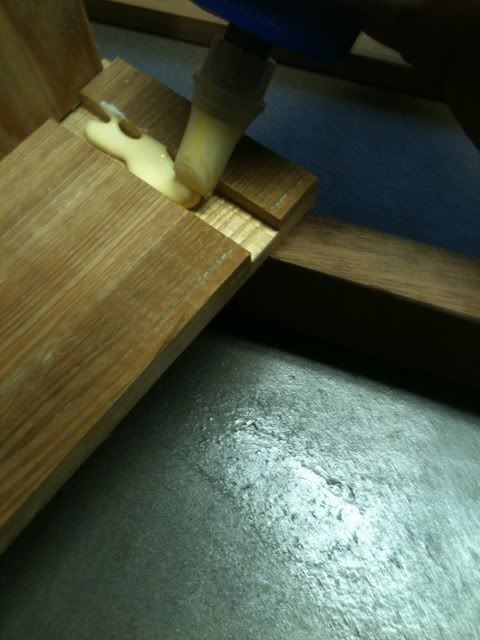 Check for square…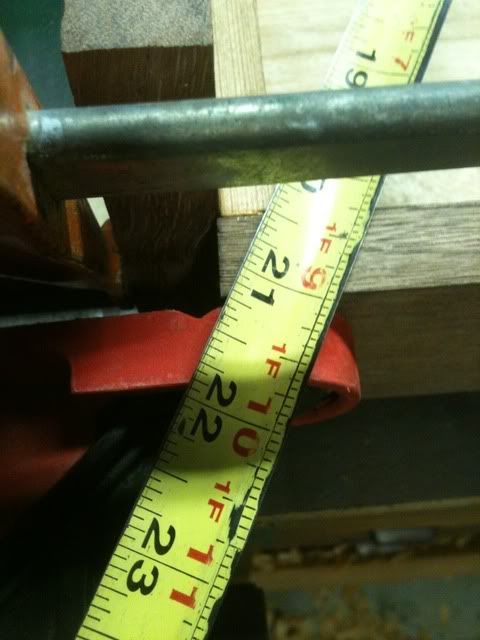 And we're Golden.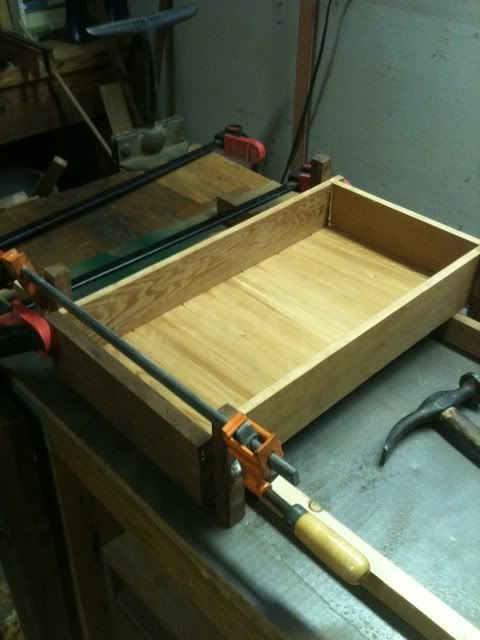 Lots of trim work-

Mounted the last pair of handles, and finally the cabinet is built!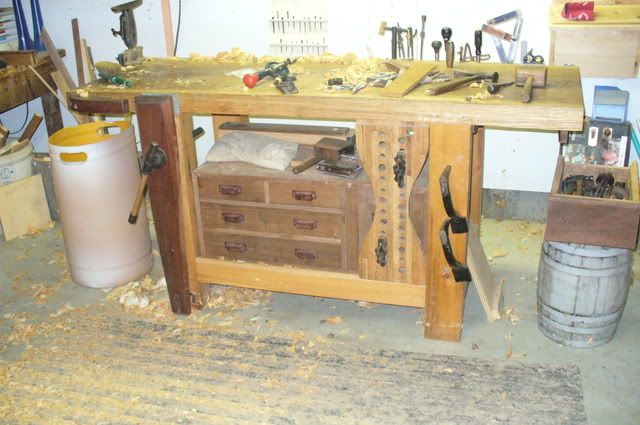 I'll do some final smoothing at the carcase dovetails, apply a simple finish and be ready post this bad boy as a Completed Project. Oh, the lifecycle of a shop build here on LJs!
-- Don't anthropomorphize your handplanes. They hate it when you do that. -- OldTools Archive --
---