So around here there are numerous old stumps that look old and weathered, had one on the corner of my property so I cut it up for turning stock. It was very pitchy and sticky and def. not ideal wood for much. but after making a small dish from a nice swirly root clump I noticed the fine intricate grain and subtle orange translucence.
So I made several small lampshade prototypes. Pitch bled out of the wood with warmer bulbs obviously. But I am about to start a kickstarter.com project involving making an awesome root sculpture. I will go out and collect these things, or buy them whichever is cheaper (people sell them as landscaping stumps).
Once I have enough to satisfy the rewards for donors as well as the main sculpture project I will mill it all up with my chainsaws, keeping the best looking ones for incorporation into my sculpture.
I've checked the price of LED lights which will be cool enough and bright enough to make some really awesome lamps. I'm hoping this will be unique and well received.
Here's some pics of the prototypes.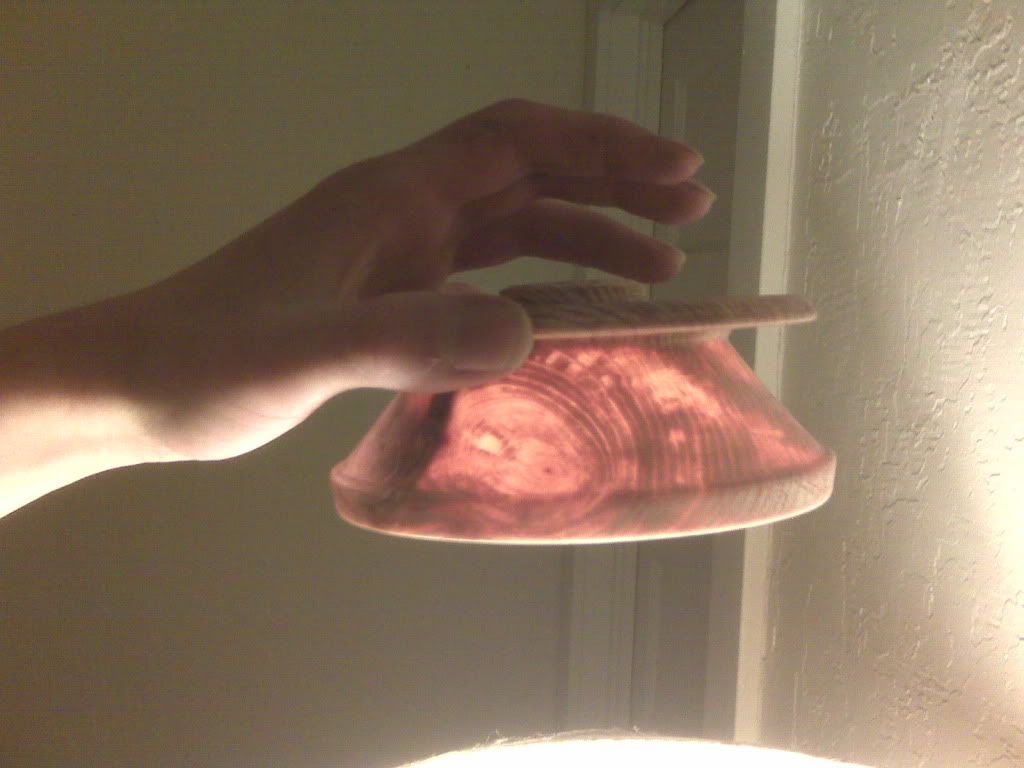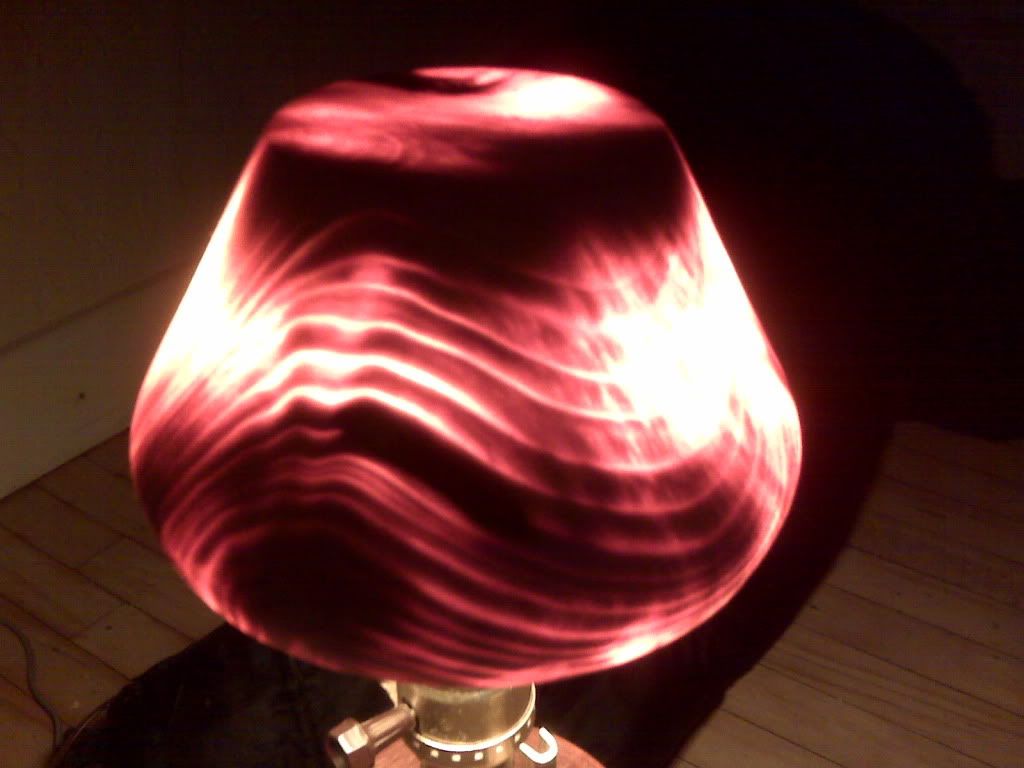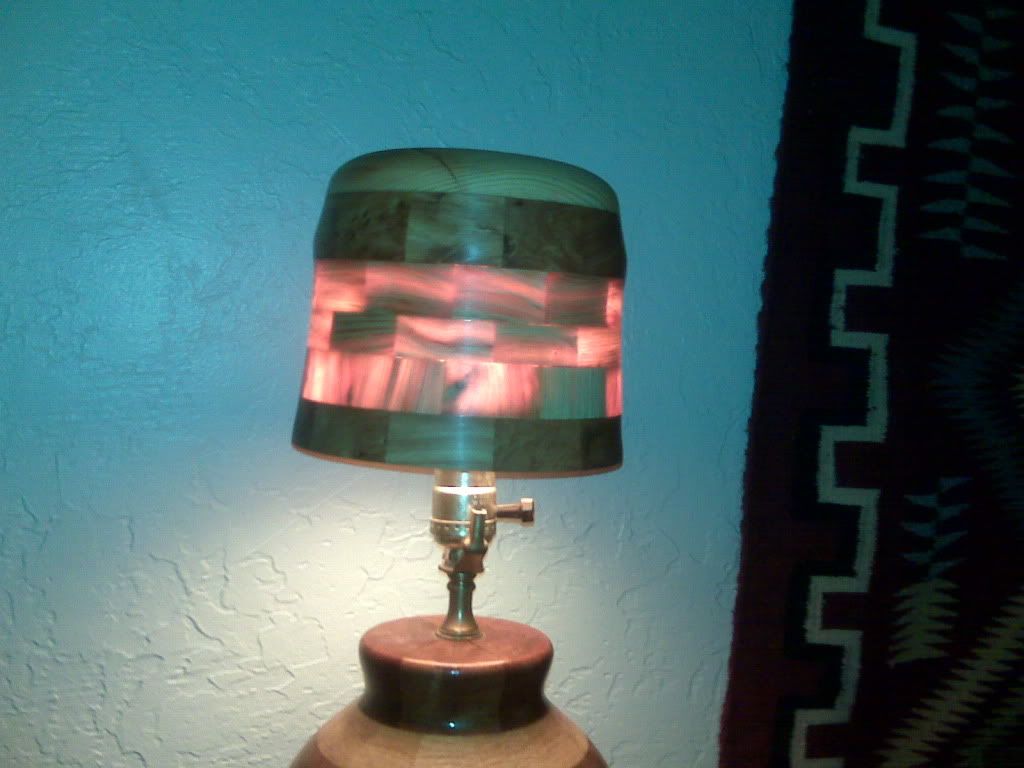 ---