After completing the new counter top, my next step will be to breakdown the adjacent cabinet that I used to store my 13" planer and bench top router table. Eventually, I will store the planer on the bottom shelf of the workbench.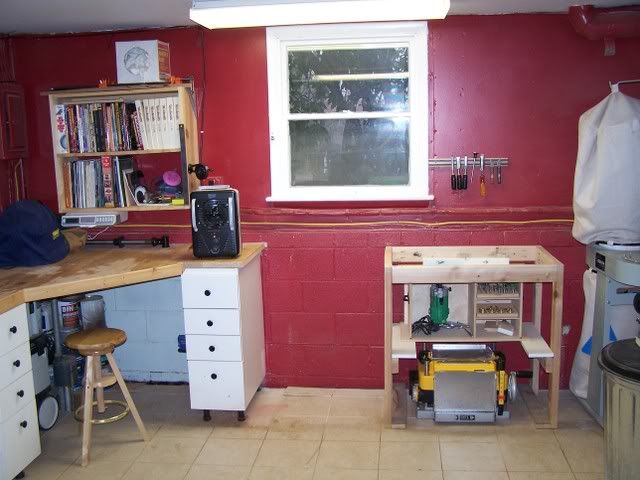 I have been eyeing the Maste-R-Lift from JessEm for a while so I thought this would be a good time to invest. First I glued and screwed together 2 pieces of 27×20" 3/4 MDF and edge glued and biscuited some scrap 3/4 ash to the sides. Here is the assembly in the clamps
I am going to use some of the leftover laminate from the counter top project for the surface of the table and I want it to run all the way to the edge. To insure a perfectly flat top, I raised the fence on my biscuit joiner 1/32" when I cut the slots on the ash so that the side pieces were 1/32 proud of the MDF substrate. Here I am planing the side flush with the edge trimming plane.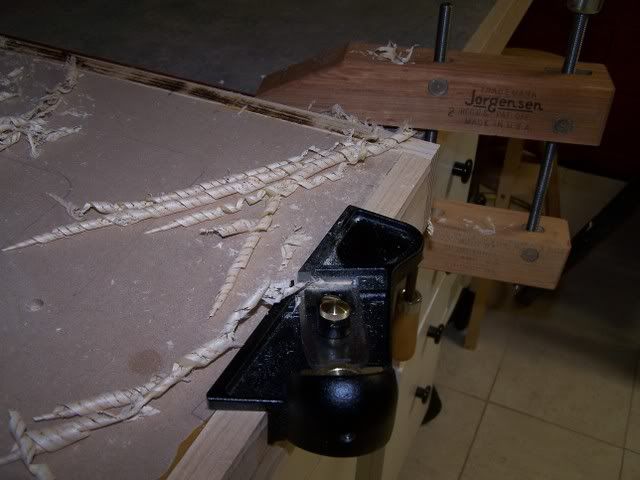 Next, I used Miller dowells to reinforce the corners…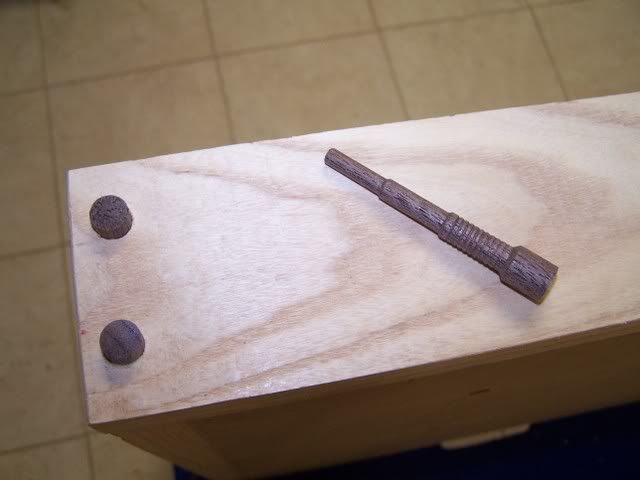 Then I flush trimmed them with my Bakuma…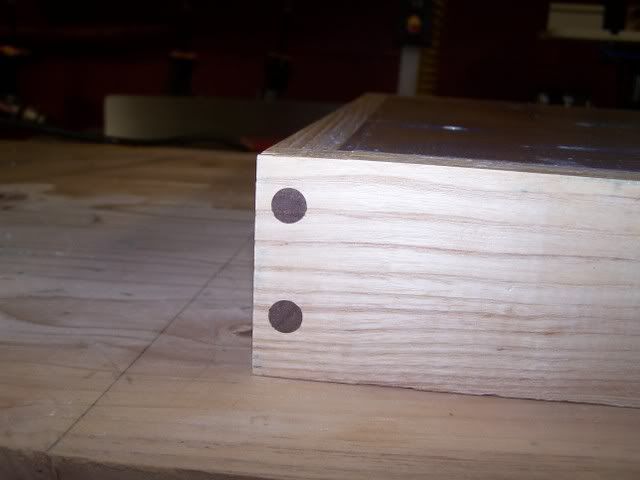 Here I brushed on the laminate glue onto the table top and the laminate. I let it dry for one hour.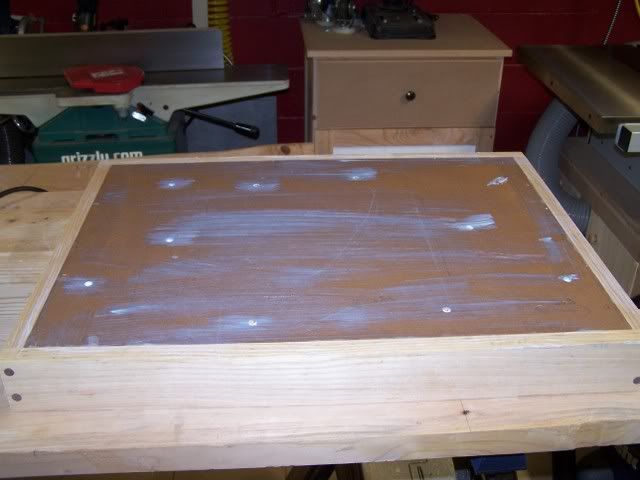 Finally, I used a trim router to flush the top and then my BU Jack plane to put a slight chamfer on the edge to take the sharp corner off.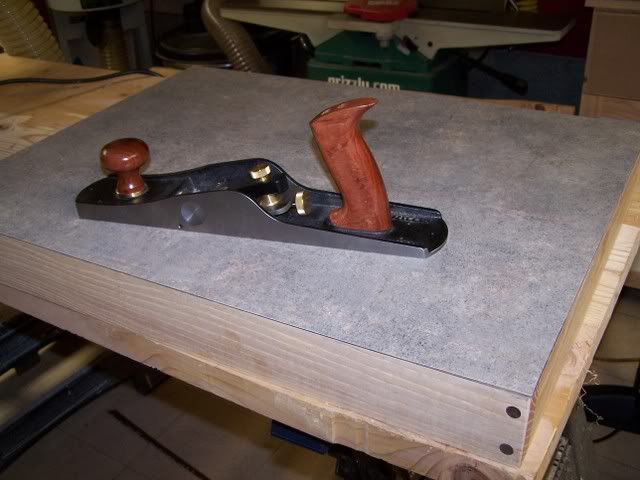 Time to call it a day. Tomorrow I will position it in the table saw and mark the holes for the screw inserts.
-- The Hand Tool School is Open for Business! Check out my blog and podcast "The Renaissance Woodworker" at www.renaissancewoodworker.com
---