This is my first entry on this site. Just want to say that I really enjoy seeing the projects that everyone posts lots of inspiration.
So I decided it was time for a drum sander. I have made a few end grain cutting boards all sanded using a palm random orbital sander. This takes forever, I have a few cutting boards on the list for christmas gifts and also making a large segmented frame with trestle base for a glass table top I will post more on that table support as I finish it. I decided to build a drum sander similar to the flat master sanders using hook and loop paper.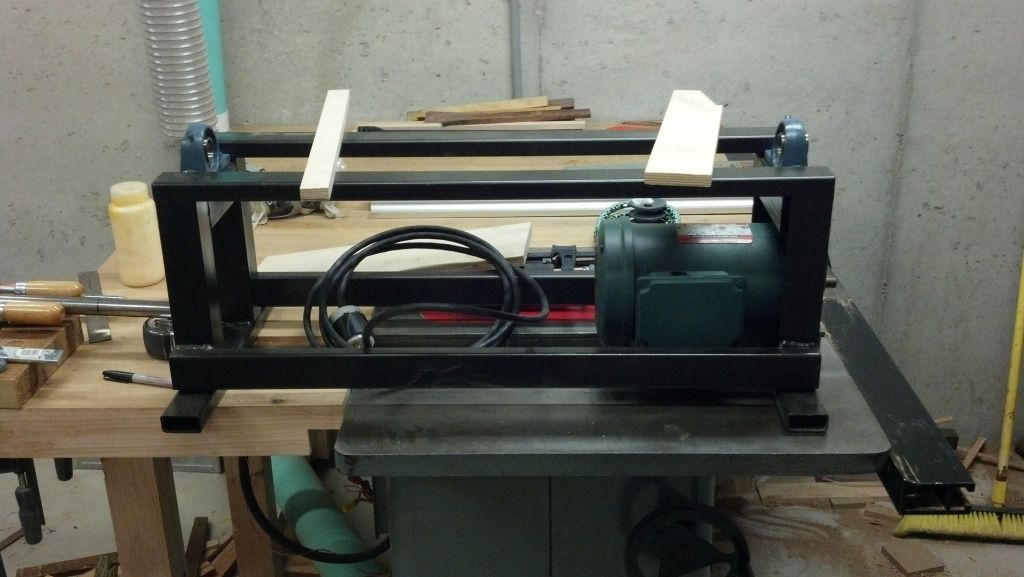 I built the frame out of 1×2 by 3/32nds and 2×2 by 3/32nds. The motor is a 2hp 3phase motor that I bought in a lot with a couple other motors. Happy to have something to use it for.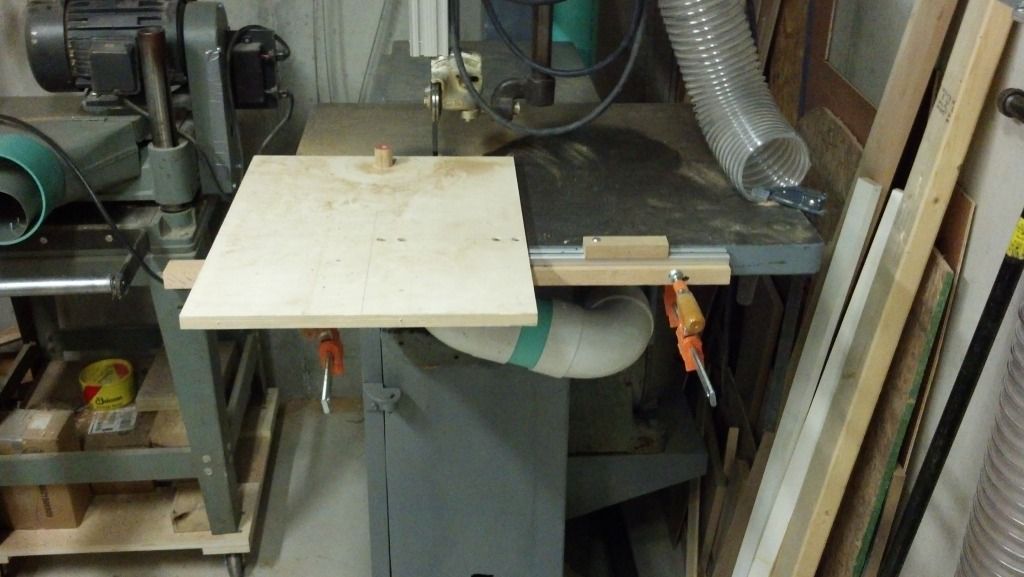 Next I had to build a circle cutting jig for the bandsaw.
Heres a pic of the glueup of the drum this is about half done I ended up with 28 inches. The shaft is a 1 inch keyed shaft.
Heres how I got the drum in parallel with the frame for the table.
Bellow are a couple more shots of the the sander and dust collection. It started out as a piece of 6 inch sewer pvc, lots of cutting and heating later I was able to form a nice dust hood.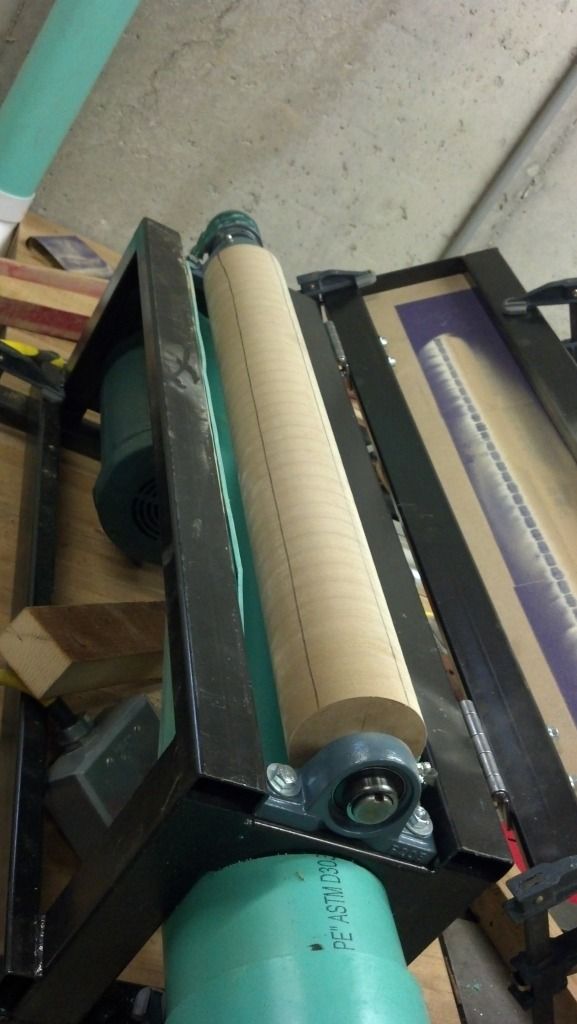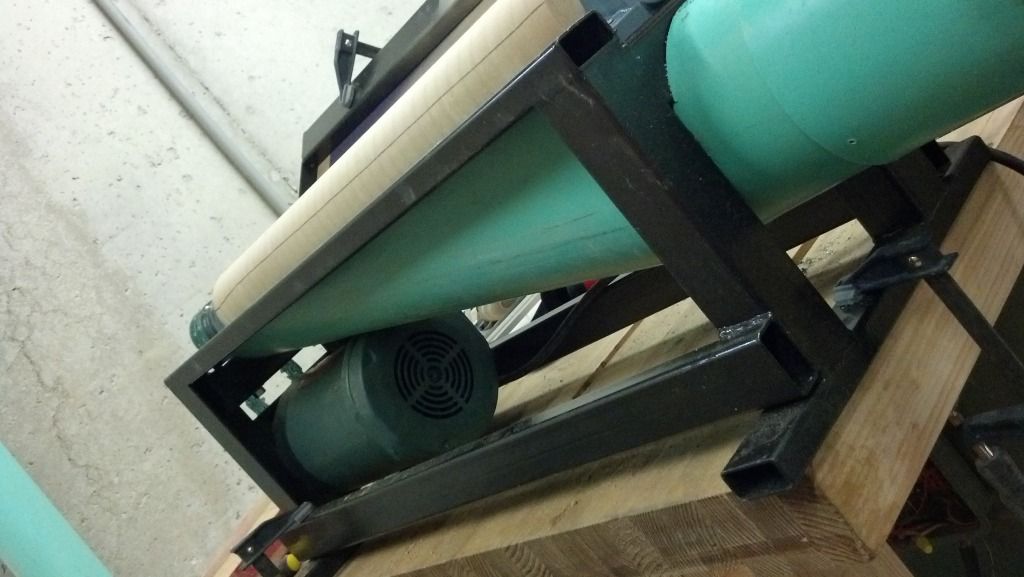 Still need to make the table – more to come
---