So, it's been a few days since my last post on this project, and what a wild few days it has been. The boat was hauled out and set up on blocking in the boat yard, where she'll be for the next 30 days or so. We've finished all of the glue-ups for the transom, and have been hard at work wrecking out the transom and other parts of the boat. Once we removed the transom and had a look down below, we found a few other significant areas that needed to be addressed on this boat.
Here she is, out of the water and ready to be sprayed down.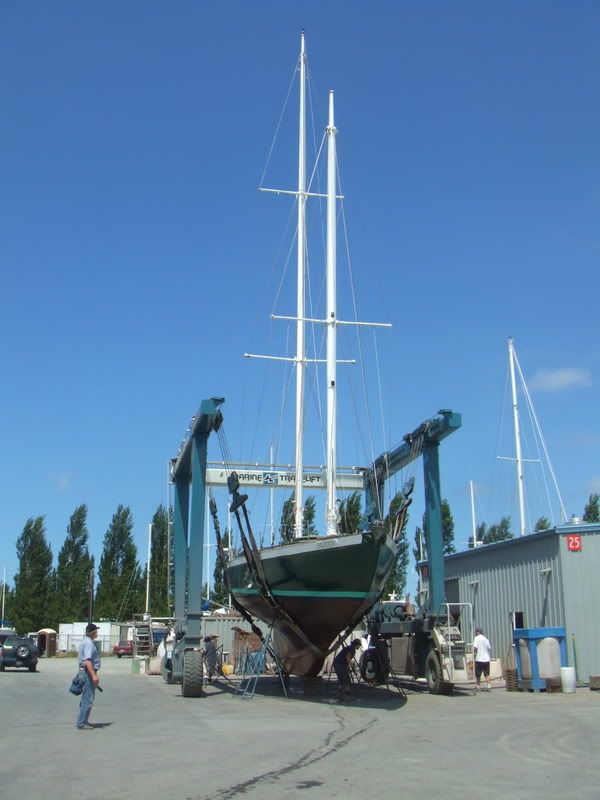 That's a big boat!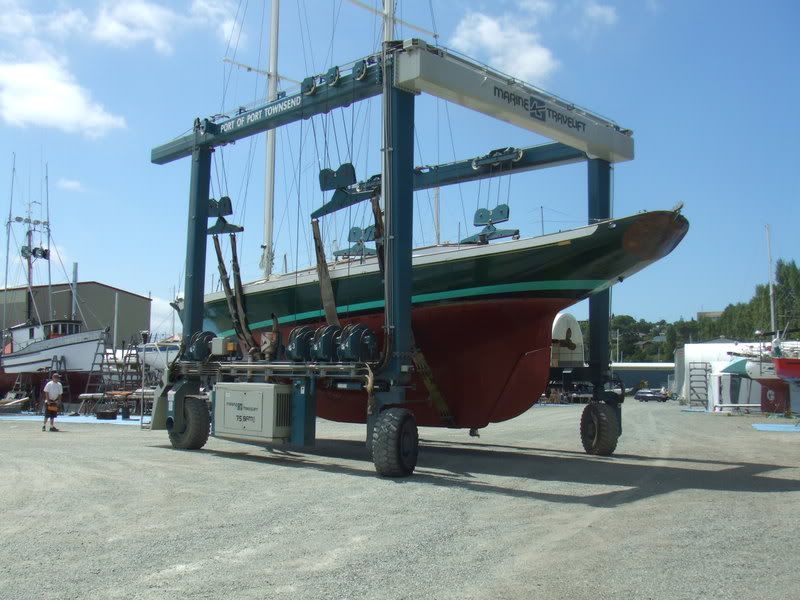 The scaffolding goes up.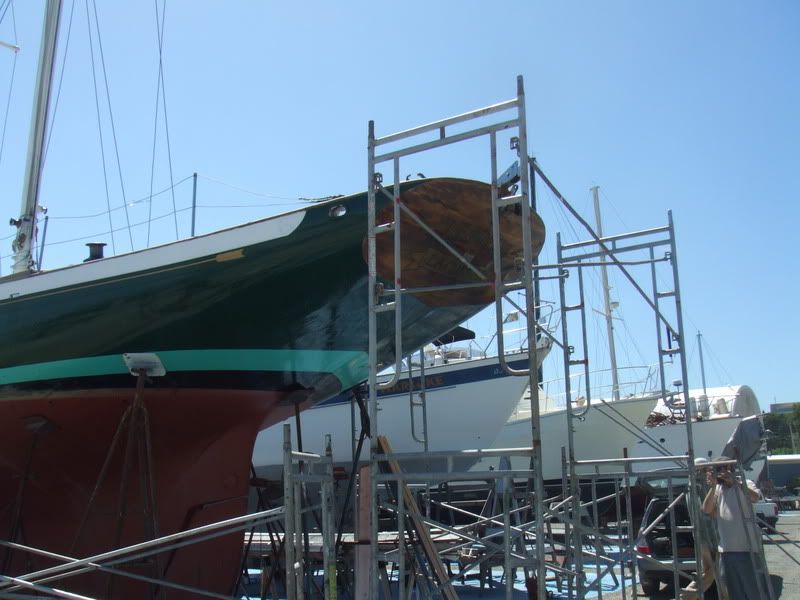 I'll try to get more pictures up tomorrow because as it stands now, the boat has no transom, several bottom planks have been pulled, and the decking has been pulled up out of the cockpit to allow access to the horn timber. In our crawling around inside the boat we discovered that there was a large section of wood that was completely deteriorated where the rudder shaft enters the horn timber inside the boat. Upon further inspection and some careful removal of wood, we've discovered an old repair on the horn timber that is going to be repaired again.
It's proving to be a once in a lifetime project!
-- Brian S. --- "If you've worked on the building of a boat, it belongs to you the rest of your life." -Bob Prothero
---