Alright, I'm excited. I put the finishing touches on the tote this morning, and I think, it's a good fit.
I sanded with 220 grit for the final detail sanding, then counter sunk for the retaining screw, which was a slight pain in the rear. In hind sight, I should have run the forstner bit first, then bored all the way through with the twist bit. Would a made life a lot easier. But hey, that's how we learn, right?
My hand drilling for the bore was not quite square and the retaining screw was a tight fit inside the handle. I used a larger diameter twist bit to open it up a bit more. Then I marked out for the hole in the toe of the tote for the second retaining screw. That was simple. Took it to the plane, and fastened it on. It's almost a perfect fit. The screws tightened up nicely and there is not play in the new tote as there was in the original.
So here's the finished product…for now.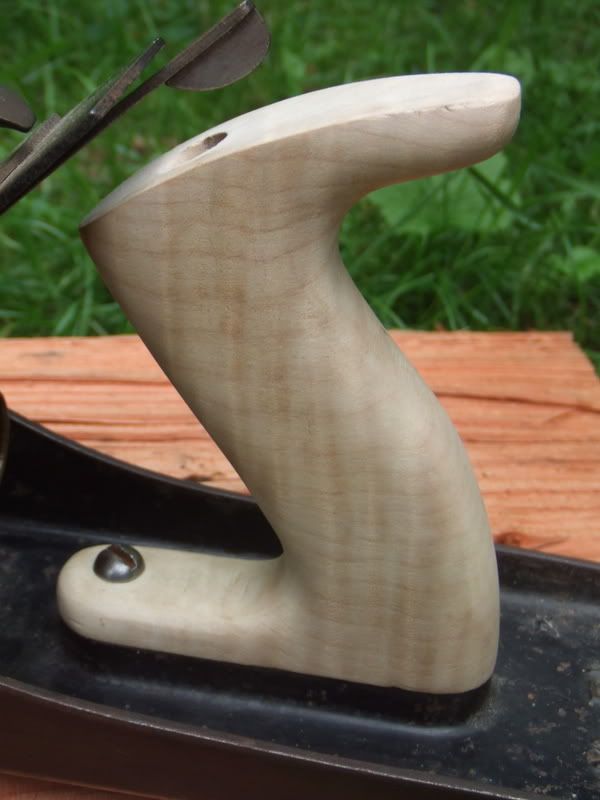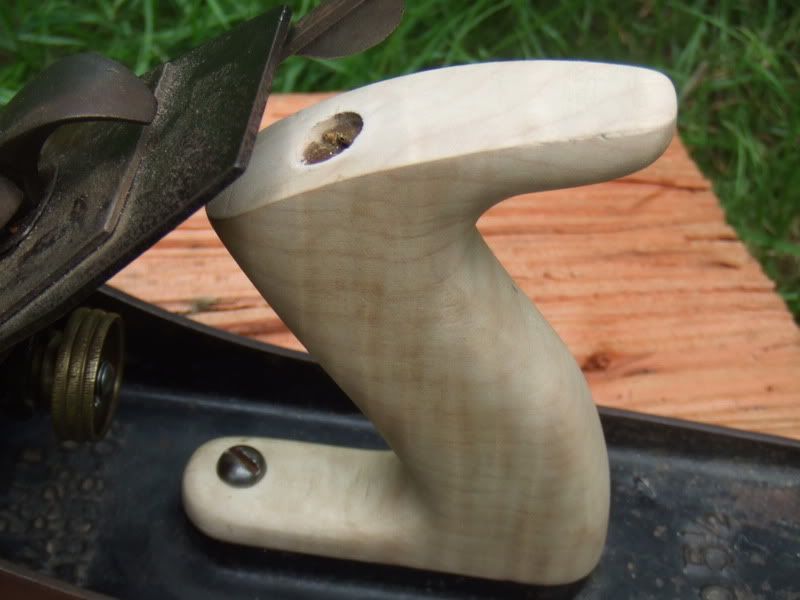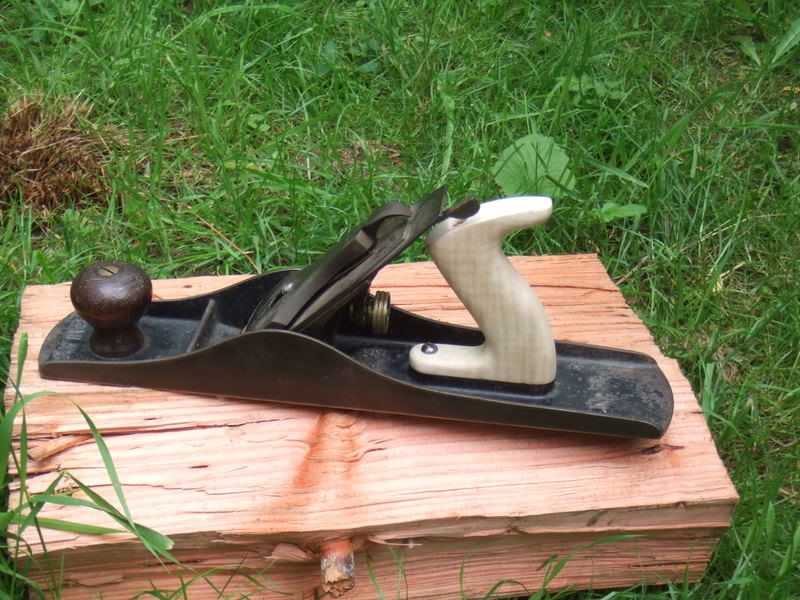 So that's it. All in all a fairly easy project. I think it turned out great for my first attempt at one of these plane totes. It's definitely not show piece quality, but it's going to be one of my users. I'm pretty darn happy with how it turned out. Now, where is that maple…I have to turn a front knob. Thanks for reading this series of posts, and perhaps someone will find it useful! Now…go make some saw dust!
-- Brian S. --- "If you've worked on the building of a boat, it belongs to you the rest of your life." -Bob Prothero
---