A quick recap of my process. Started out with rough stock 1 inch thick. Traced original tote onto stock. Cut out the new tote on the bandsaw, and drilled the retaining screw bore. After those steps, I started shaping.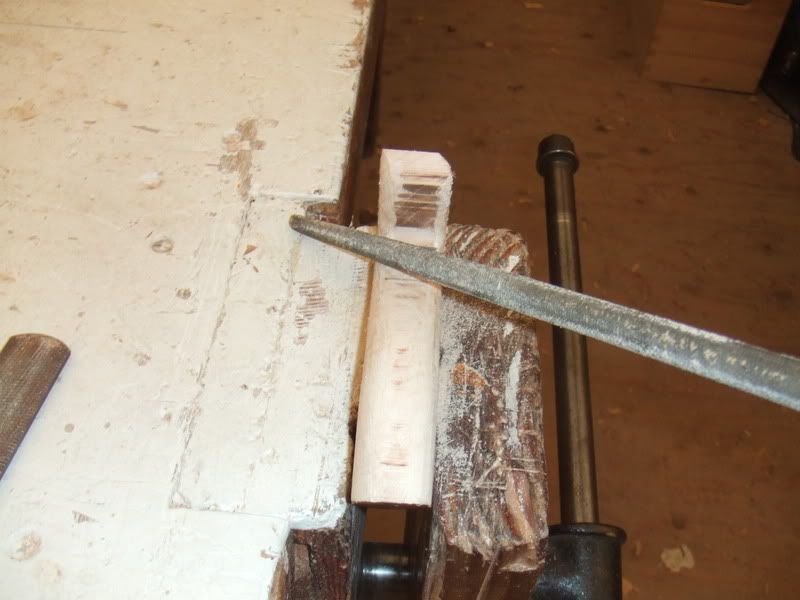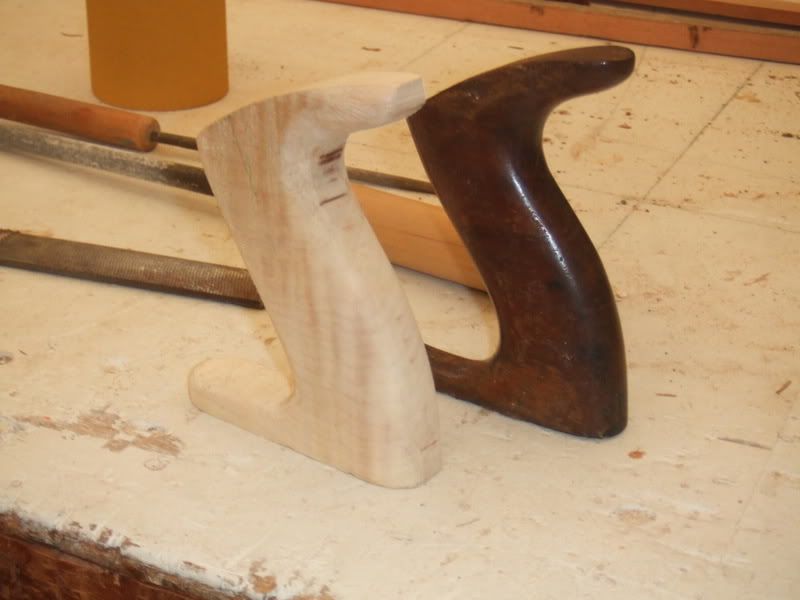 Here's a shot after most of the rough shaping has been done with rasps.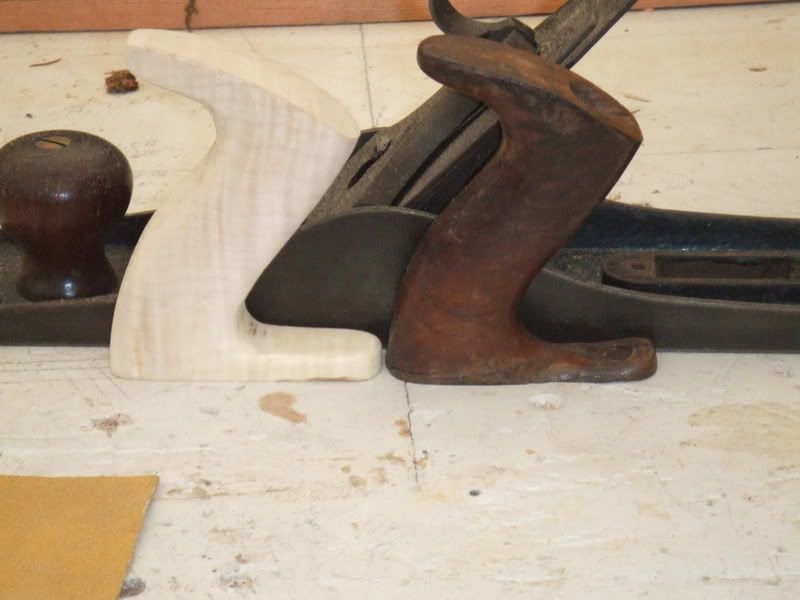 The shaping has taking me longer than expected. I did not have as much time yesterday to get much done, but today I continued shaping with 180 grit sandpaper. I am just a bout 99% done with the shaping. I'll tune it up and smooth it out with 220 grit tomorrow, and add a finish.
One more order of business to take care of before applying the finish. Finish boring the hole for the retaining screw, and counter sink with a forstner bit on the top of the tote to allow the head of the retaining screw to sit inside of the tote. Any ideas as to what finish to apply to this thing? Should I stain to match the dark front knob or leave it bright?
-- Brian S. --- "If you've worked on the building of a boat, it belongs to you the rest of your life." -Bob Prothero
---