Here's part two of the Davis boat construction. Let's jump right in.
Here's where we left off.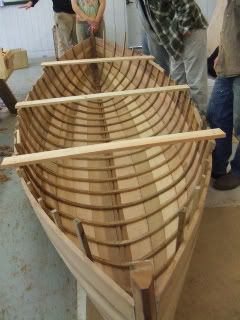 Shortly after turing the boat over, we get to see the inside of the boat. At this point there are only frames inside the boat.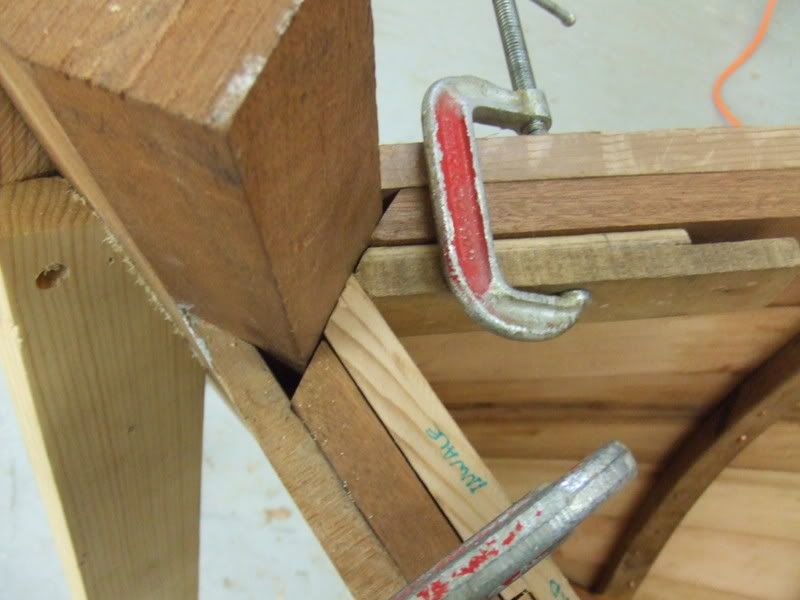 Here, I made some small test pieces to get the compound bevels at each end of the inwales…before cutting into the good material.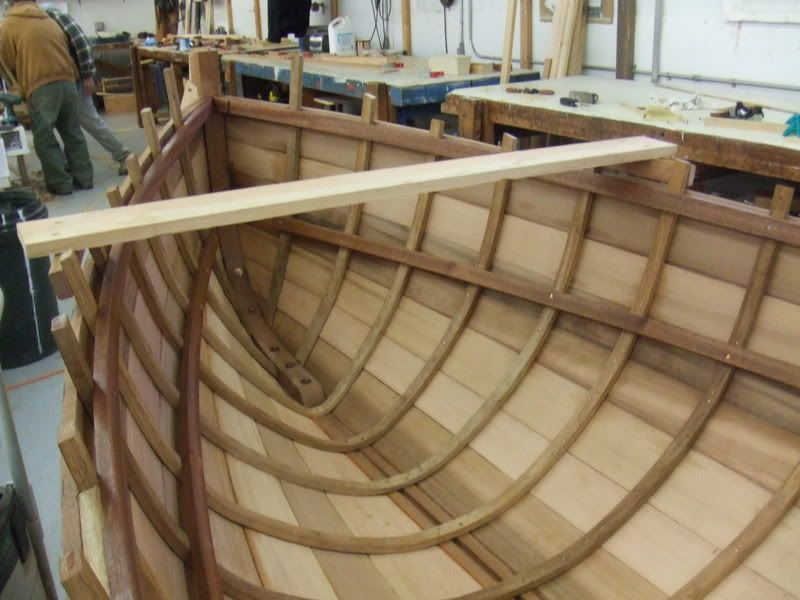 Now we have the inwales installed, and under those you can see we have installed the thwart risers. Thwart riser serves as the landing for the thwart (seat).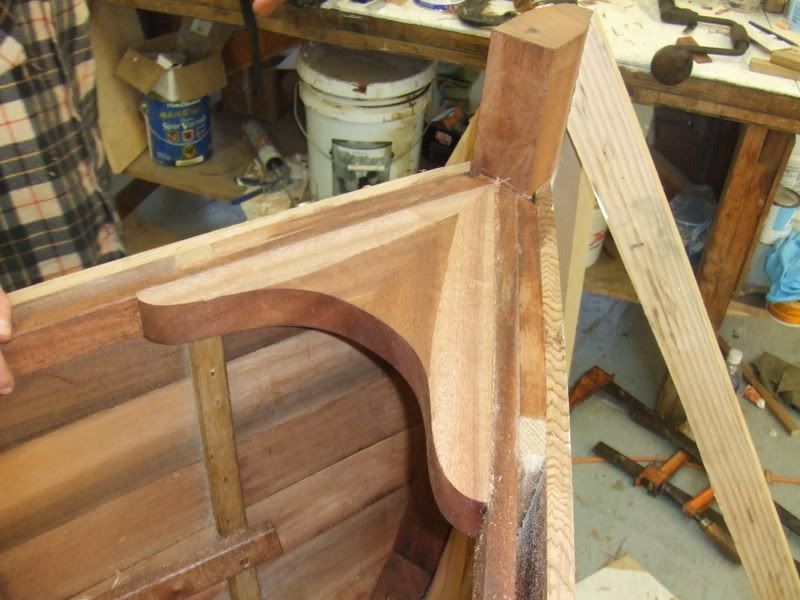 Now we've made up the breast hooks, installed them and are beginning to shape and fair them into the sheer of the boat.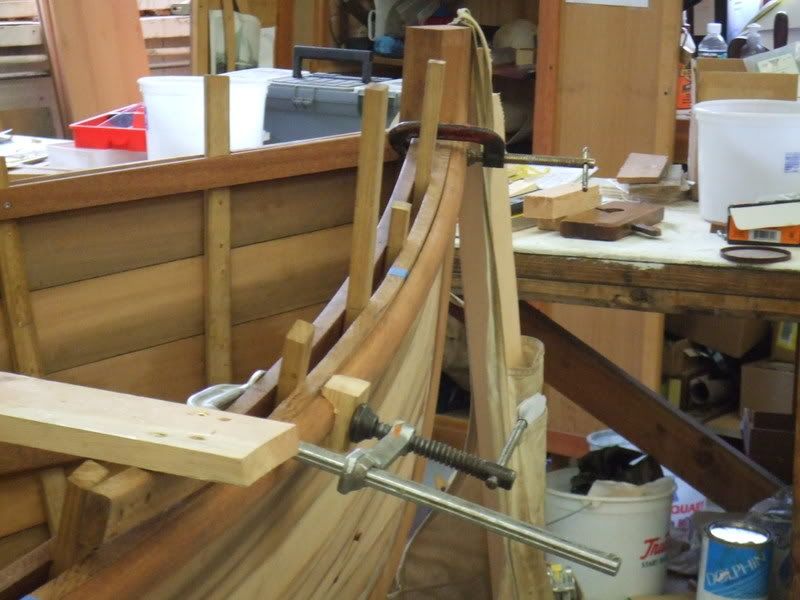 Here, you can see the guard on the outside of the hull is being clamped waiting to be fastened.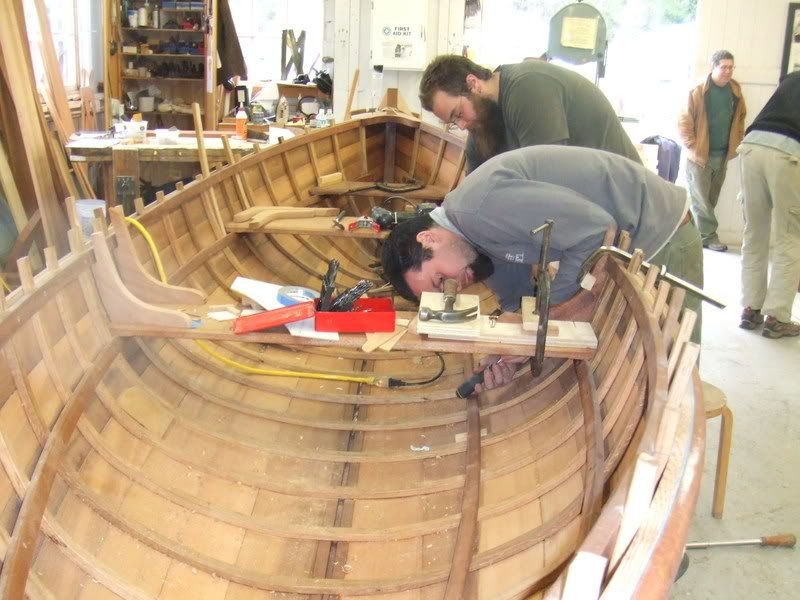 Alright, some structural support. Now the thwarts are being installed which add strength and rigidness.
A few other items go into the boat, floor boards, margin boards for the floors, oarlock pads, and a few finishings.
We're also painting the outside of the hull and beginning to fill fastener holes with bungs and filler.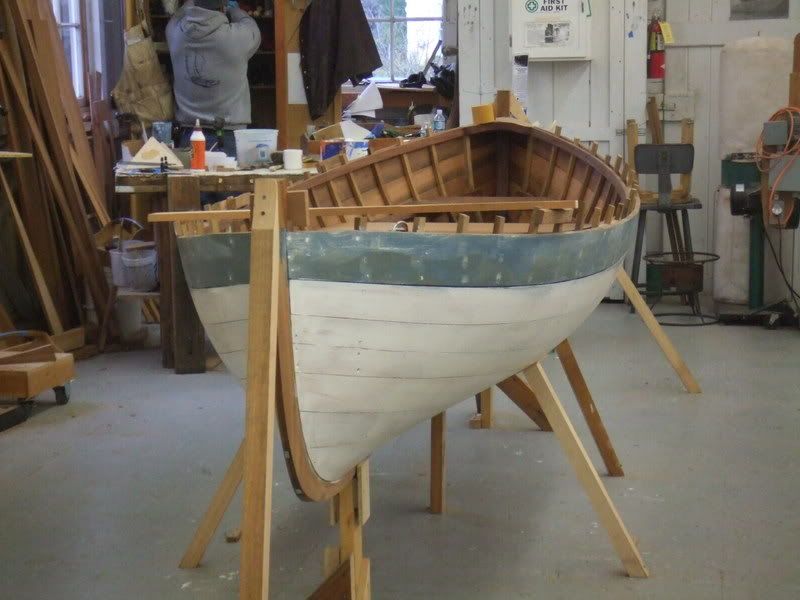 The first coat of many goes on. Putty sand paint, putty sand paint, putty sand paint….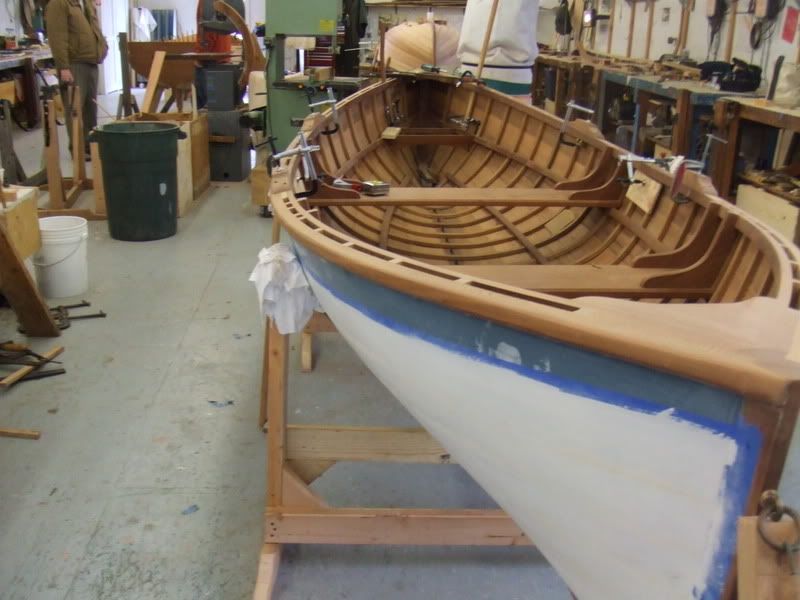 At this stage we're getting close. After many coats of paint the guards go back on. Oarlock pads installed.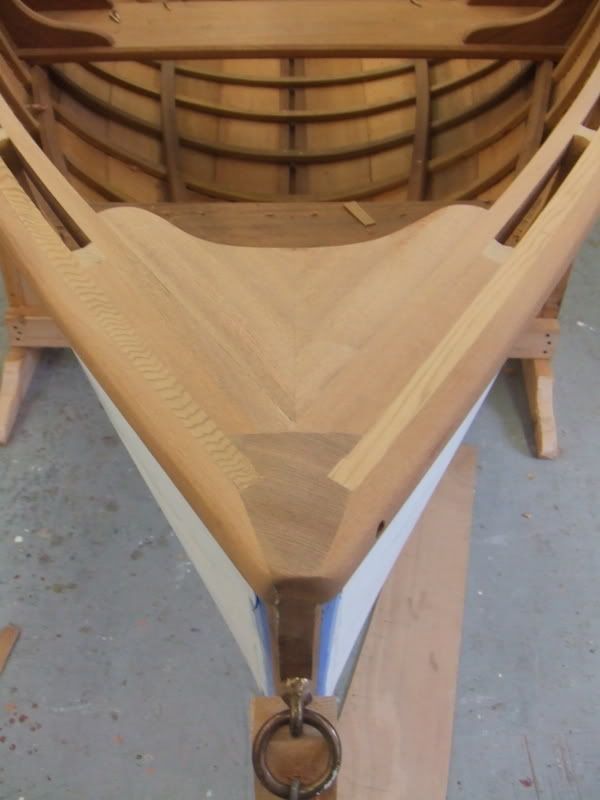 Look at those woods, look at those joints. The fairing has been finished and stems cut down flush with the breast hook.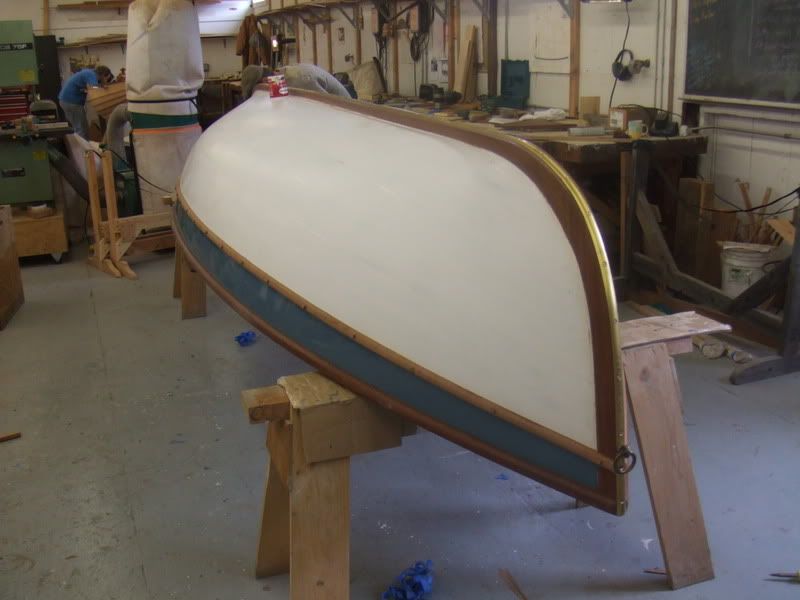 Turned over to complete the paint work. Lower guards have been installed and the brass fastened to the keel.
She is done.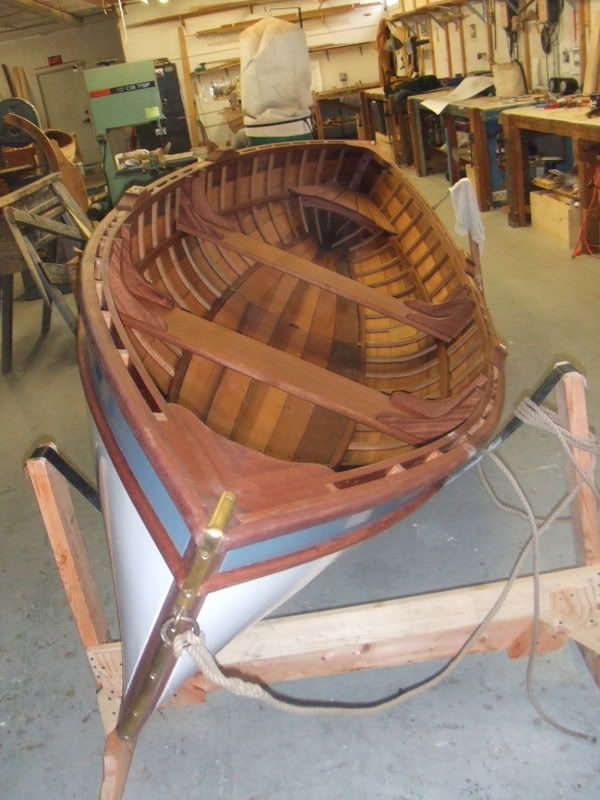 And there she is! Floor boards installed, all oiled up and looking good!
Well, she turned out a beauty. Many hours of work went into this boat, and many generations of boatbuilders skills were gained in her construction. Thanks for letting me share this with you, while I could not show everything involved with the construction, I hope this gave you somewhat of an idea of how it was built, and possibly just how great boat building is.
-- Brian S. --- "If you've worked on the building of a boat, it belongs to you the rest of your life." -Bob Prothero
---