I was going to use Rockler's Barrister slides because as I mentioned before I'm not very happy with the current set up for how the doors work using the plansnow solution of groves and pins.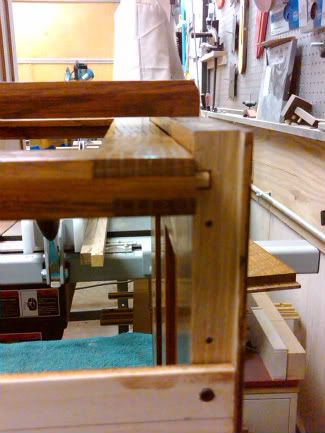 This solution works alright once you get use to it and it is pretty simple and cost effective, but I was really hopeful that I could get the Rockler hardware to work because it looked like it would have made for a smoother operation.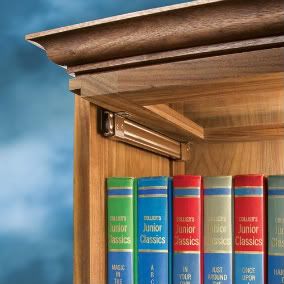 http://www.rockler.com/product.cfm?page=18058&filter=barristers
Item:25724 Cost: $22.49 per pair
I decided to try these slides on the prototype that I made from particleboard and scrap a while back to see if I could make them work.
Unfortunately these slides simply will not work with my project due to their design.
They require a rabbit on the edges of the doors and since the rails and styles for my doors are so narrow, (which I like them this way) and because of the bridle joint that joins them, I just don't think that structurally its a good idea. (This particleboard prototype is not a bridle but look above at the first pic on this post and it shows the bridle joint that I'm using.)
These slides are clearly designed specifically for Rocker's barrister plans that they sell. Not a bad looking set, but they are not modular, and you cant put multiple units side by side because of the way the tops and the bases are designed.
The way their plans get around the problem with the slides is shown below: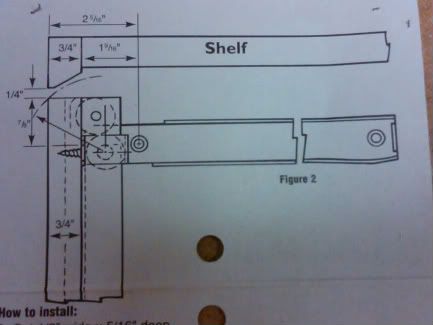 When the doors operate, they need to rise above the top of the cabinet almost 3/4". This will not work because my current design just doesn't have the space to spare. The only way I could do it would be to dish out the bottom of the barrister above about a 1/2 inch then leave a 1/4 gap at the top. I don't want to do this.
So, no luck on the Rockler slides. If anyone out there has a solution, or knows of some other hardware option, I'd sure like to hear from you!
Next post will show the construction of the sides. Thanks for reading!
-- Craig, Springfield Ohio
---