This blog will follow my process as I build a maple set of barrister bookcases. My long range goal is to build a total of 22 barrister "boxes" divided into 6 units. To date, I have completed 8 boxes in 2 units. The first, is solid quartersawn white oak with frame and panel sides. The second, was made using mahogany plywood with solid mahogany trim pieces.
The plan I'm using, (although somewhat modified) is from plans now.com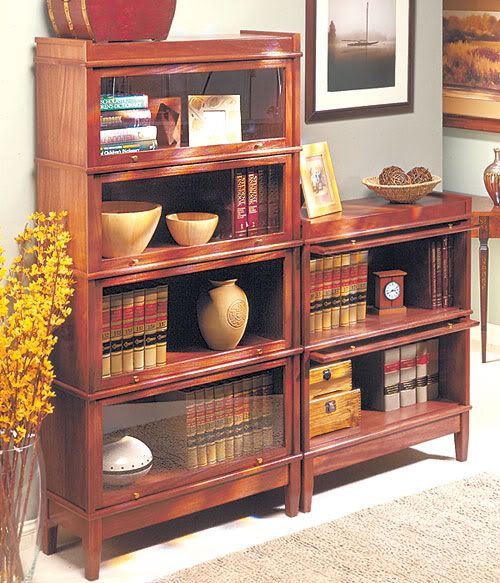 I added frame and panel sides to mine and made some other additions and subtractions to the plan that I will cover over the course of this blog. Here is a pic of my completed prototype made from particle board and scrap pieces.
The pic cropped off a little bit, I'll have to figure out how to fix that.
-- Craig, Springfield Ohio
---