Table saw system upgrade
A few years ago I got a good deal on an Xacta fence for my Jet contractors saw. That meant I had to come up with a support system for the extension table.
!I decided to build a system that would hold the saw, provide some storage and also hold my router. That way I could get rid of my router table. At the time my shop was quite a bit smaller than my current shop.
So this is what I came up with.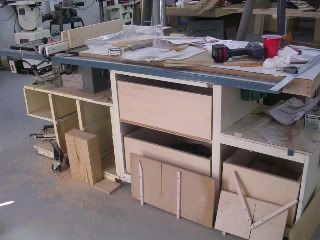 It was functional but it wasn't pretty.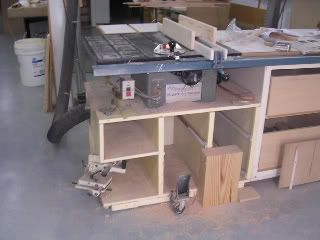 This year I decided that I needed something that was more convenient and more attractive. I used the Wood November 2003 system as my guide.
That starts with a mobile base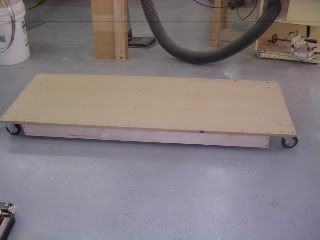 It has a collector for sawdust and a couple of drawers.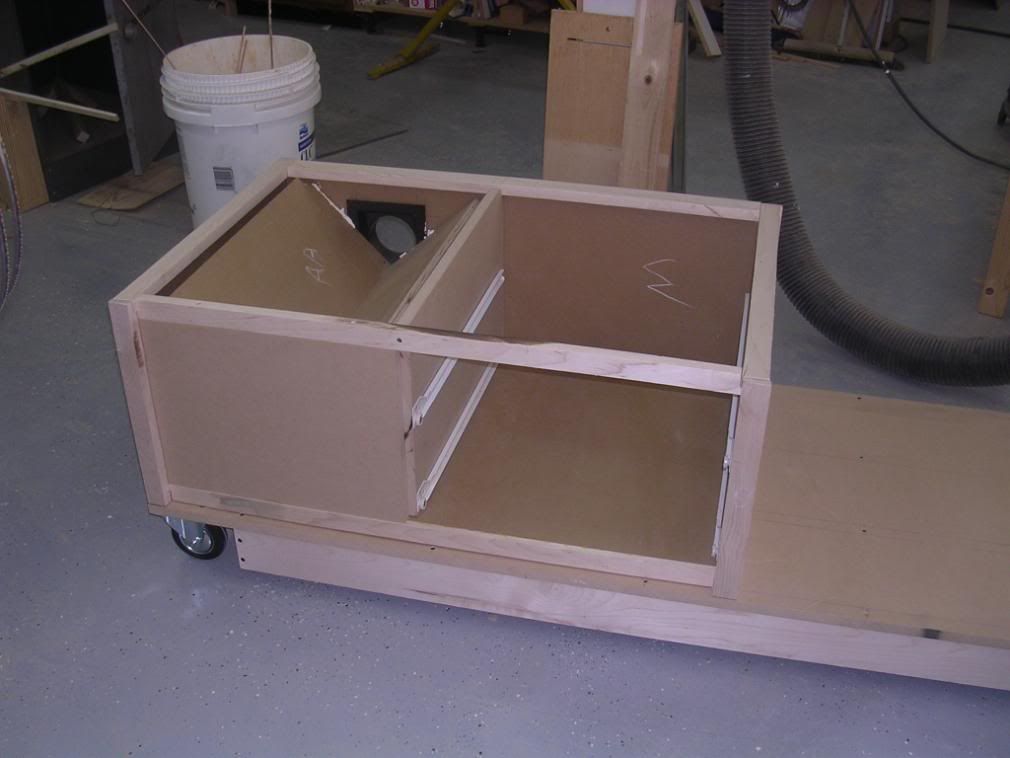 Drawers have always been my bete noir. This was no exception. I must have made the drawers three times and when I was finally done they didn't fit in the bottom. The top drawer worked fine, but the bottom would not go in all the way. I finally figured out that the slides were touching the base leaving no room for the !drawer in the back. I raised the back of the slides ¼" and things worked fine after that.
Next step is the router cabinet.


The drawer also slides out (the plans called for a $40 full extension slide. I used a $7 set I had from Woodworker's Supply).


And a nice door to help keep out the dust.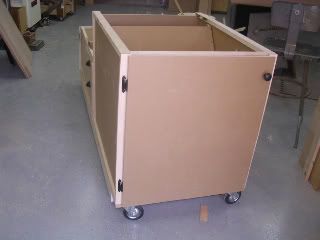 The baffle for dust collection has two buttons that keep it up but rotate so you can access the router..
I modified the plans to incorporate 4" dust ports so it will attach to my dust collection system.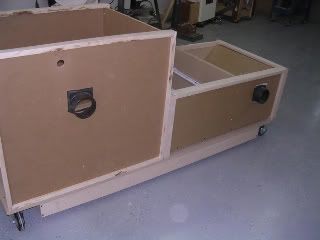 My grandson decided he needed my USB cartridge loader more than I so I will post the finished photos at a later date.
Plus if keeps me from loading more than one project at a time. LOL
If I can figure out how to make the photos smaller I will go back and do that
-- No piece is cut too short. It was meant for a smaller project.
---