Couple of weeks ago I told you that I'd lost all the smoke in the motor for my bandsaw.
After I got the new motor installed I took the old one apart.
Here's what it looked like -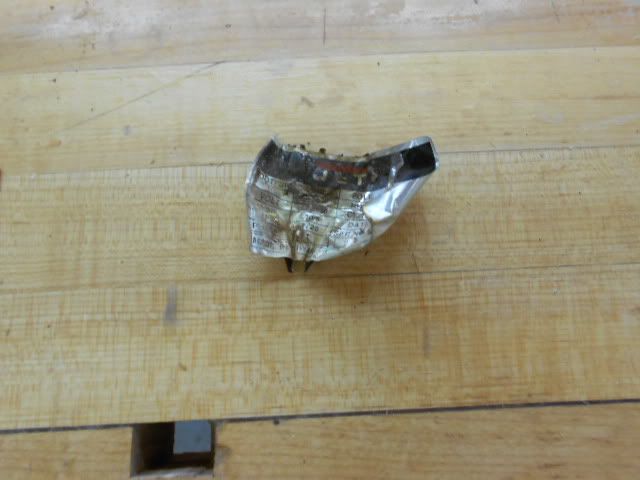 The motor did not have a thermal overload so it fried the information plaque.
I think the squiggles are some smoke that never made it.
Lee
-- No piece is cut too short. It was meant for a smaller project.
---