Got some shop time today. Routed out the back of the doors, sanded everything down for painting and picked up the panel material at Lowes. FYI Lowes will cut the Plexiglas for free. Home Depot doesn't offer that service at all (as a matter of fact you probably couldn't find someone to even tell you where the Pexi is at Home Depot!!!) I had them rough cut the panels for me so I can just trim them on the table saw. I purchased a $4 plastic cutting knife to make the cross cuts. Ripping this on the table saw was a piece of cake. I decided to use the Plexi (0.8mm thick) and the very thin drop ceiling crackle ice light cover. Here is what she looks like so far.
I unmounted the door for sanding and routing: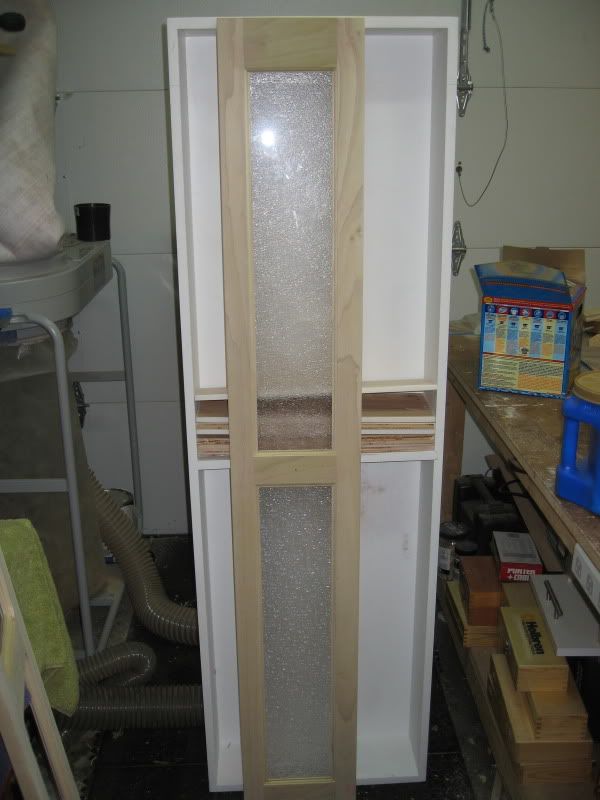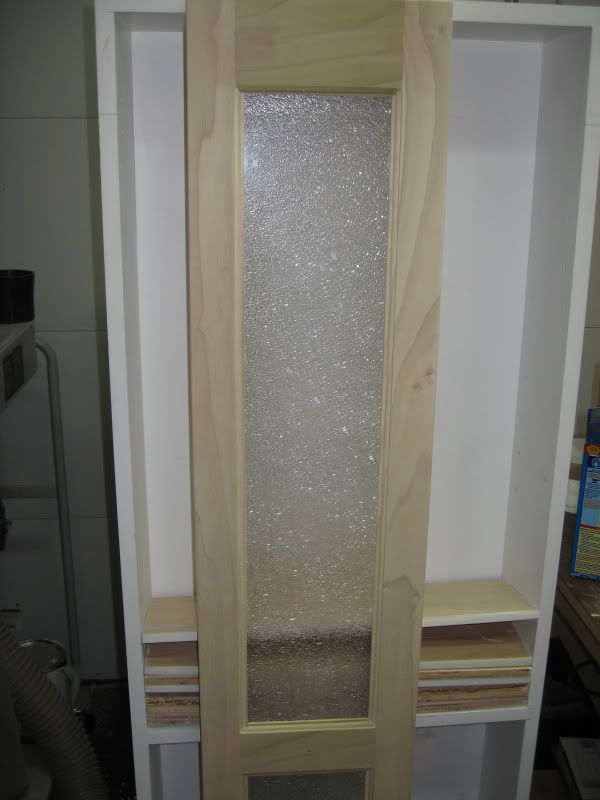 Close up of the crackle: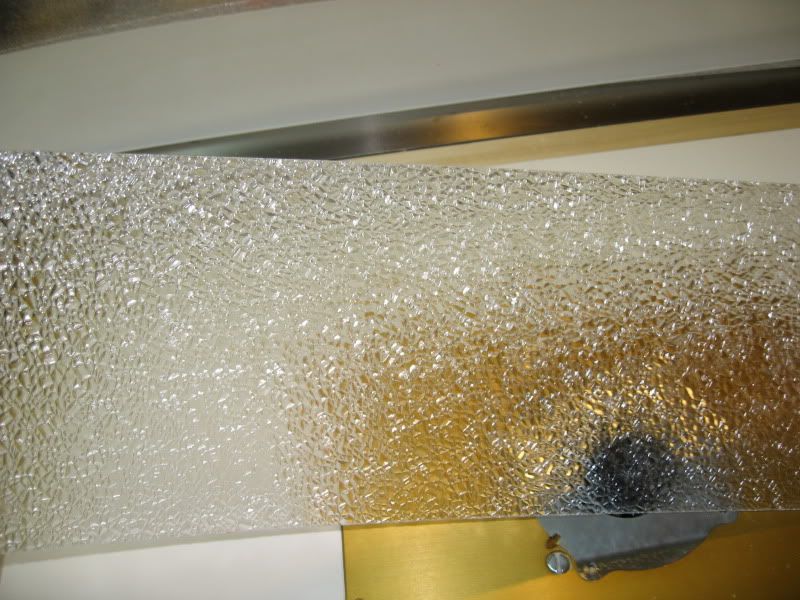 I haven't squared the back corners yet and might not because the material is flexible enough to bend and the corners kept the panels in place for the pictures without using the backer pieces yet.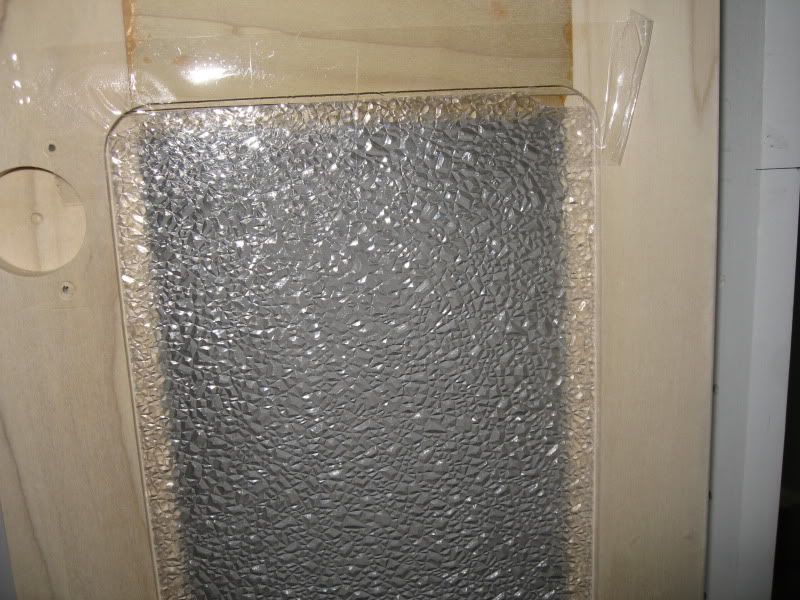 Just when I was getting ready to paint, it started raining so I decided to do a science experiment instead. Look for my new Stanley 200 Rehab blog.
-- The only time success comes before work is in the dictionary....
---