I finished milling the doors yesterday. The first attempt last weekend I screwed up and forgot to account for the 3/8" groove in the rail and stile bit so I was 3/4" short (ugh), so I had to mill some new stock and try again yesterday. This time I got it right, but for some reason I must have pulled my coping sled away a bit because half of the rails have a small gap where they meet the stile (again no worries thanks to bondo and paint).
This is the coping sled I made for the project: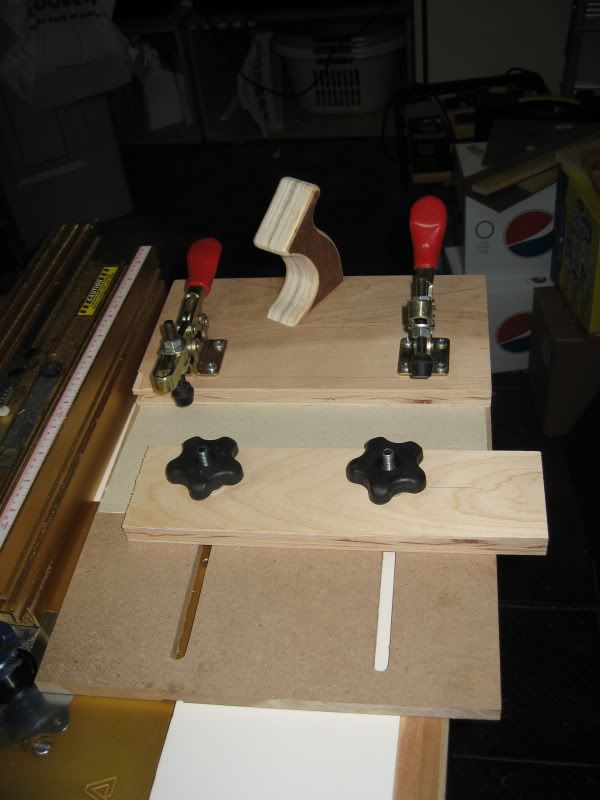 Test pieces, I posted on woodnet for help on adjustments. Turns out I need to add a couple of shims: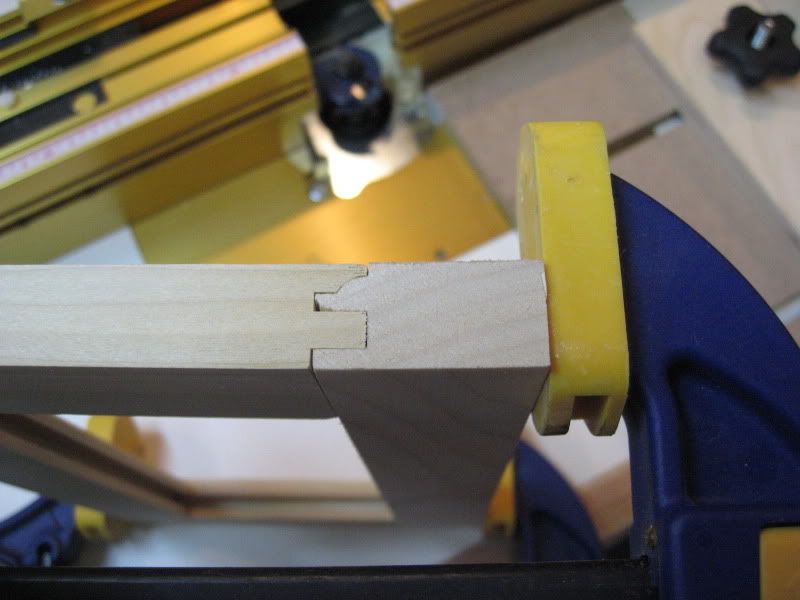 http://i51.photobucket.com/albums/f362/craigslist34/Medicine%20Cabinet/IMG_1316.jpg
Finished doors: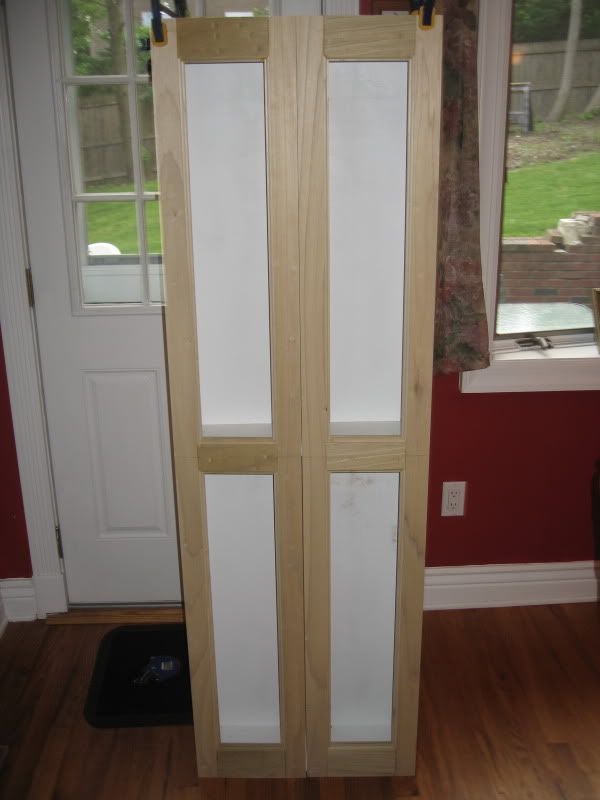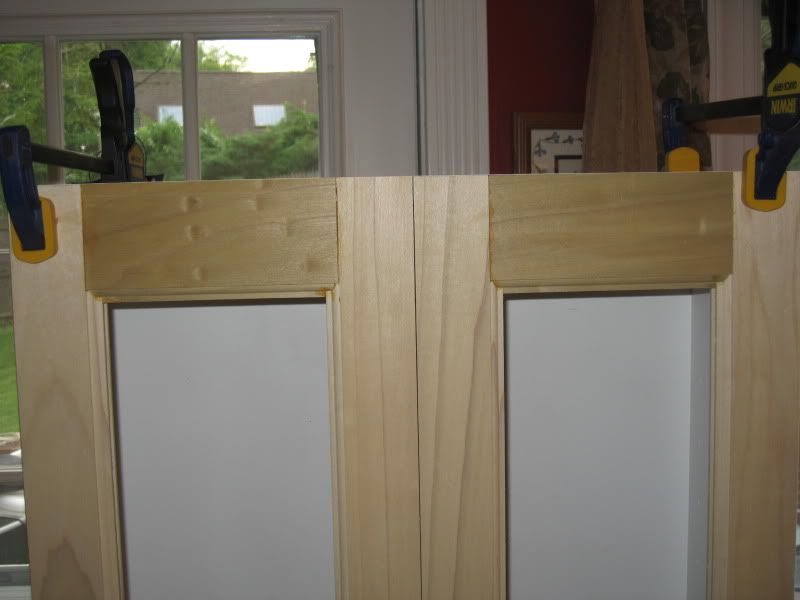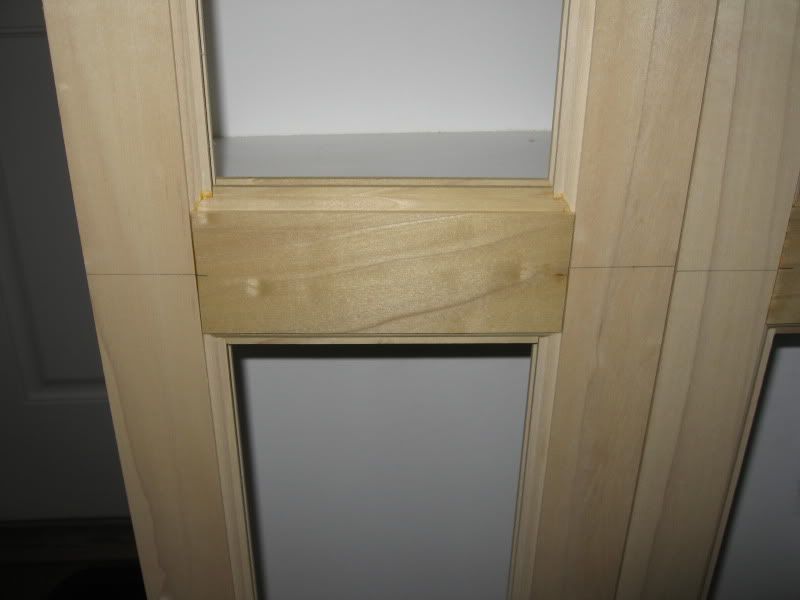 Progress. Last night I mounted the hinges and everything came out great. This is the first time I've used hinges as well so I was a little nervous about drilling out the hole and aligning everything. I took a 3/4" piece of scrap plywood to determine the correct offset for the cup. My small Incra T-rule and the Bend Rule (used to transfer the mark around the edge of the board [helpful but of course not a necessary tool]) made laying out the hole locations a breeze. I have 3 very nice Starrett combination squares that I now use mostly just for checking for square because the Incra T-rules are awesome (no second guessing). The only thing I don't understand is on one of the doors I notice when I open it there is a noise. It sounds like the screws holding the cup in the stile is pulling wood fibers? Don't know if that's normal or just because it's relatively soft Poplar?
The one thing I didn't think through too much was the location of the knobs. I mounted them in the middle of the rail, which I think is unorthodox because they should be located on the stiles right next to each other. I did it for the reason that since these doors are very long and there is no glued in panel to strengthen everything (the Plexiglas will be the panel) I felt there would be less pressure on the joints by opening from a knob in the middle of the door. Any opinions on this? I think visually the knobs on the stiles look better.
Installed hinge: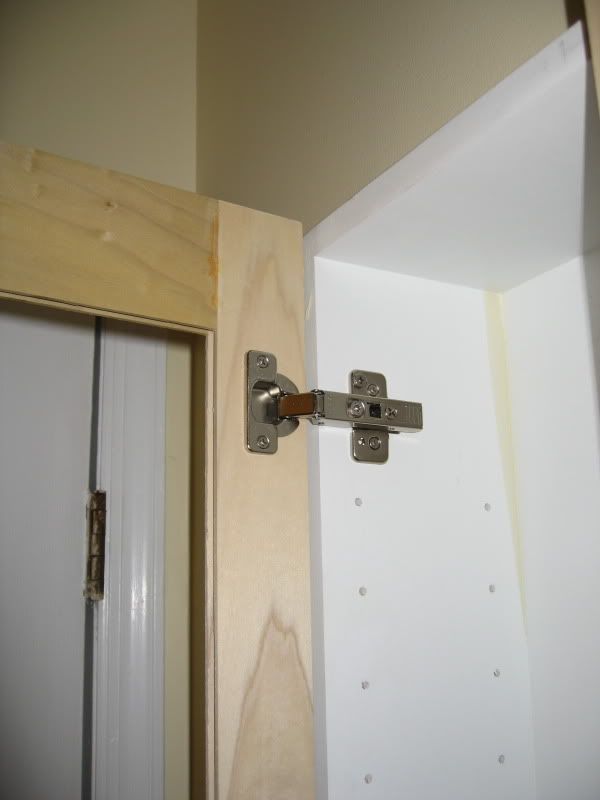 Dry fit in the wall: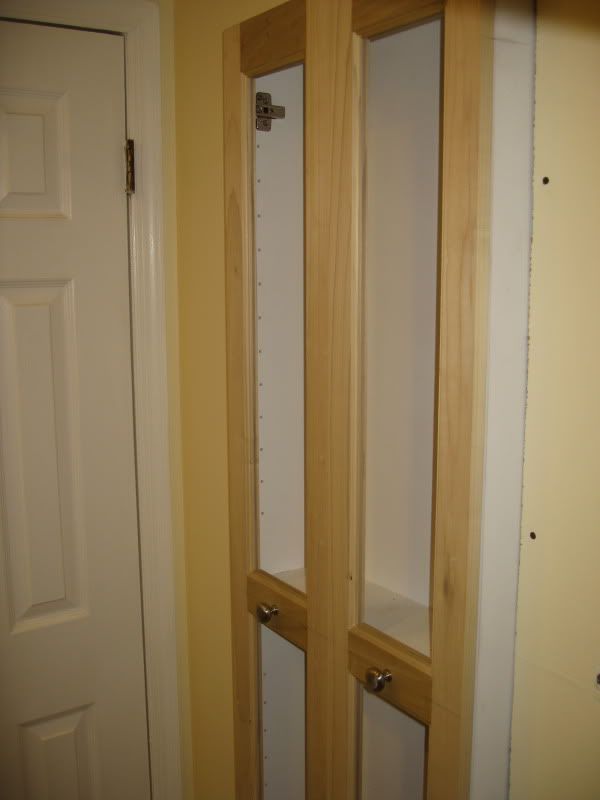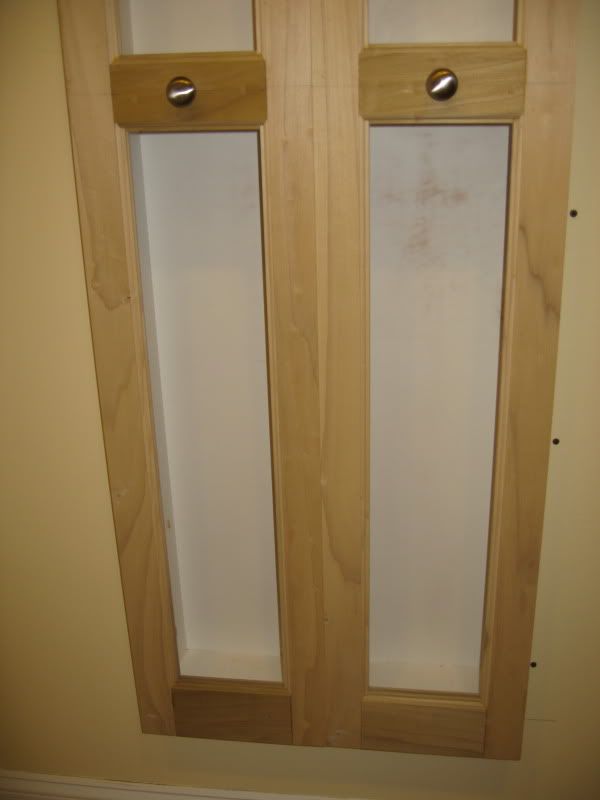 Next steps are to rout the back of the doors so I can put in the Plexiglas, plane down the two rails that are proud of the stiles, sand everything, cut a few 1/2 ply shelves, prime, paint and make some built up molding to go around the whole thing. Hopefully by next weekend it should be finished (unless the little one comes before it's due date!!!).
-- The only time success comes before work is in the dictionary....
---