Well I was going to paint my medicine cabinet (see other blog) but it started raining. Instead I decided to try my hand at electrolysis (thanks to David here on Lumberjocks). I went up to the attic where I had some old planes I've collected that I would one day rehab. When I first started this hobby a few years ago I purchased some hand planes that were already rehabed to start with and then just picked rusted ones up as I found them. I thought I'd try my hand at taking something three times older than me and putting it to use.
I used Oci-clean since I had picked some up at Costco last week for this purpose.
This is a Stanley I believe 220? That is what's one the blade but I can't seem to find a similar block plane on Patrick's Blood and Gore website. Here is the before: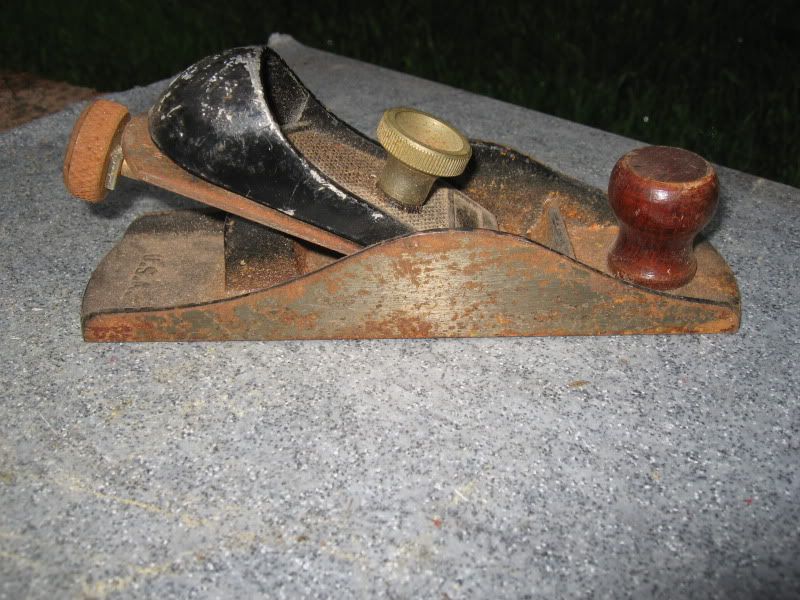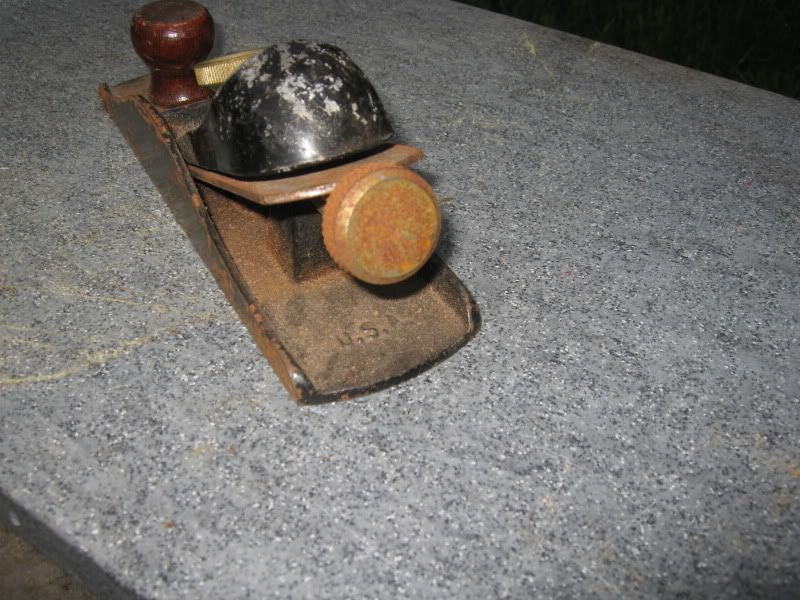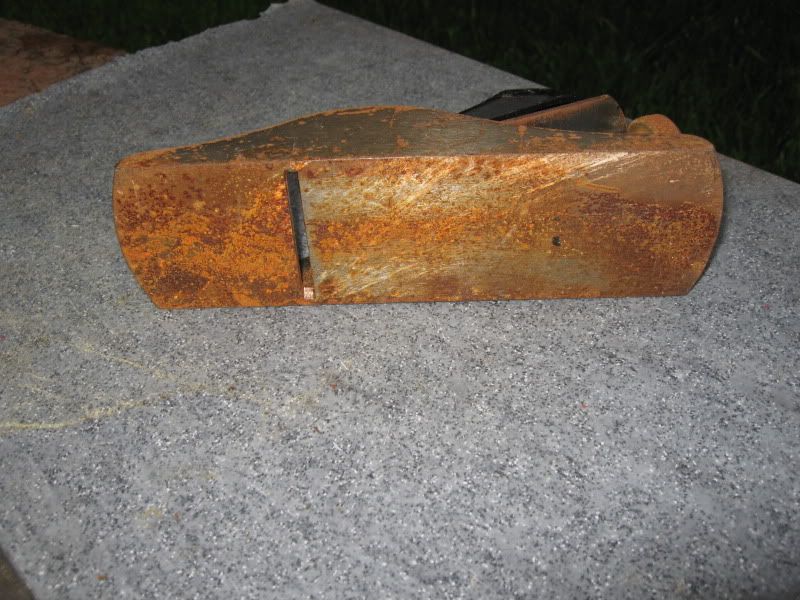 Broken down and ready to go: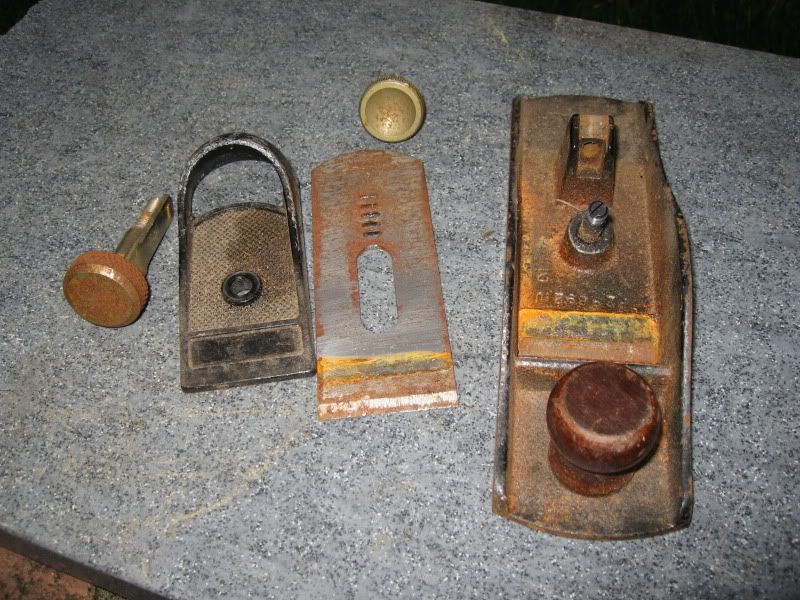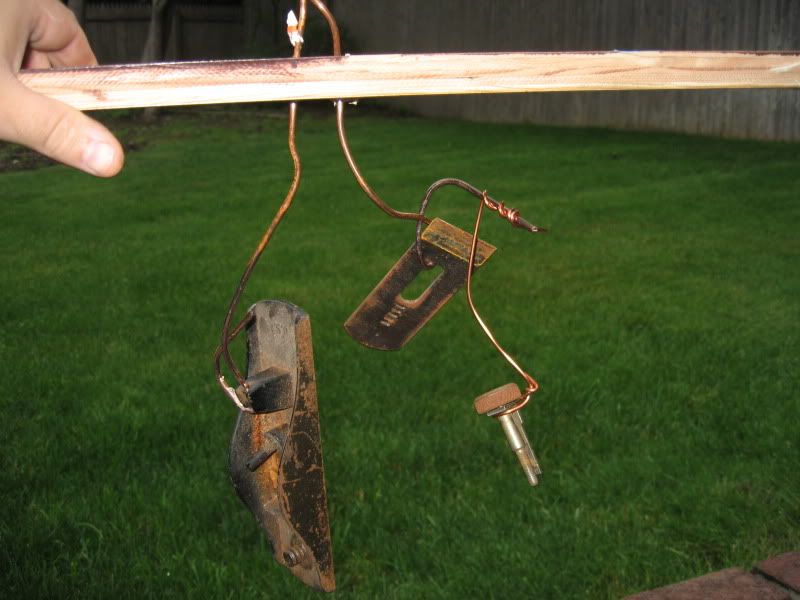 After 4 hours in the bath I rinsed with water while brushing with a brass bristle brush, dried with a heat gun and sprayed with a couple of coats of WD-40.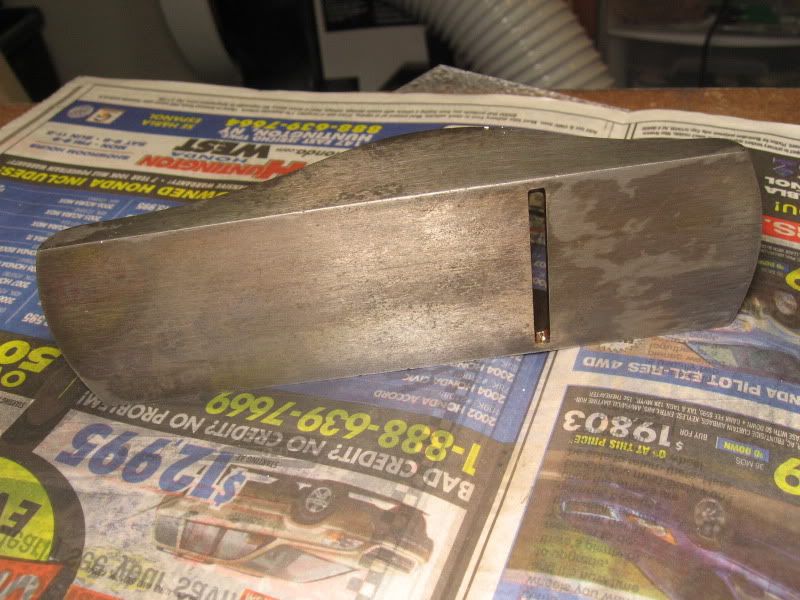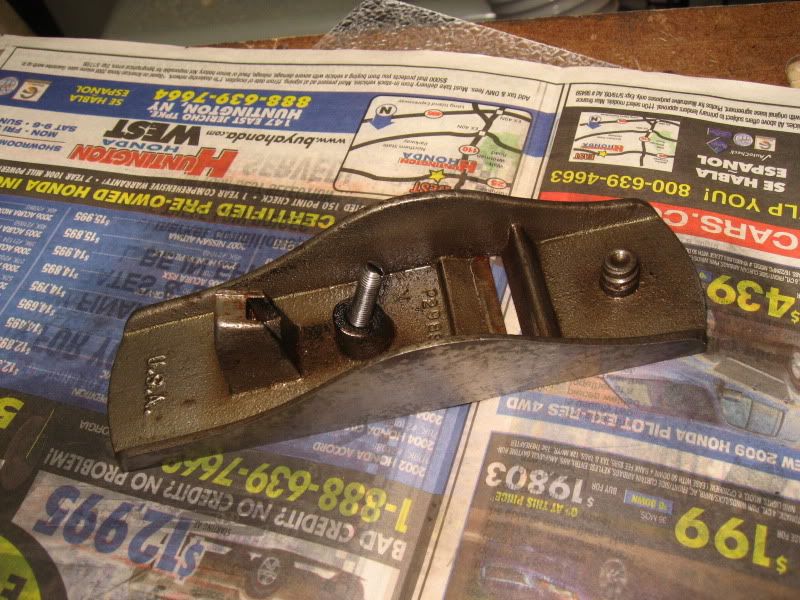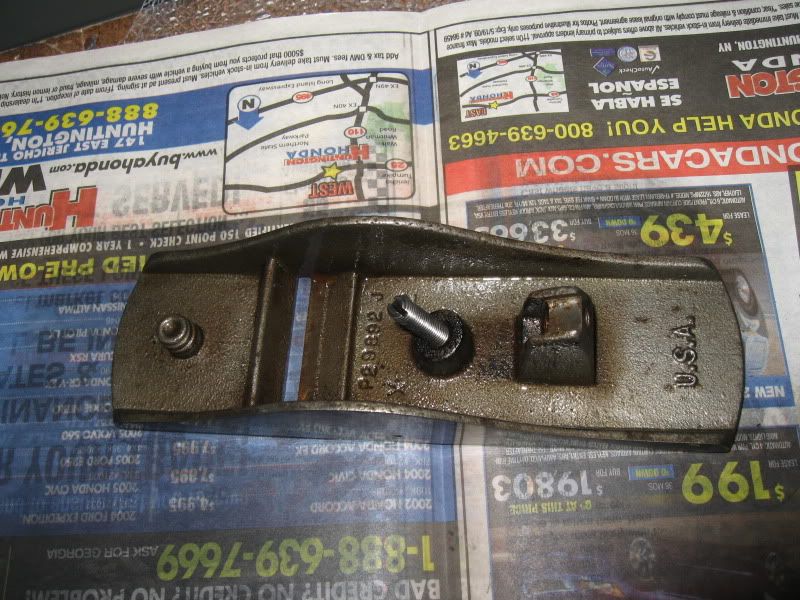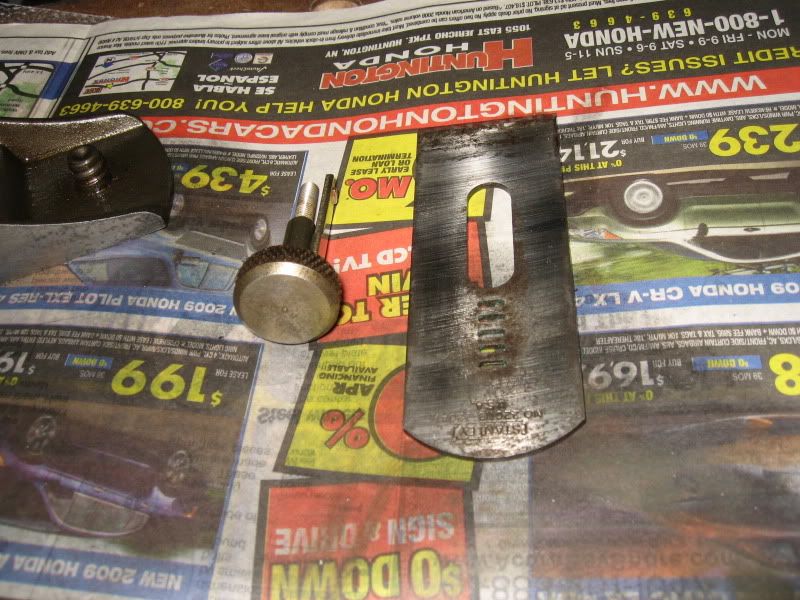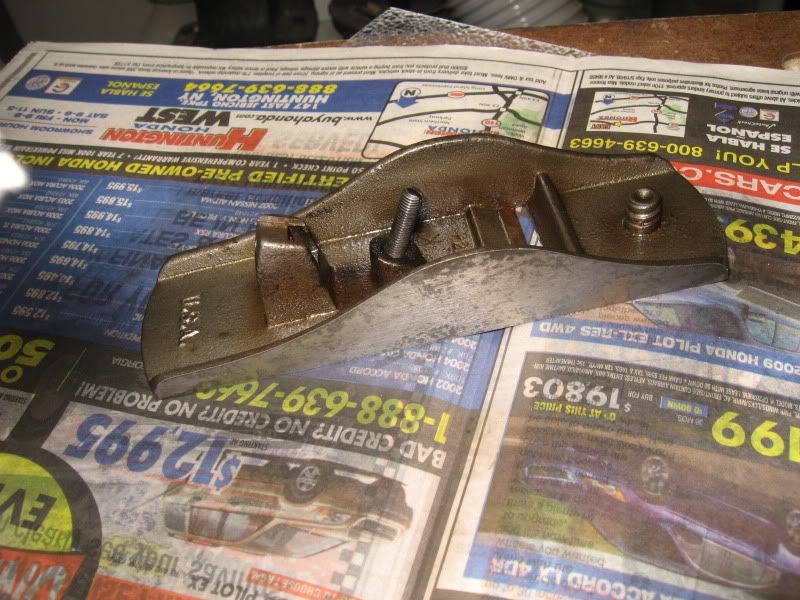 Tomorrow I'll take care of the knob that locks down the cap. The only thing I don't understand is I thought this process would not take off the japaning, but it all came off?
-- The only time success comes before work is in the dictionary....
---