Trying to make some more storage space in a small house is difficult. While pondering this issue in my office I looked up and realized the wall in front of me is wasted space. So out came the drywall saw and the sawzall for a built in medicine cabinet. The dimensions are 66" x 24" x 5" made from ¾" poplar. All the wood was rough and milled in my garage (and my wife wants to know why projects take so long). This was the first time I made doors so I think they came out ok.
Sketchup model: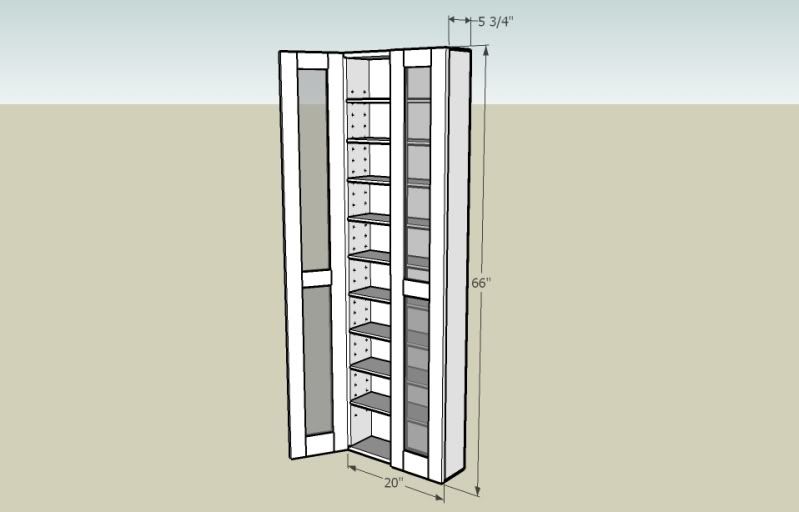 Laying out the grid for drilling the shelf holes. Of course I bought 5mm brackets and not 1/4" so I couldn't use pegboard as a guide. My Incra T-rules work awesome for laying out things like this!!!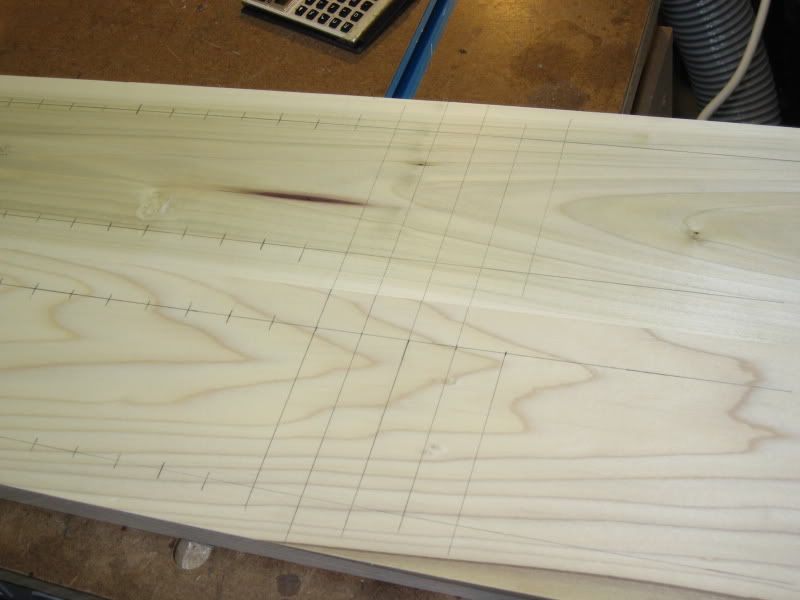 Holes being drilled: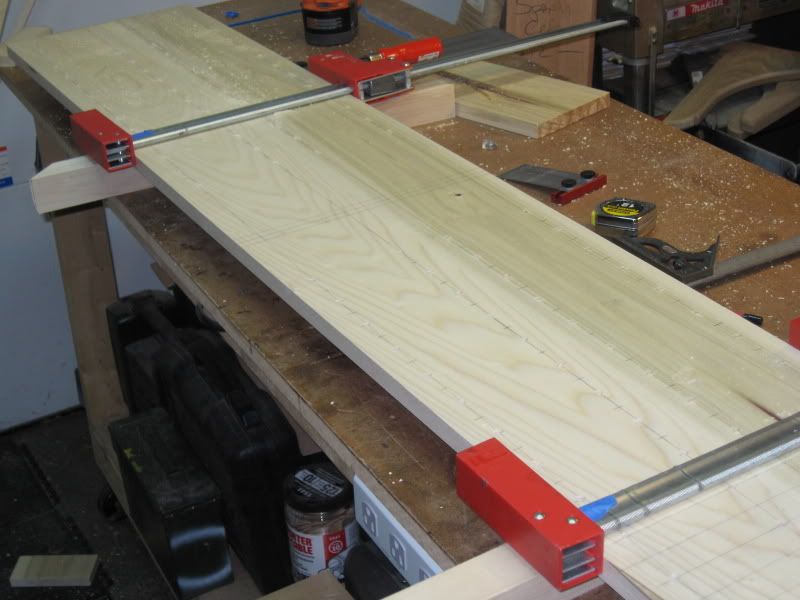 Routing the middle dado and the rabbits for case glueup: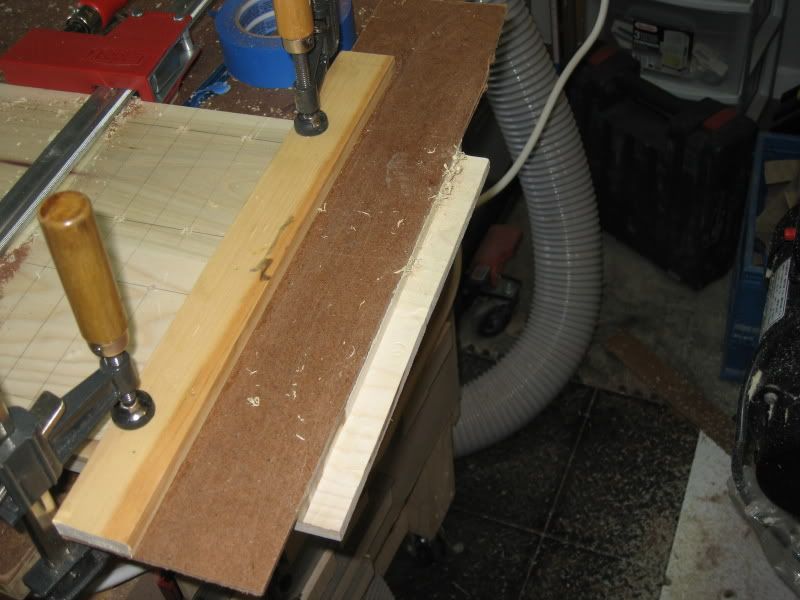 Dry fit: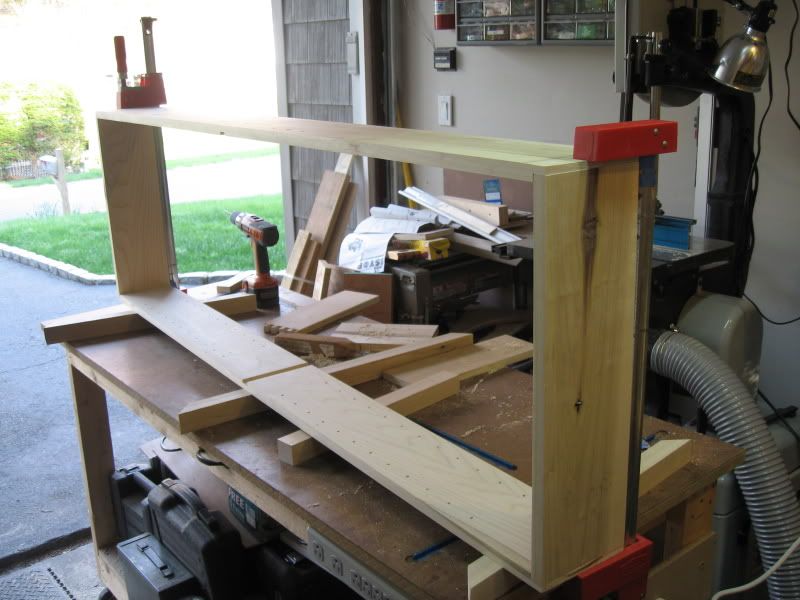 While planning one of the side boards it got caught on my dust collector so I got a really deep snipe at the end. No worries because I'm painting it, a little bondo will make everything better: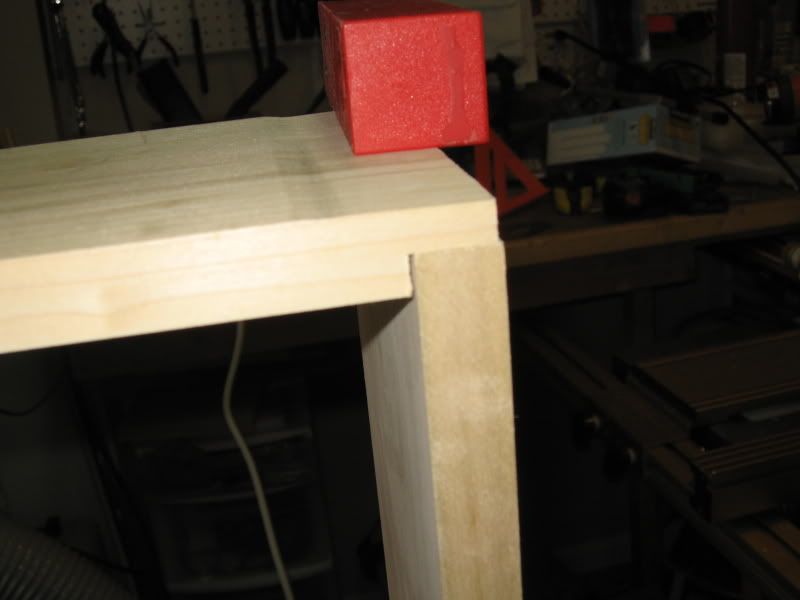 All set for door measurement:
Dryfit into the location. My bathroom is really small so I couldn't back up enough to get it in one picture unless I cut a hole through the kitchen ;>)
-- The only time success comes before work is in the dictionary....
---