Saw a very modern table that had a split down the middle, and they had planted Wheat Grass – it looked very cool. This is my first attempt at a table, and I cut and then hacked a curvy planterbox down the center.
My stepson loves succulents, so we figured they could stand drying out a bit between watering, and would not have a large root problem. He put them in and I am very happy with the results.
All reclaimed redwood from Craigslist – some of it is just plain nasty, but if you work at it you can get some real nice boards. I am learning more on how to clean up old wood than actually woodworking right now!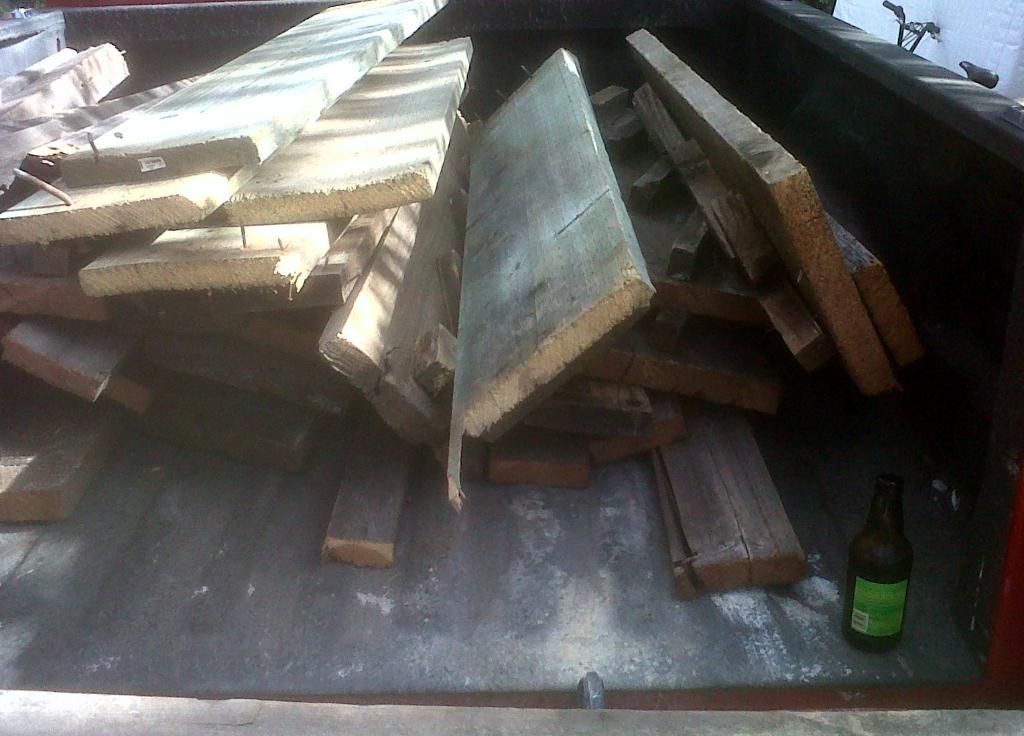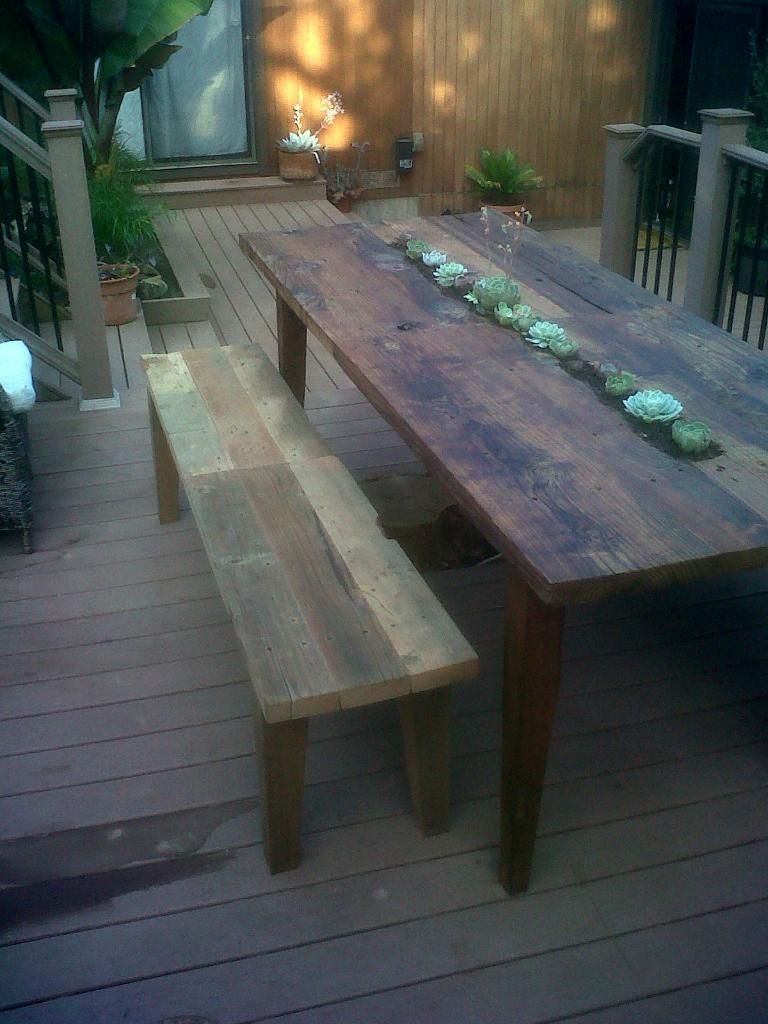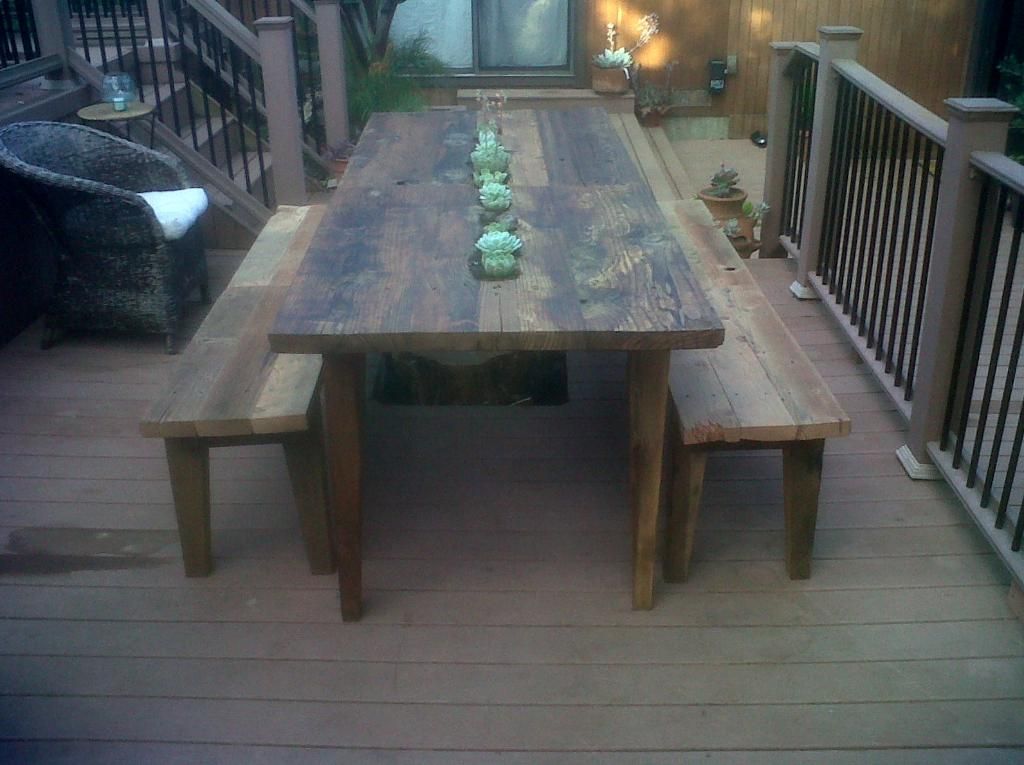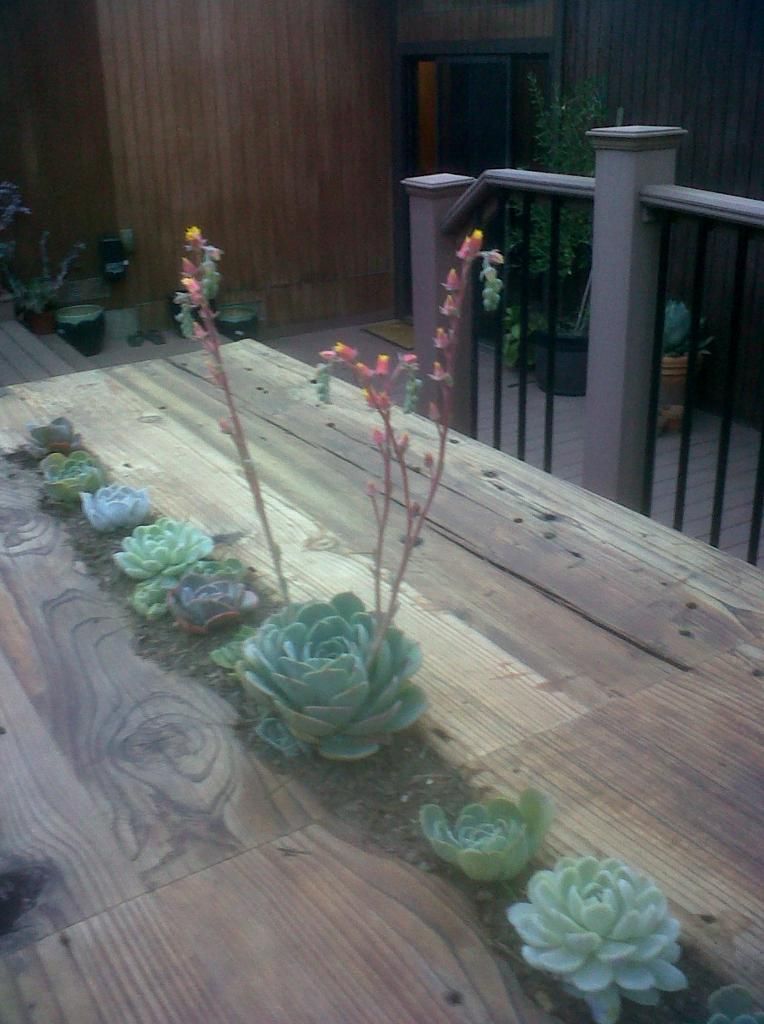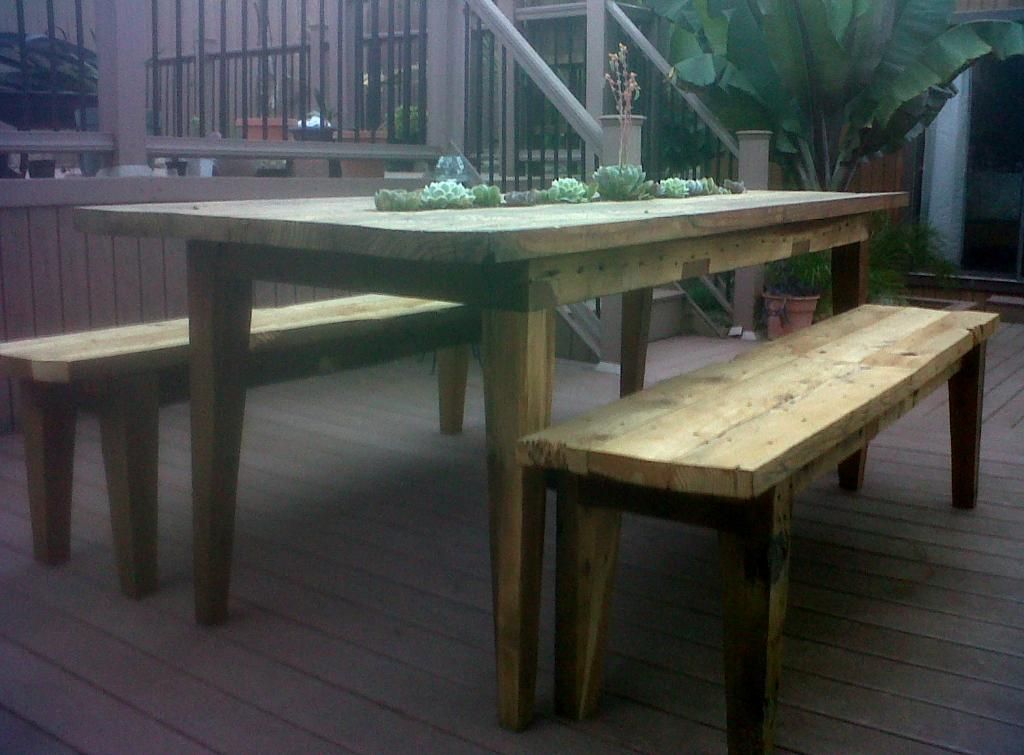 ---