Hello Folks. Here are some photo's of the shop. The Lumber rack I completed last Wed. The Tablesaw/router table, the server rack I used for that would I got a couple of weeks ago. A couble of the push blocks that I have grown to love. I used the anti-skid stuff you can get for your kitchen cabinets. I can raise a board to shoulder height from the table saw top and they stay put. There is a square here that I have no Idea what it is. Maybe someone here will. I use the lumber rack for lumber from the big box stores with the exception of some cedar and an 8' piece of walnut. The back side of the lumber rack I have used as a shelf rack for books, mag's, tips and plans. It's not complete as I have alot of hole punching to do and then to organize them. The bench below is the woodhavn mortising table and the spindle grinder. They are not mounted at this time. I'm not 100% onvienced that will be thier homes yet. Anyway enjoy.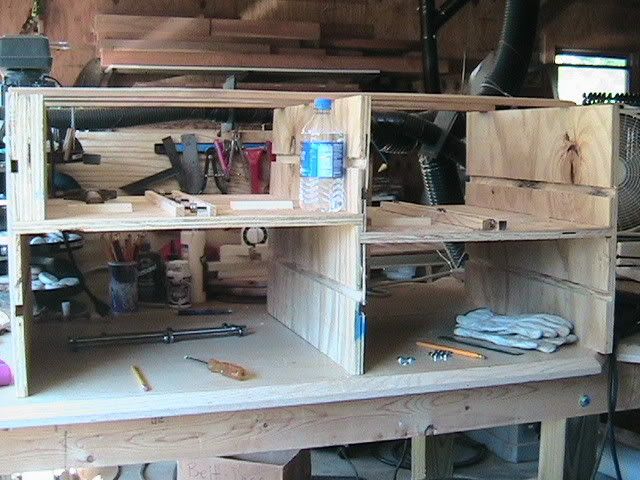 I used 3/4"x3/4" and you'll notice the bearings there on a 1/4" x 1" rod. Flat washers are seperating the bearings and are on the outside as well.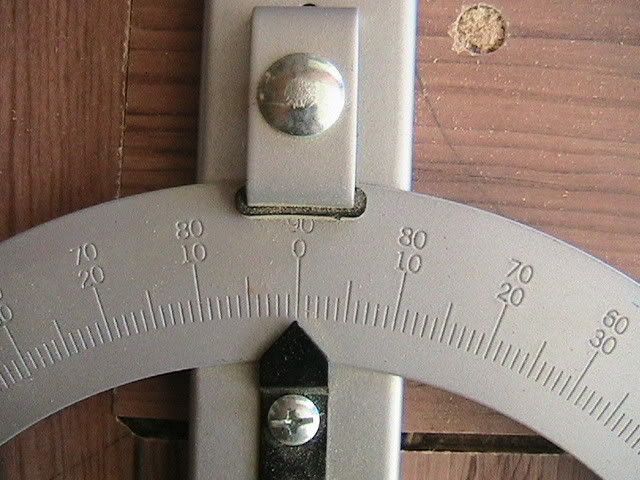 I have no Idea what kind of square this is. Please let me know. Thanks.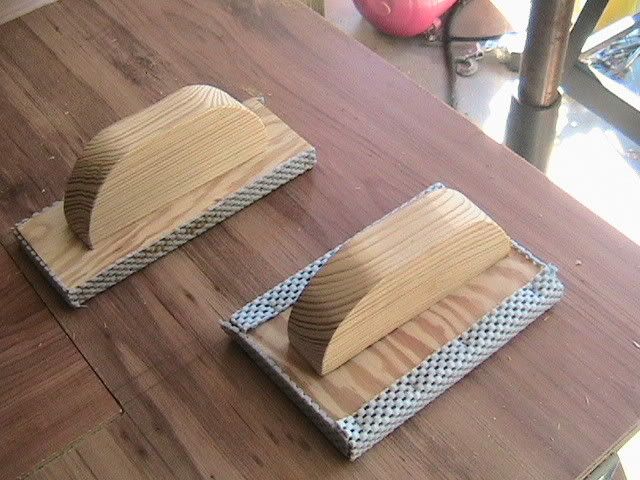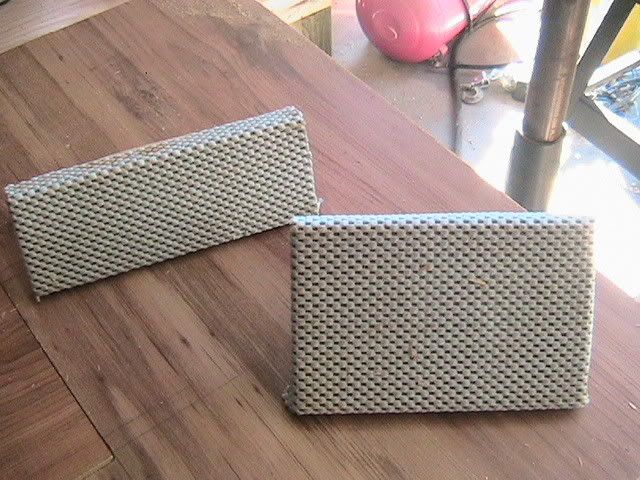 I love my Push blocks. The push stick are really nice to use when these aren't practical.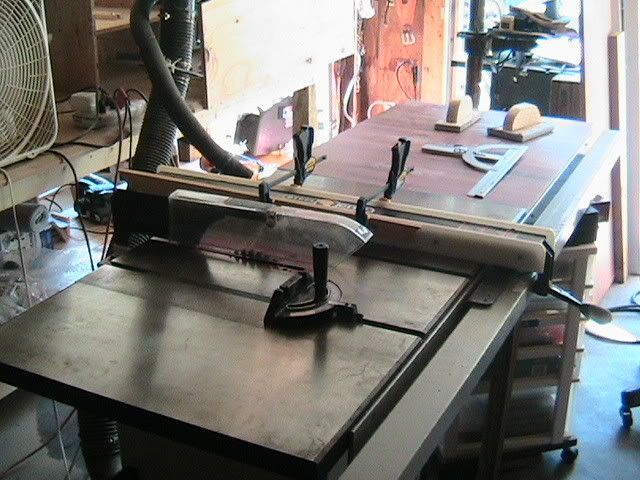 The table saw with router table extension.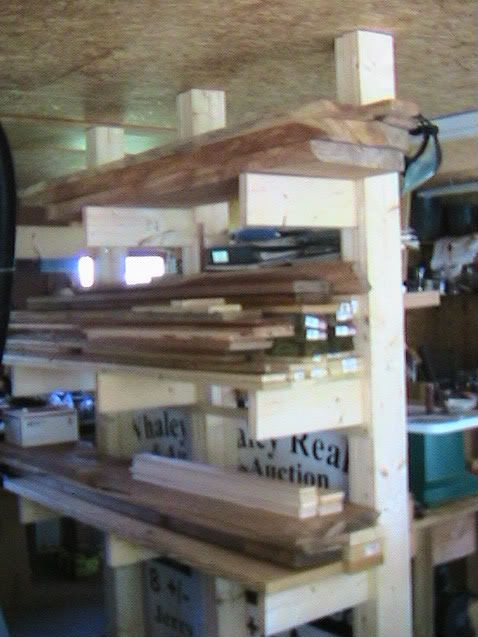 The lumber rack. The bottom will handle 24"x 8' sheets either standing or flat.
Here is the backside of the lumber rack where I have another workbench that might be home to the Mortising table and spindle sander. The bottom shelf will be dedicated to finishing items. There are are two shelves here to use up the dead space. Just behind the shelves I will put in plaxiglass to keep the dust down from the other side.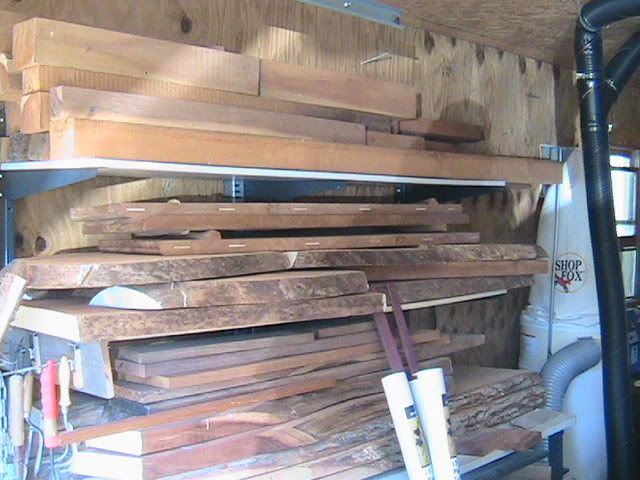 Here is the server rack that was once home to the gardening items as well as the chainsaws. I've made them a new home and used this for the walnut,cherry,oak ash and birch.
Anyway, this are the first pics as the shop is starting to come togather.
-- Jerry
---