It's been a while since I've made a plane, and recently I decided I should start one. This one is going to be what I am calling a pocket plane. It is smaller than a standard block plane, with the idea being that often I want to put a chamfer on a piece or smooth down a very small area and a regular block plane is too large. This one is not my original design, it is a blatant rip off of Malcolm MacPherson's mouse plane (pictures make the name self explanatory). I drew up some plans from the one picture on his website and decided to give them a go. If this goes well, I'll also do another prototype on the CNC to make sure the program works. If that goes well, I'll do one out of nicer materials. I'm working this between larger projects, so it may take a little longer to complete. We'll see.
Dimensions:
~4" long
1.5" tall
1.5" wide
1.25" iron
The astute reader will notice that this means a 1 1/14" blade. That seemed to be about right. Now, keep in mind that this particular plane is just a prototype. Also, the CONOPS is that it will not be used to shoot anything and does not need much mass because it won't be taking heavy cuts. With that said, this prototype is to test out my plan while using as much on hand material as possible. The only thing I should have to buy is the O1 for the iron.
This one is going to be made using 6061 aluminum for the sides (easy to work, cheap if I mess it up), 1/4" steel for the sole, and a wooden lever cap with brass thumb screw. It will be low angle (12 degree bed) and hammer adjusted. I haven't decided on the infill wood yet, but I may go a little non-traditional here. I don't know, we'll play it by ear.
Now, you didn't click this to read my long winded blather, you want pictures. First up, I printed out the side plan and used spray adhesive to get it on the stock. Below I put a small 102 sized block for size comparison. Aluminum is 2" wide.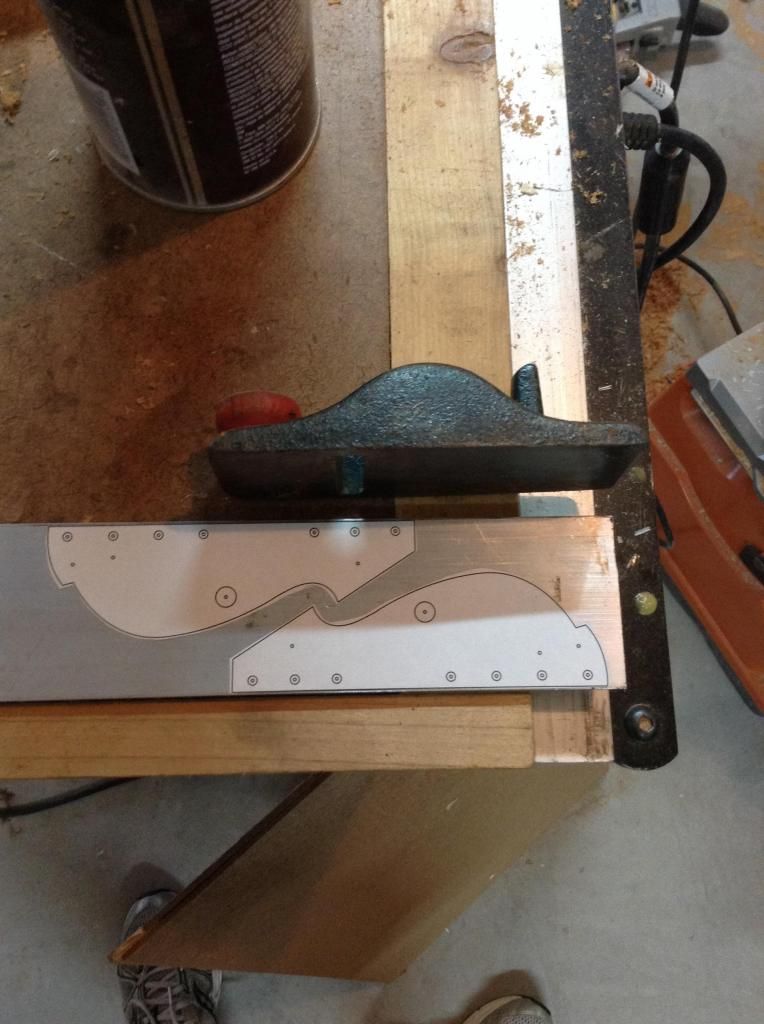 Then I mosied on over to the metal cutting bandsaw and started to rough them out.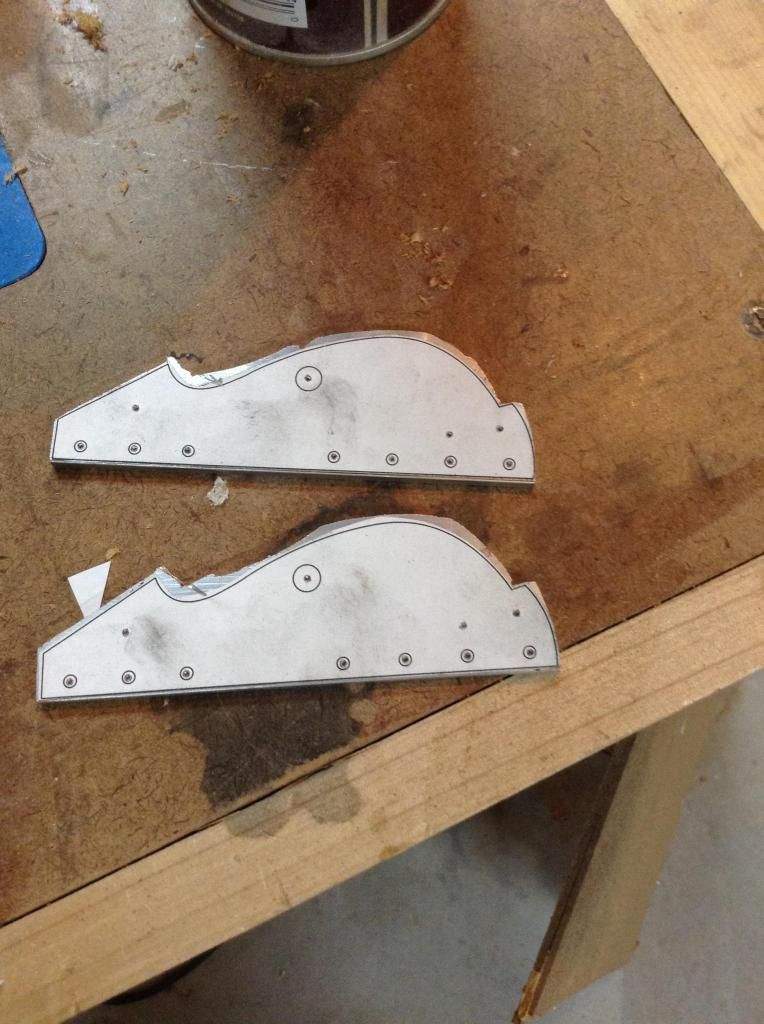 LESSON LEARNED
Nesting these guys saved about an inch or inch and a half of material. NOT worth it, as trying to make the connecting cuts to separate them is really hard on a metal cutting bandsaw.
Next up was drilling all the holes. This will be glue-and-screw construction with brass screws for contrast. 1/4" pin or something for the lever cap.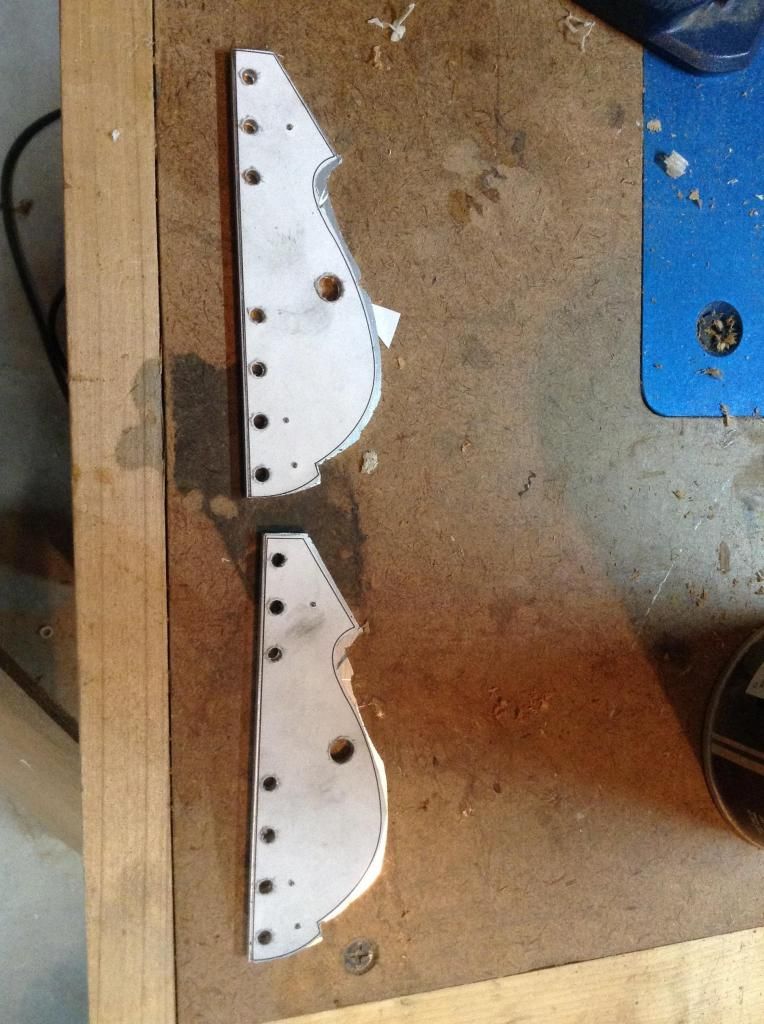 Then I used a carbide burr and the spindle sander to get the small curve done. Used the belt sander to get the flat portions done. That is where I stopped for the night.
Total time to this point: About an hour (because the aluminum is so accommodating).
-- Brian T. - Exact science is not an exact science
---