March 2008
(written by MsDebbieP)
Rick's having a blast at building one of John's Extreme Birdhouses
He's been working on this Cape Cod house for a couple of weeks. Not much left to go – the roof and dormers and then mounting it to a post!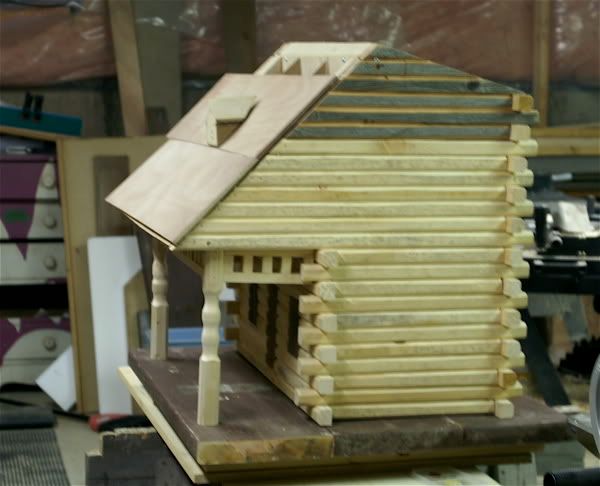 You can see a closeup of the front at the ""bunnies project.
-- Rick D
---