I had a long day volunteering at my daughter's school, so I didn't get to put in much time on the project today. I did manage to cut the frame for the checkerboard from the rest of the White Ash that I used for the lighter squares.
It's amazing how diverse the grain looks considering it all came from the same single 5"W x 12'L board. It would have been nice if it was all like the curly sections. Some of the straighter grained sections look kind of boring by comparison. Overall, I think it's looking pretty good.
It came out nice and square, which is a small miracle considering how many cuts I had to make for this project already. My crosscut sled (see my blog about it) is proving to be worth it's weight in gold.
I cut the mitered corners on the frame by hand as I haven't invested the time in building a cross-cut miter sled for my tablesaw yet. I don't mind doing it the old fashioned way. I think I tend to make less mistakes when I'm forced to go slower. I really didn't have much room for error in cutting the frame as I only have enough White Ash left over to maybe make one handle for a small trout fishing net (like the others I built recently).
I'm hoping to get the glue up done tomorrow and to start working on the box portion of the project. Here's where I left off tonight: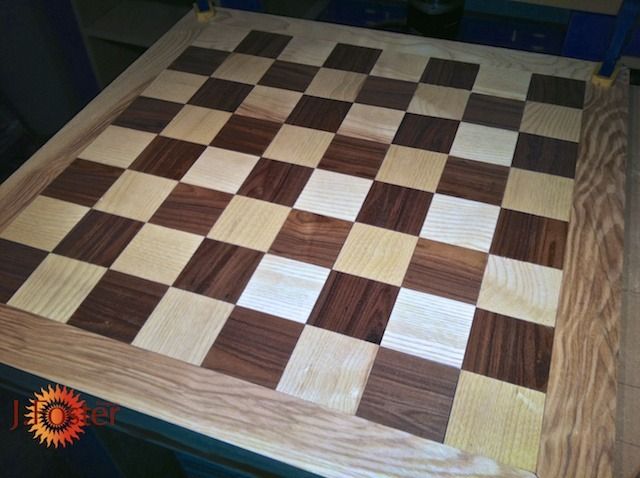 Regards,
Jeff
-- "There seems to be a black hole in my garage that swallows up pencils and tape measures as soon as I put them down."
---