It's Friday morning 0'Dark thirty…can't sleep thinking about the days challenges. I'm trudging through the snow out to my workshop waiting for the coffee to brew while I fire up the wood stove…(OK I made up the snow part, but it is supposed to get really cold next Tuesday.)
I will get right to the point. I have this Powermatic Planer I picked up from the local High School when it was deemed too dangerous for the kids making clocks to use. No offense to the high school kids as I have seen some pretty impressive projects come out of those programs, but just how many of these projects require a 3HP Baldor capable of creating a 1" bullnose in Jatoba with a single pass? $350 later, I'm hauling a Powermatic into my shop. The cabinet door bit set was probably worth that.
So here is the jewel. Just one little problem. As mentioned in the earlier blog I am converting a staircase to hardwood and am currently making the treads. I have an Amana cutter head which has a capacity of over 1 1/8". It is a very nice cutter…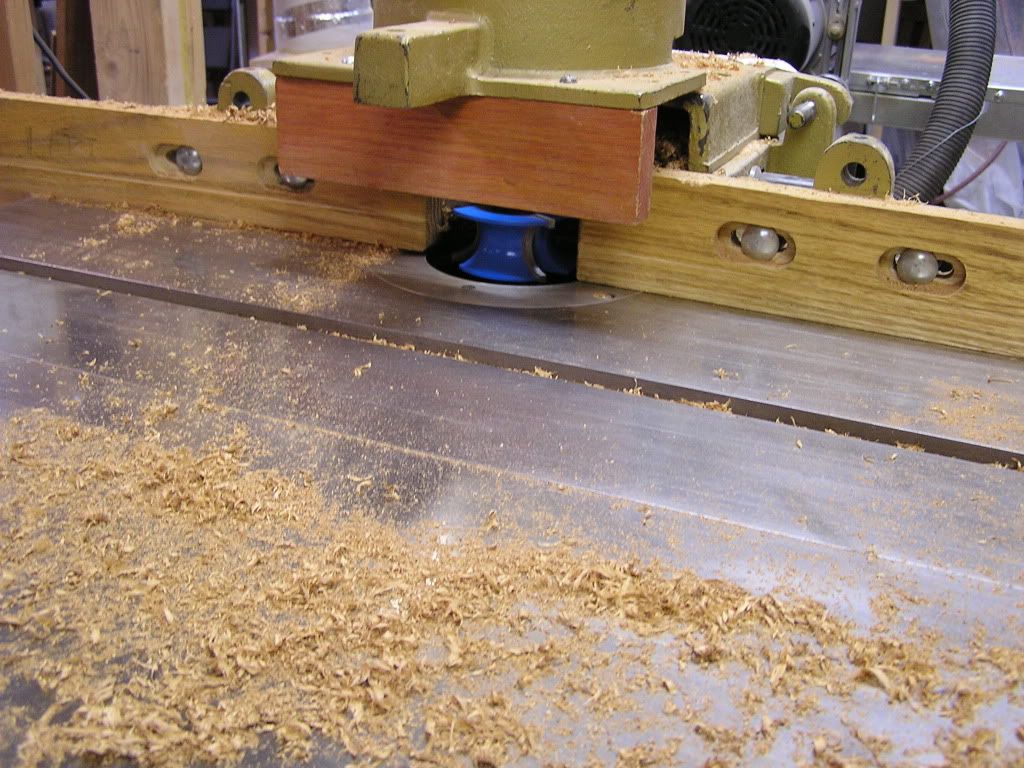 ...I am struggling with the result. I have set the height of the cutter to fall between the top and bottom of the tread which is 1 1/8". This should result in a bullnose that might be slightly "square" on the top and bottom. This is easily remedied with a ROS. The problem is I am getting an edge on the bottom of the leading edge….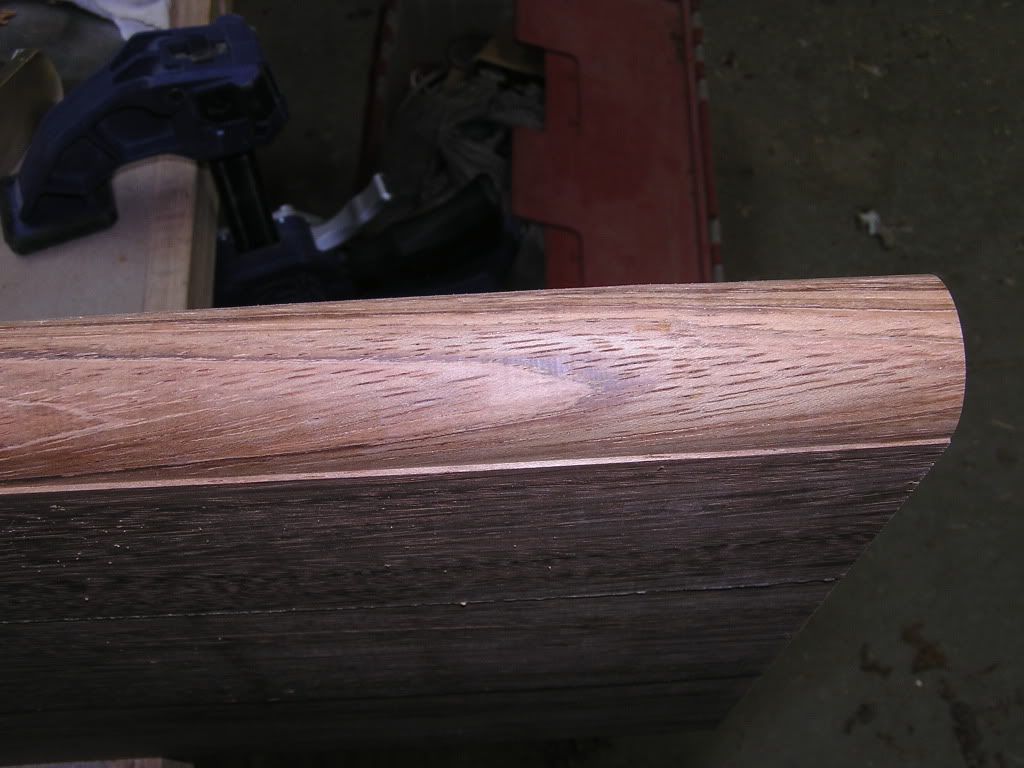 and an edge on the top of the trailing edge.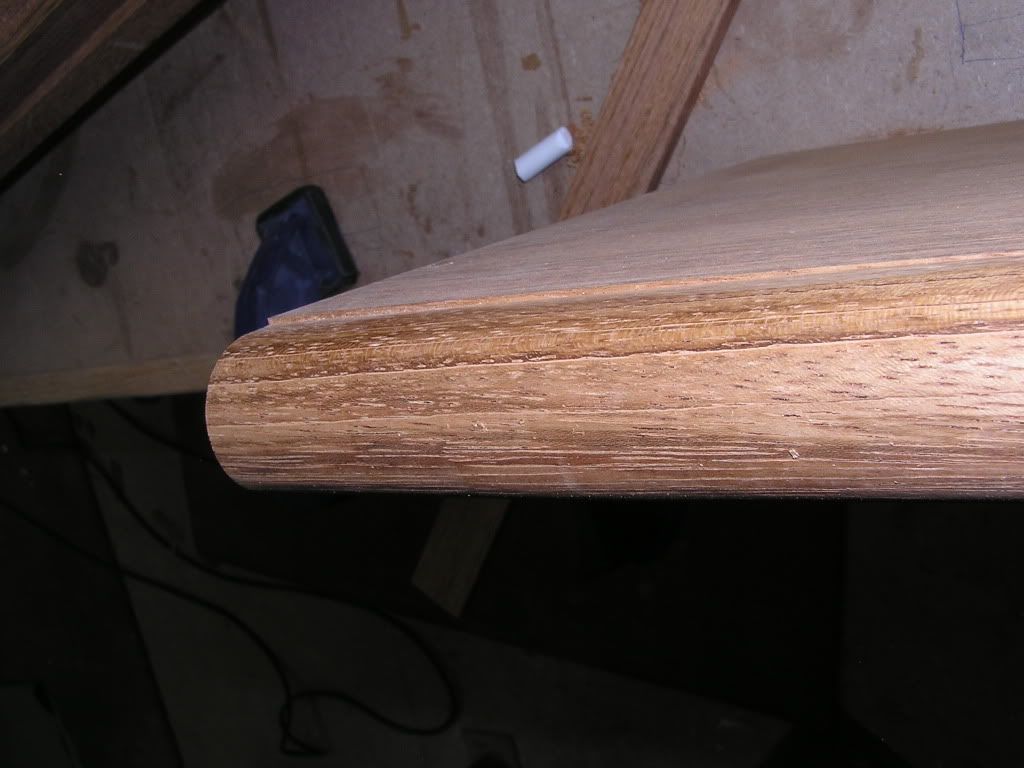 ...this photo was generated this morning at aforementioned really early, and is not as bad as what I was producing yesterday but still not good. Yesterday I checked everything starting with the spindle which is easily removed from the machine. I took it apart and made sure the 3/4" universal spindle fit snuggly in the bearing assembly. The table appears to have a sag that I tried to remedy with the old "beat on the cast iron" method of restoring it to its original state with no luck. I was able to shim the table to get it flat from right to left as you are looking at the machine. Obviously the machine was guts and feathers on the flloor. There is no adjustment to perpindicular for the spindle. It either is or isn't. Just eyeing it looks to be perpindicular.
I have seen this problem on every tread which I was very careful to machine flat during the glue up process. Anyone see or solved this problem? I can recover with a card scraper and sander but yikes. Please share your solutions.
thx, Dick
-- Palmer Divide Woodworks--Where steel collides with wood
---