After close examination of the power cord on my "new" planer…I discovered that while the cord itself is an impressive 15 feet long it seems to lack continuity in the insulation. I'm not sure if the previous owner ran over it several times with the "beast" thereby chewing the insulation to shreds or if it was used to power the lights of a puppy mill. No need to bother the prior owner for the "I don't remember" response. Not a big deal as I put my BSEE degree to work and swapped out the cord with the one from my shaper. The shaper got the new 10 foot 12 gauge fluorescent yellow cord from HF for $10 running the grand total up to $510…unless of course you bill the cord to the shaper.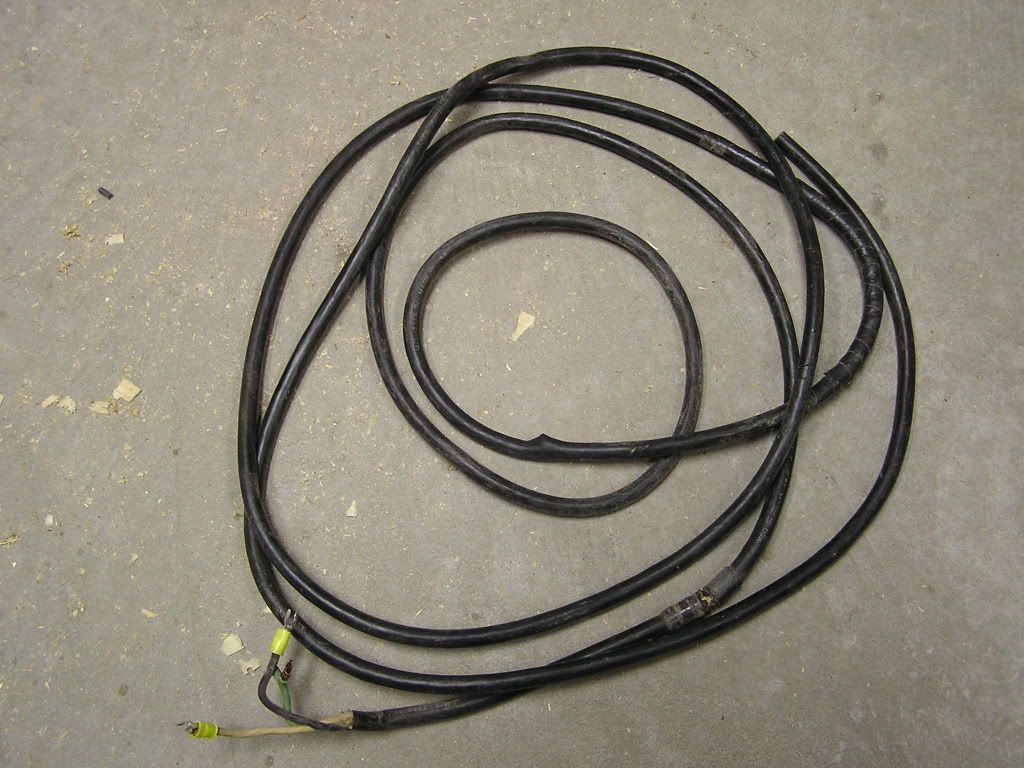 I uploaded some photos so you could get the true appreciation for the beast.
I'm not sure when Powermatic went from the greenish gold tint to gold but this previous color kind of looks like a pueblano chili to me.
As you can see from this photo the infeed table was damaged from the prior mentioned immemorable event. In my next blog entry I hope to conquer the brackets for the fix…I would like some help on infeed and outfeed. As all of you PM15 owners know the head is stationary and the table moves up and down. Has anyone come up with a clever way of extending the infeed and outfeed without manually adjusting a roller stand each time? I'm all ears.
thx, Dick
-- Palmer Divide Woodworks--Where steel collides with wood
---