Finished but not finished? What does that mean?
It means I spent some time this evening applying two coats of garnet shellac and then rubbing out the finish with Renaissance wax and steel wool, but I'm not done with the interior divider, so the box isn't finished!
But I thought I'd throw up a couple of pictures to show you the progress so far. Oh, the red jasper cab is not glued into the lid yet, but the fit is so tight I don't have to worry about it falling out. (Actually, I worried a bit that I wouldn't be able to get it out, but a few taps on the inside of the lid makes it pop out nicely.)
Here is the box after the finish has been applied. Love the way that red jasper is set off by the black bog oak.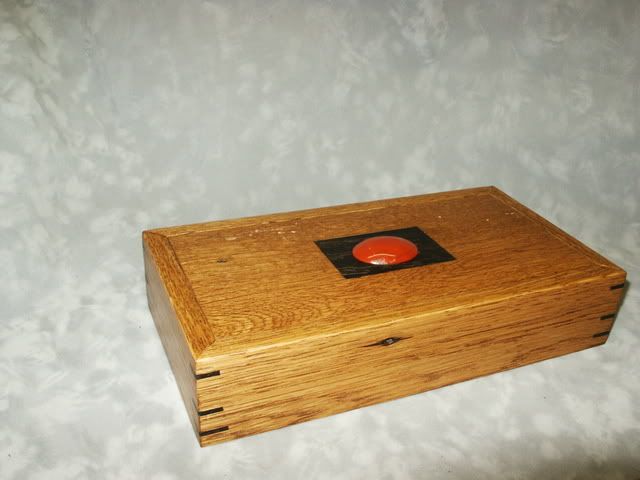 And here is the incomplete interior. I'm anxious to get started on the interior pieces. The finish line is near!

My personal sgian dubh in the box, for demonstration purposes only!

I'll probably get a chance to work on the interior dividers on Friday evening, so hopefully by this weekend it will be done and ready to ship off to Scotland!
Of course, I'll take some better quality pictures of it before I send it away.
-- Ethan, http://thekiltedwoodworker.com
---