Well, perhaps not to the day…
Thanks to Martin's suggestion that we open accounts with Facebook I was able to re-establish contact with a dear friend from college. I haven't had any contact with Brad for twenty years, during which time he spent time as a street musician and artist in New Orleans and New York, built custom stairs and balusters in North Carolina, and finally through dint of hard work and night school became a lawyer and an appeals court judge.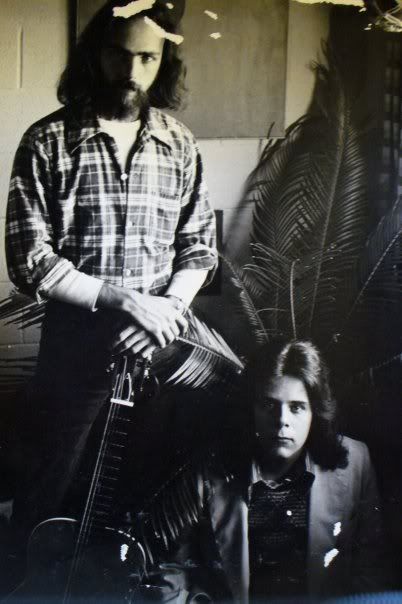 You will note that my garment of choice hasn't changed much over the years, except in the small matter of size (sigh).
Both photos circa 1974, Ellsworth Hall, sixth floor, University of Kansas, Lawrence.
Brad builds furniture as an avocation. I don't think he's a lumberjock…yet. Can you say "new fish"?
-- "Bordnerizing" perfectly good lumber for over a decade.
---