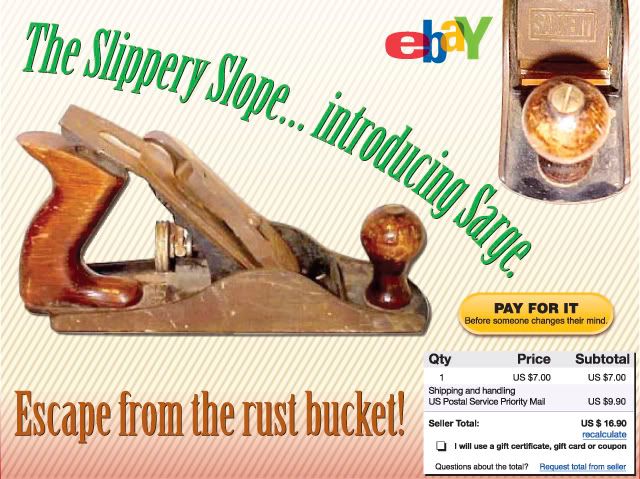 Finally after using WayneC's citric acid technique, lapping the sole flat, grinding the sides square to the sole, and using David's modified Parkerization technique ; stripping the tote and knob and refinishing them with toned Danish oil and salad bowl finish and sharpening the blade with the scary sharp method it is a pleasure to introduce Sarge. If you missed the middle installments (2 and 3), I discovered that this rust bucket refugee is actually a #409. There isn't a resource I could find like Patrick Leach's Blood and Gore for Sargent planes. so it is difficult to explain the extra length and width of the casting on this model.
Here is my "new" plane.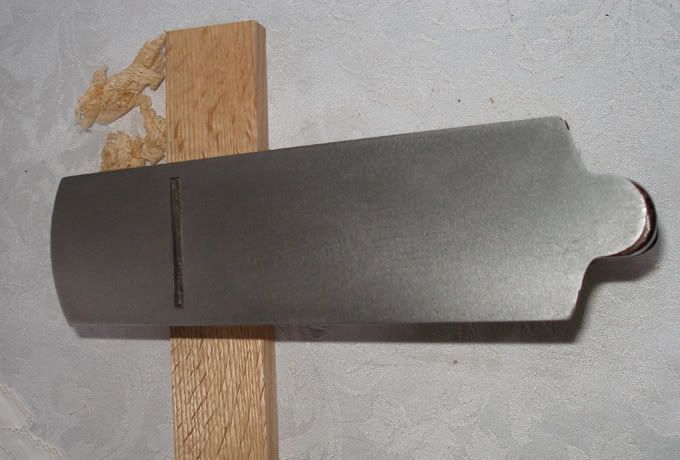 I decided to show this Sargent in direct comparison to a Stanley #4 I bought last year on eBay.
Sole to Sole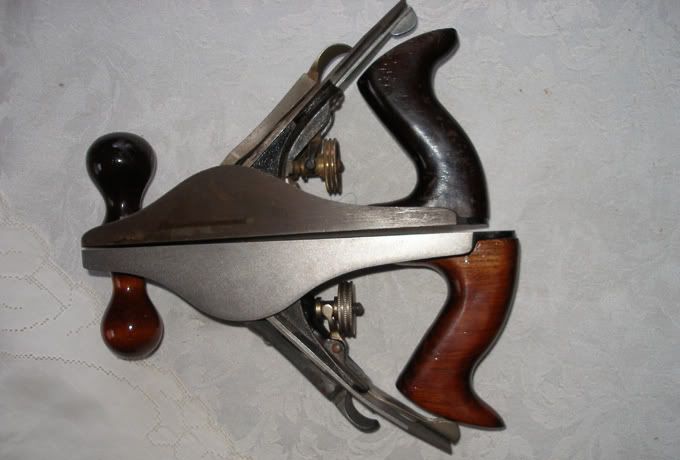 and side by side.
Unfortunately there is no way to show the glassy surface of the QS oak I shaved with this new incarnation of my Sargent. My wife was a test subject. Her verdict: "Impressive". With all the materials at hand, I may have to put the old Stanley into the process. It's a user to me with no specific collector's value. I will leave my Granddad's #5 alone, happy with it's already sharpened iron, and it's new fence from Tom Angle.
Thanks for following along.
-- "Bordnerizing" perfectly good lumber for over a decade.
---