This week's tour is at the Colorado shop of Ray "Dataman" Merrell.
The home and shop are dome shaped, which makes for interesting storage, lighting and insulation considerations. Ray is very inventive, with most of his tools and assembly tables built on mobile bases for optimum configurations for the job at hand.
Here Deb takes a read on the great lighting provided by the windows and a skylight in the 14 foot ceiling.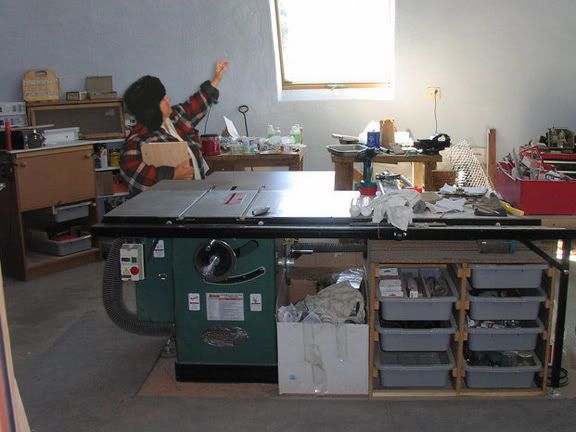 We both liked the under-saw storage unit, based on the use of restaurant bus-trays. There is in-floor dust collection tubing and a novel blast gate configuration of Ray's construction.
In the next photo Deb adds points to Ray's tally for having fire extinguishers handy. The shelving unit is filled with hand tools, and the shelfs are labeled for ease of use.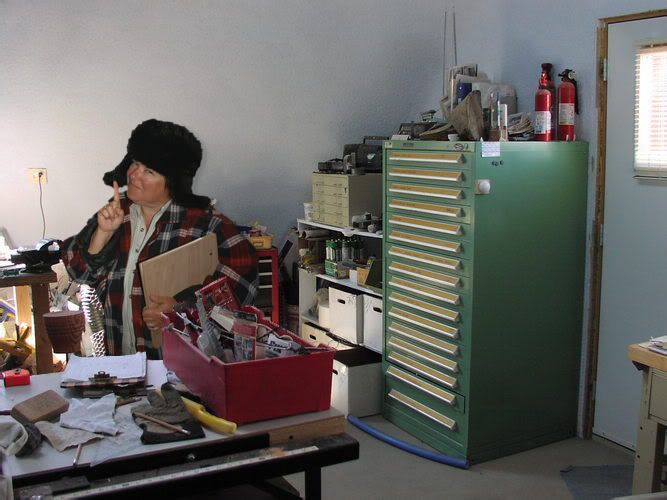 Deb looks over the nice DeWalt lunchbox planer, sharpening station and Performax drum sander.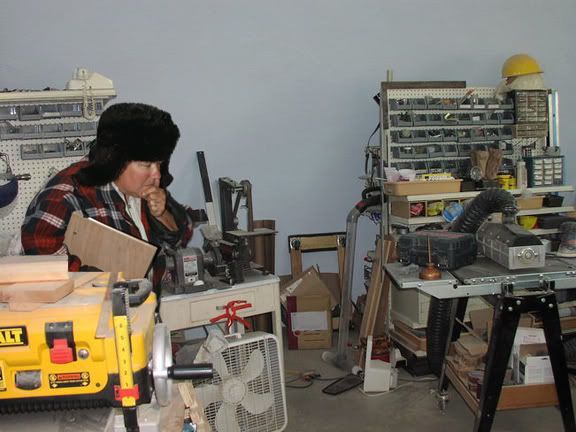 Ray has a plethora of unique ideas for efficient tool and lumber storage (and a sweet stash of Cherry lumber) in the "garage" next to the shop. He has a great video with a tour of the shop here.
All-in-all it's a very unique shop, and it's obvious Ray has put a great deal of thought into it's layout. It's a winner!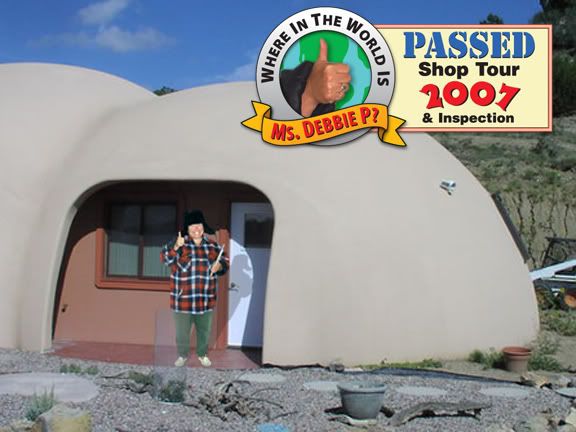 Thanks for the invitation, Dataman. Your shop certificate awaits.
-- "Bordnerizing" perfectly good lumber for over a decade.
---