Continued from a previous post Scoooore! Maple quarter log sections/bowl blanks.
Nice fall day. Scraped windows and removed old glazing. With the Honeydew list project out of the way, it's on to fun! The original logs were big enough that I was able to get two natural edge face grain blanks and five end grain blanks, none with pith to contend with. And I got some nice wedges for future chainsawing, and likely some pen blanks, as well. I'll keep a photoblog as these bowls unfold. Dang, I love free wood.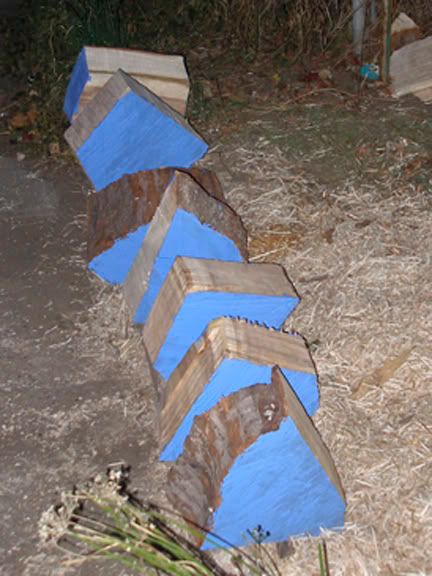 -- "Bordnerizing" perfectly good lumber for over a decade.
---