We are off to the shop of OKAlbert in Bartlesville, OK, USA, and therefore off to the engaging blog of a Man's Journey to find roots and a shop he can call his own.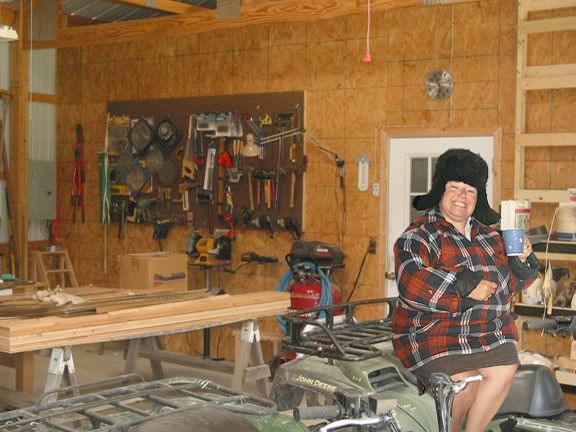 You'll have to read how Albert (He's French-Canadian, don't ya know) got here, and it's a tale. But once we got here, Deb had to tour the acreage on the ATV, and wash away the dust with some tea (she has a service, including a tea cozy in a special rattan traveling bag – so cool).
I liked the saw clock. A standard.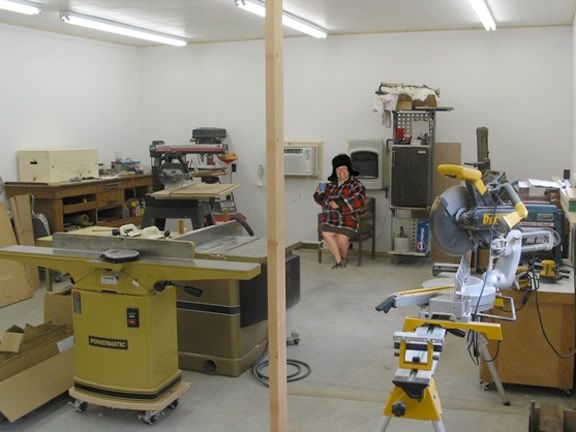 Inside. Whoo Boy! This is a great and well-lit shop. All this gold, I thought we were at Marc Spagnuolo's. The AC's not bad, heater looks good. And the Dorm fridge is A-1 (Although I had to stifle a slight feeling of horror, as when working my way through college in the summer of '74 I cleaned several hundred of these at a women's dorm at the University of Kansas – ehhwwww!). But it's not all Tea and Skittles on this tour.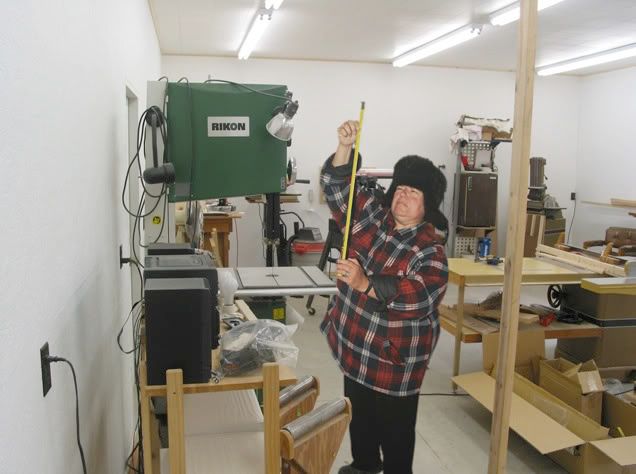 There's serious measuring to be done. Wheels coplanar? Check. Had to think of USCJeff at this point.
And on the way out a view of one lucky man's home away from home. And two things that ignite envy in our friend Bob Babcock.
That tractor, and in the far right highlight, one of Albert's Llama (or is it Llamas?). Deb liked the opportunity to feel the bite of the axe again. We all had a great time. You got a winner there Albert. Your certificate awaits.
-- "Bordnerizing" perfectly good lumber for over a decade.
---