click the marker to see the address
Recently we moved and these are the updated pictures of my shop. Along the back wall I keep the sleds
for my table saw along with my drill press and my band saw. This is the Dusty area of the workshop. Dust
containment is one of the issues I'm currently trying to improve.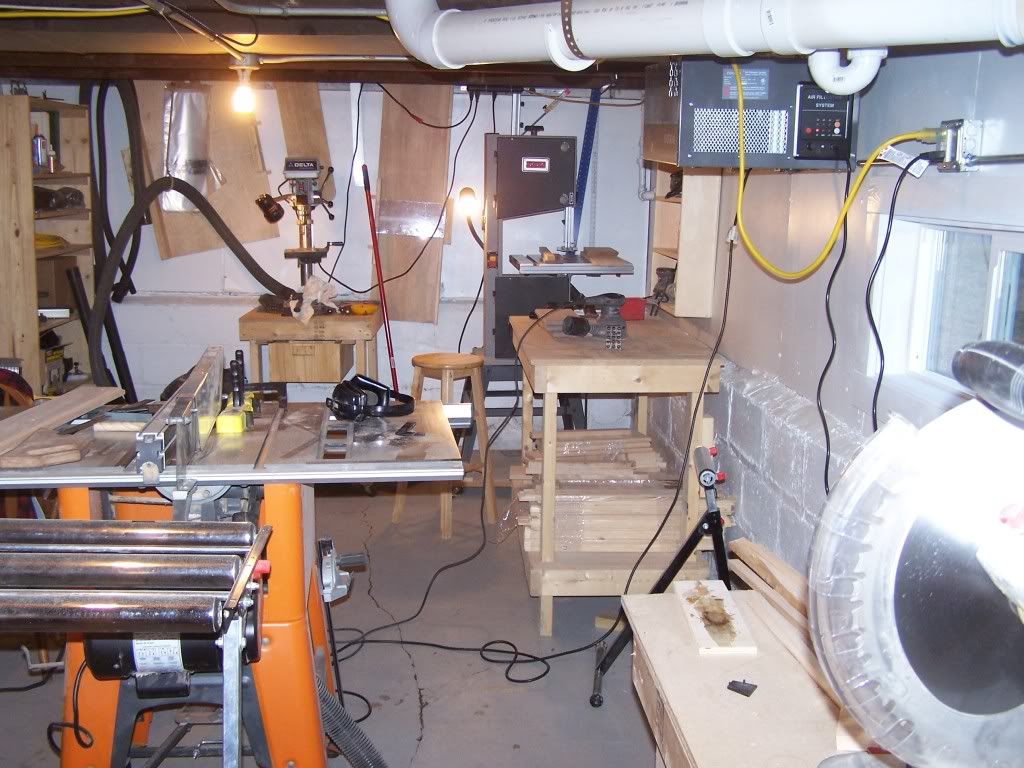 This area is where I plan on doing all my finishing. This corner is clogged with a lot of boxes and things I need
to unclutter. Hopefully this summer I will be able to build more out door storage for the clutter items. The
next picture is just a little corner where I keep my jointer, planer, and sander. They are on wheels easy to
move where I need them.
I will be making a new chop saw station soon. I have other more important projects now so that will
have to wait. As you see along the wall I have 2 outlets, across that whole wall I actually have 5 out
lets. The 2 you see are dedicated for the chop saws and router table. the next one down (not pictured)
is a dedicated circuit for the table saw, down further I have 2 more outlets dedicated for my tools on
wheels, joiner, planer, sanders band saw, etc. etc.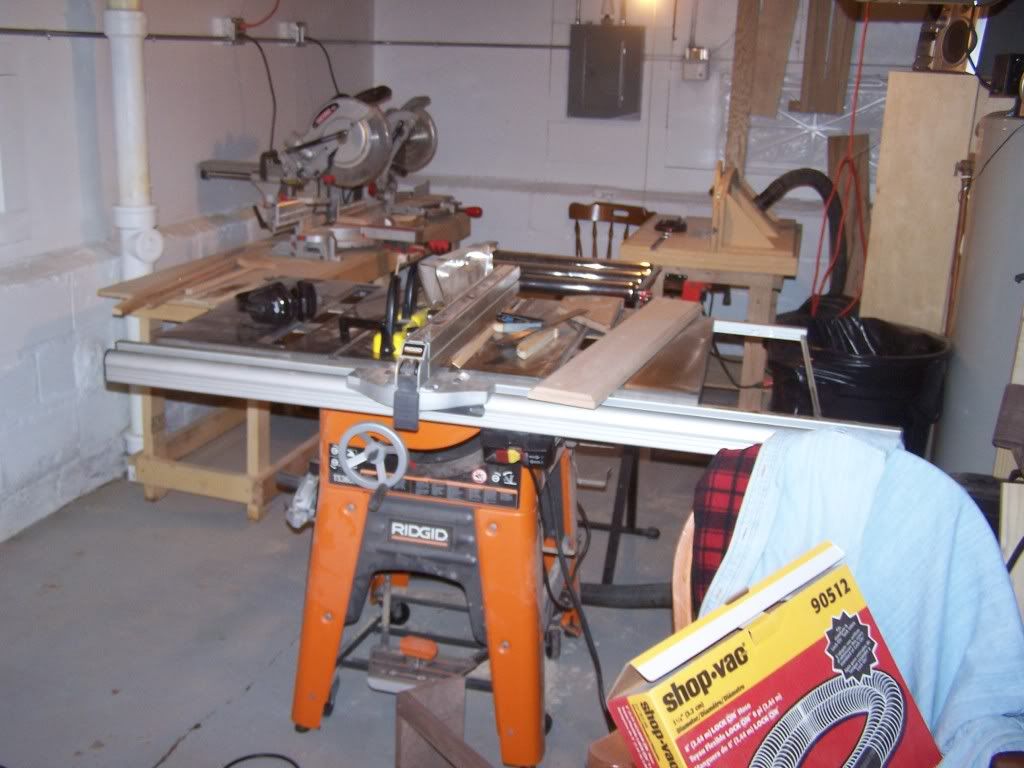 The original idea was to split the basement in half using drywall. But I had so many shelves I decided
instead to just line them up and make a wall of shelves. I rent this space so saving the money made
me happy.
My router table and behind that our old entertainment center which is now used to house short cuts of wood.
I have a wet vac under the router table for dust collection. Also the same with my table saw. The chop saws
also have there own wet vac. Over the next year I plan on buying a dust collection system from grizzly.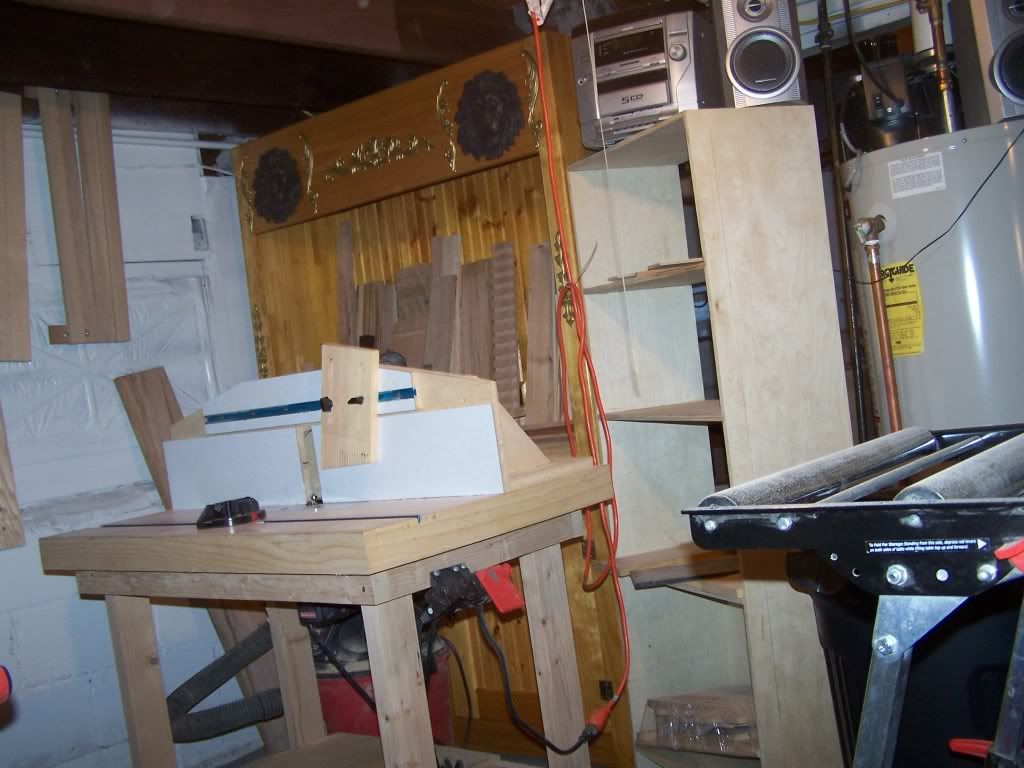 This last shot is the area I do my sanding in, also I can move the table and do my planing sand and any
dirty job here.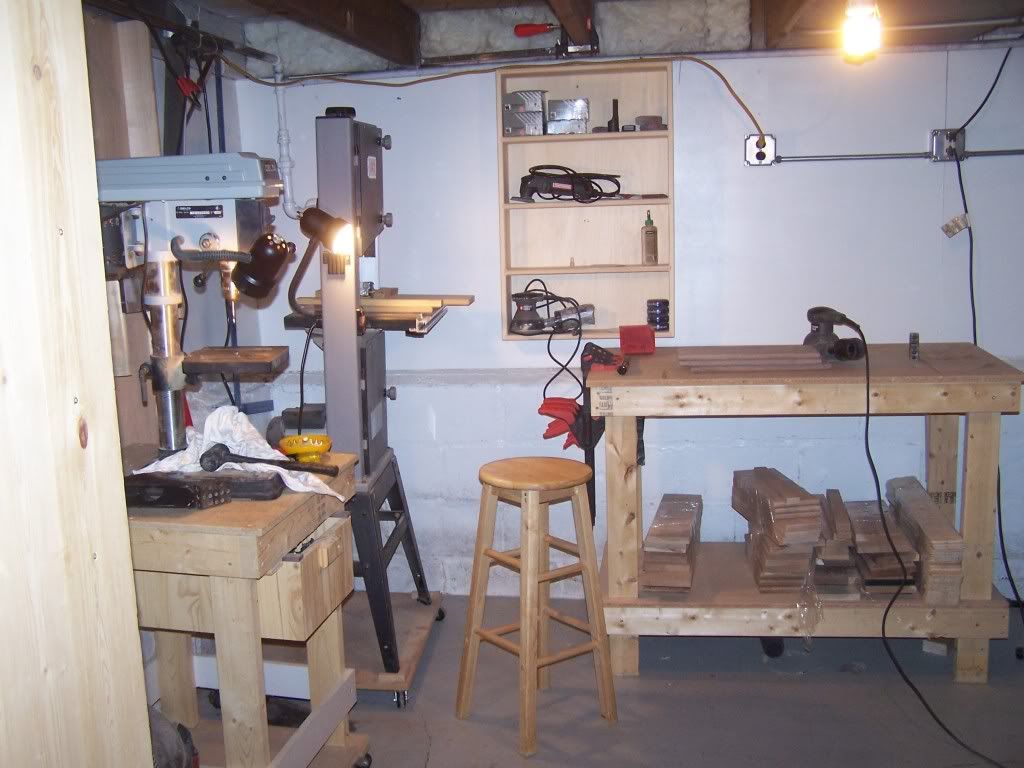 Thanks for taking the tour of my new shop!!!
-- Bob Kenosha Wi.
---