It was a cold January day when I received news from the DARK LORD IN THE EAST. The message was one of great evil, as cold as death, alive without breath, the beast now stood at my door step looking strait at me….
"Mr. Kollman, we've heard of your wood shop and we don't like it." Yes, the EYE OF SAURON APARTMENTS,
was fixed on my wood working lair…."You must cease and desist all of your woodworking activity immediately!"
To say the least, this was the start of an adventure. I don't like adventures, wet cold nasty things…They make
you late for dinner. No, I'm sorry but I wasn't looking for any adventures thank you. But there I was thrust in
the middle of one anyway.
It was the words of the great philosopher Bluto, that gave me strength, courage, and determination to endure
the unthinkable…"Don't get mad, get even!!!!" With that said, I would start on a adventure. So off I went to
the eye of Sauron Apartments to deliver a 30 day quit notice…It went sorta like this:
NO LITTLE WOOD WORKERS for this video
So now the adventure has begun. First on the list was to find a new home /shop in the cold frigid days
of January. My wife and I, braved the outdoors and went to our first appointment….Beautiful palace like
and cheap…No place for my shop equipment. A great shadow of sadness and disappointment befell me,
I cried that night…Will not this torture end???? As I left, I slipped and fell into a muddy snow bank, eerrr,
I hate adventures!!!
Sometimes, when we are at our lowest point, a great light will grow within us, and we will ARISE TO THE
OCCASION!!!! Not me, I had hemorrhoids, and mud in the crack of my butt. It wernt a pretty sight….The
Shadow was growing, the EYE upon me laughing, "you'll not be leaving, we forsake you…" Where were the
elves???? I have suffered 15 days with no wood working, Sauron, smirked and enjoyed my great despair.
It was the morning of the 25th day of the year, 2011, that brought great joy to my heart, I met a man named
Dan, probably one of those Rangers, who introduced me to my new work shop lair. Yes !!! The shadow in
the East was becoming less, the EVIL ONE, was now fading and I had a new work shop!!!! The adventure
was ending and I was glad of it….
I was sad to leave my old work shop THE MINES OF MORIA, many cool projects were built there. But it was
now time to say goodbye to my first ever wood shop….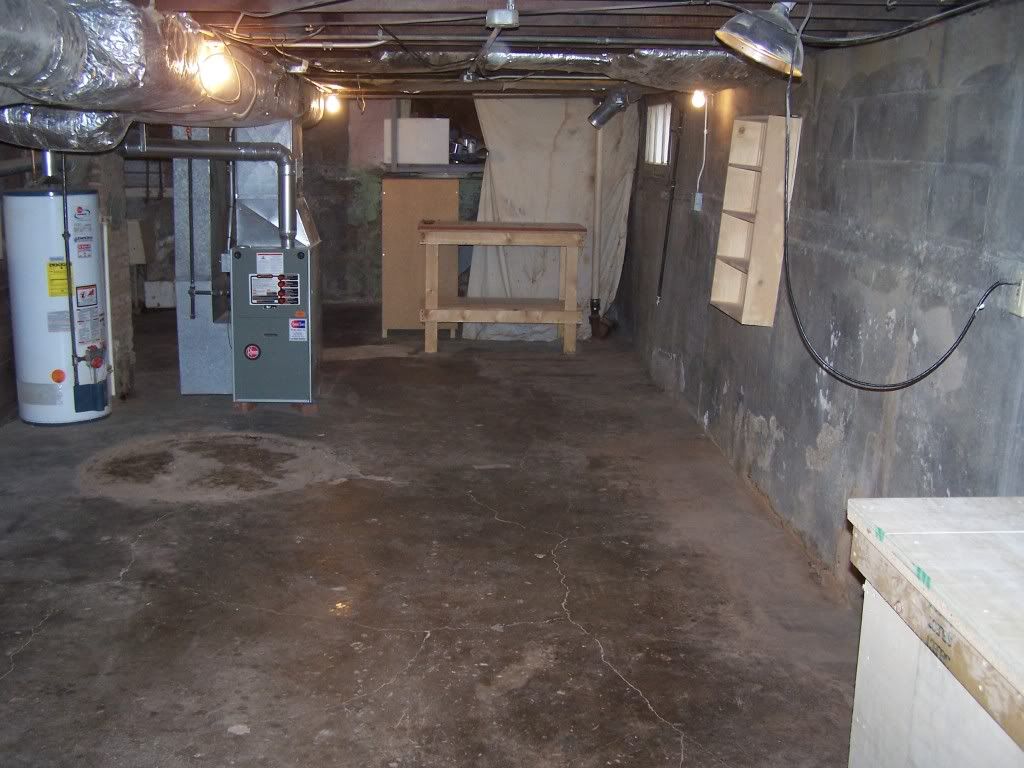 Now, I have a much smaller living space….BUUTTT (no mud in this crack), 300 more square foot of work shop!!!
Lorien, my new space is about 700 square feet minus my wifes space for the washer/dryer. Our living space decreased by about 300 square feet. We now have a huge yard, good size shop, cramped living quarters which
I will probably start a blog for making small spaces work….
Today was my first working day in the shop since about January 6th. I can't tell you how good it feels after
so long with out it. This is a picture of the finishing area: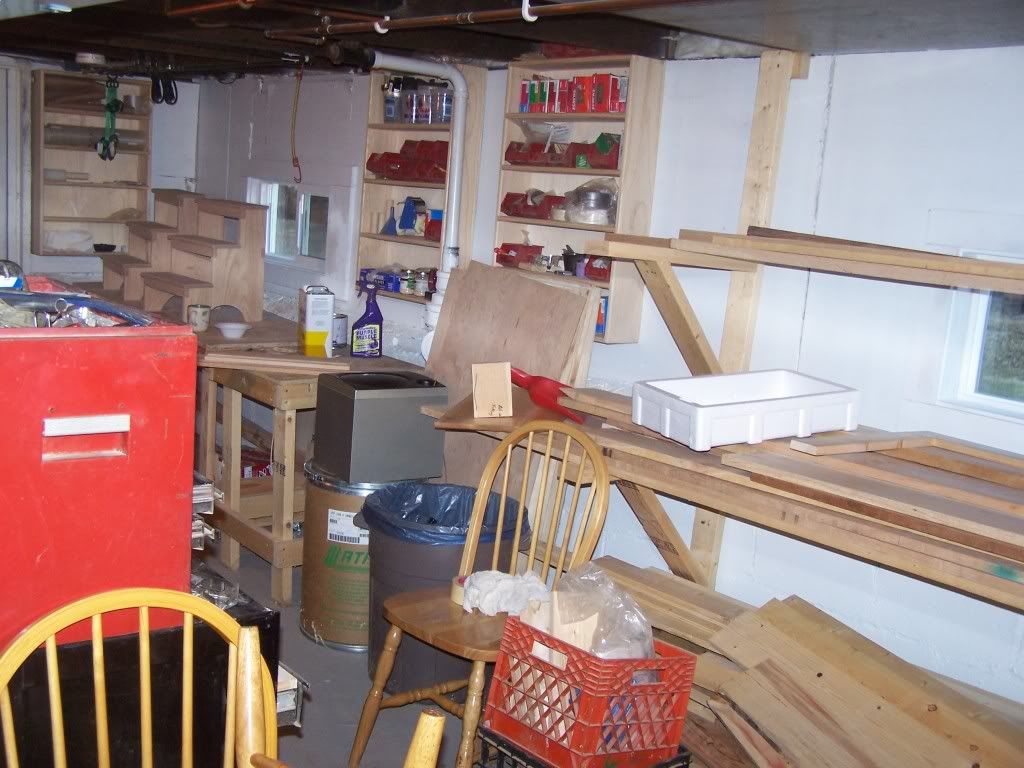 This picture is a little parking area for the Jointer, planer, and sander.
I paid an electrician to come in and wire the shop up with plenty of out lets against my main working wall. I have
more outlets in the shop than we have in the living room kitchen combined!!!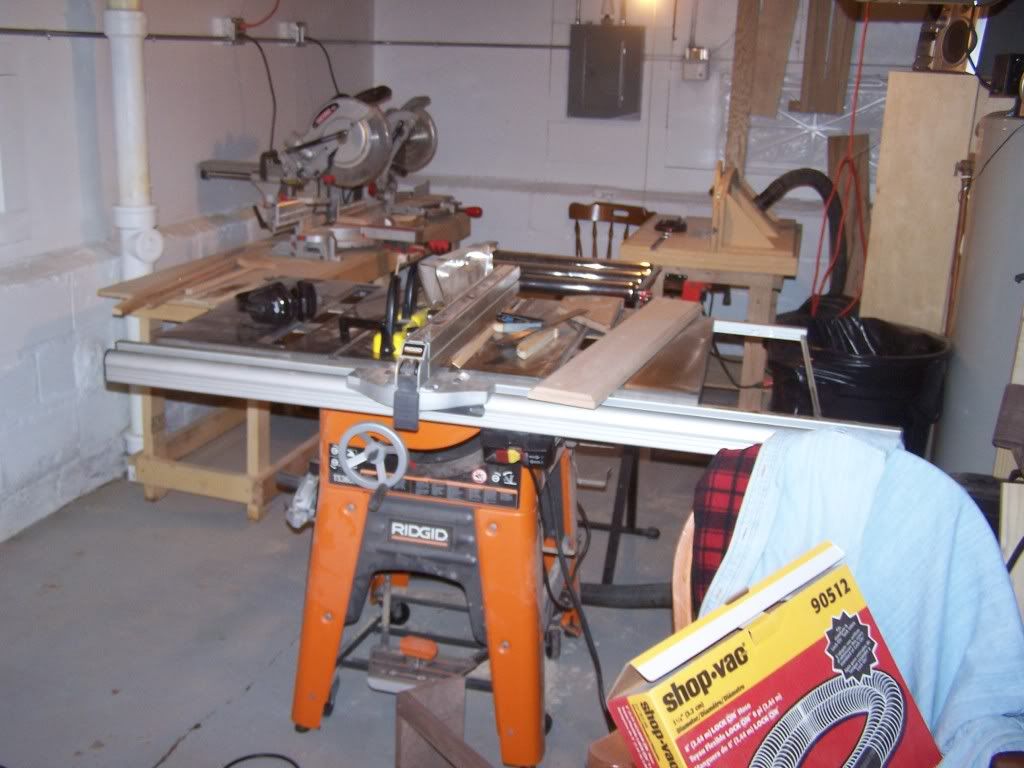 The shop is nowhere near complete, but it is a very efficient area to work in. The floor is level enough where
I can roll tools in and out as needed. So for large projects I should be able to move things around where everything will work.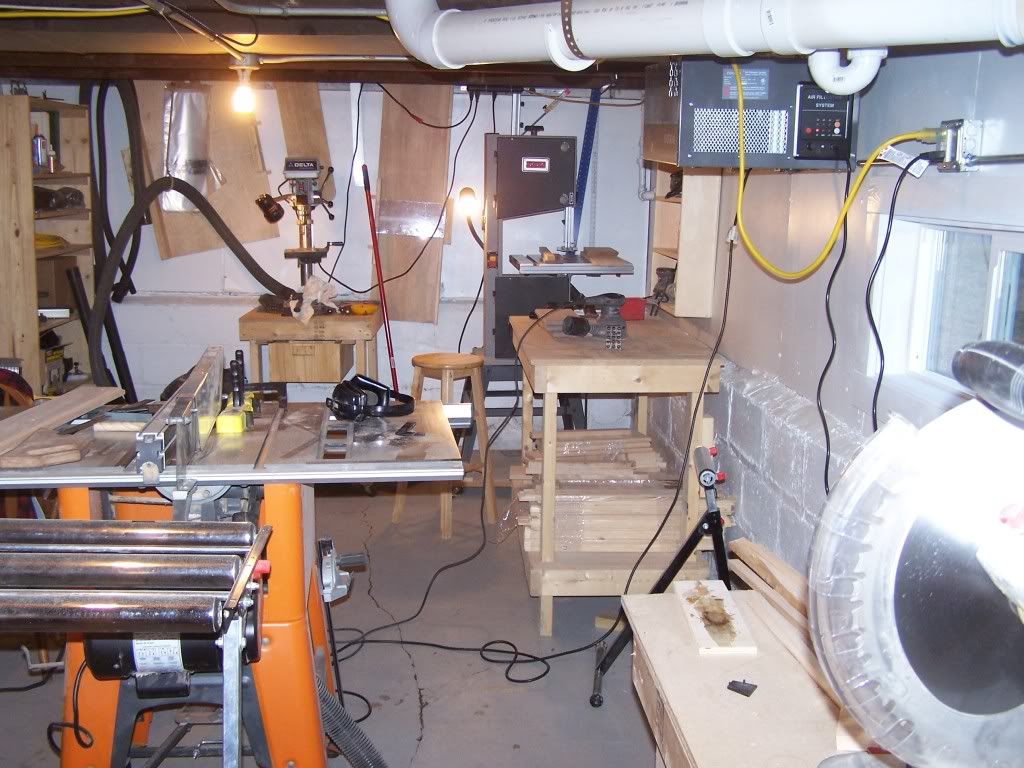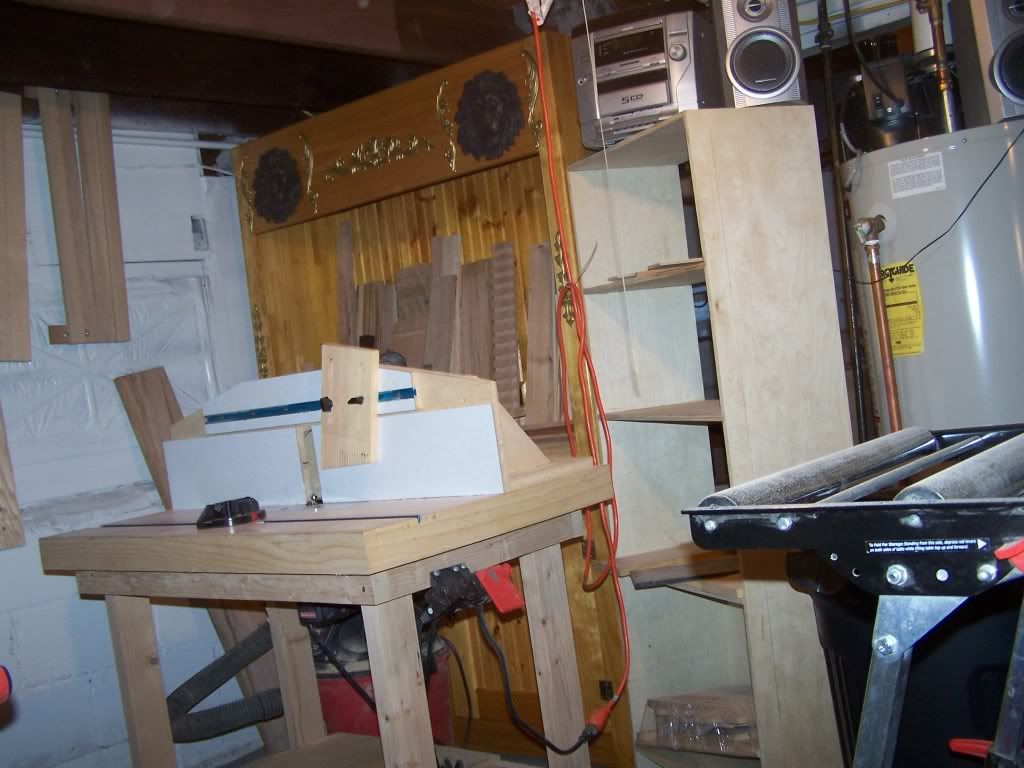 Now all is right with the world!!!!!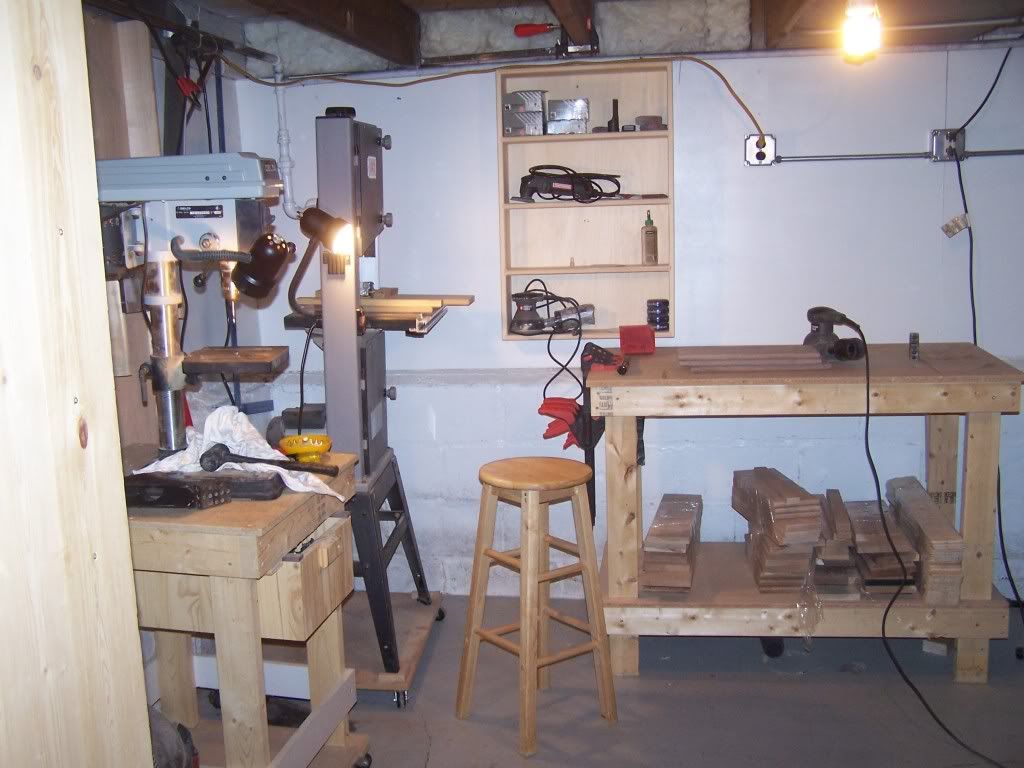 This adventure is over, and I'm sad to see the old shop gone, but now I will have to rebuild all new furniture to fit in a much smaller space. The new shop will keep me busy throughout the summer and then some with new projects. It is a fact that we must constantly change and be willing to meet new circumstances in our lives.
-- Bob Kenosha Wi.
---