Three weeks ago I started building a bed for my son the all star werestler. About once every 2 years for
the past 6 years, John and his freind Desmond will manage to kill a matress-box spring- and frame. I will
not picture the carniage…I figured to build one they can't break (easily anyway), thinking it wasn't that
much wood (wrong), and it would only take 2 weekends (wrong).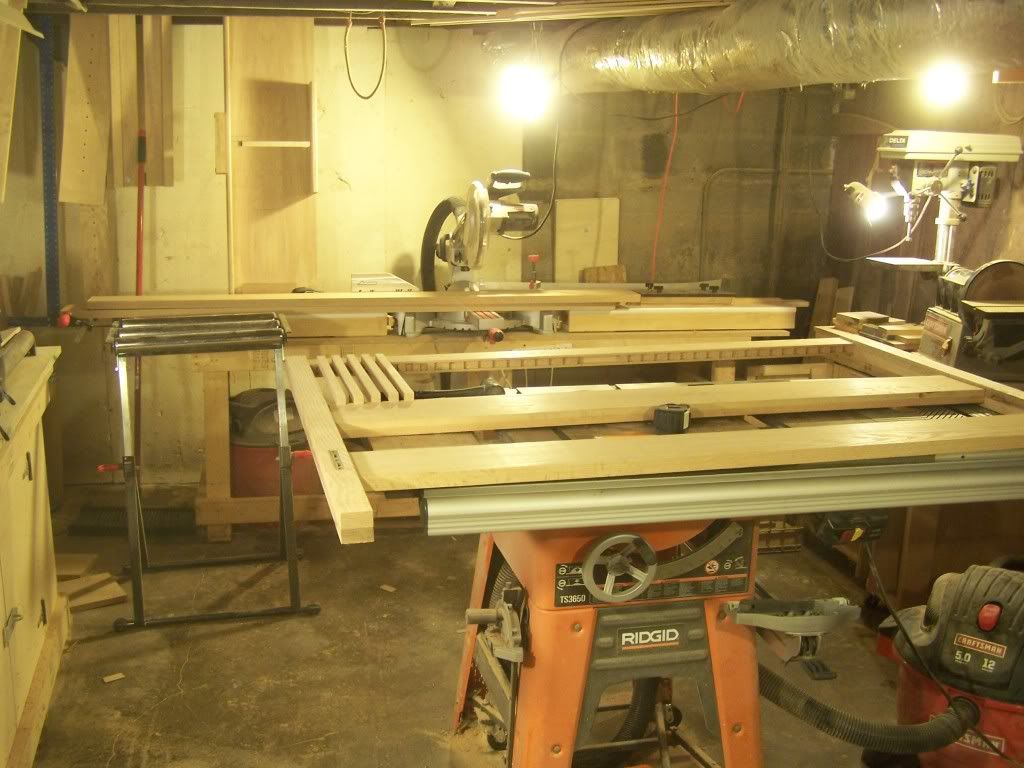 Their are 2 stars to this project the first being my mortise jig. The jig is a simple peice of lexan with two
adjustable boards that allow me to slide my router up and down a board to make a simple mortice.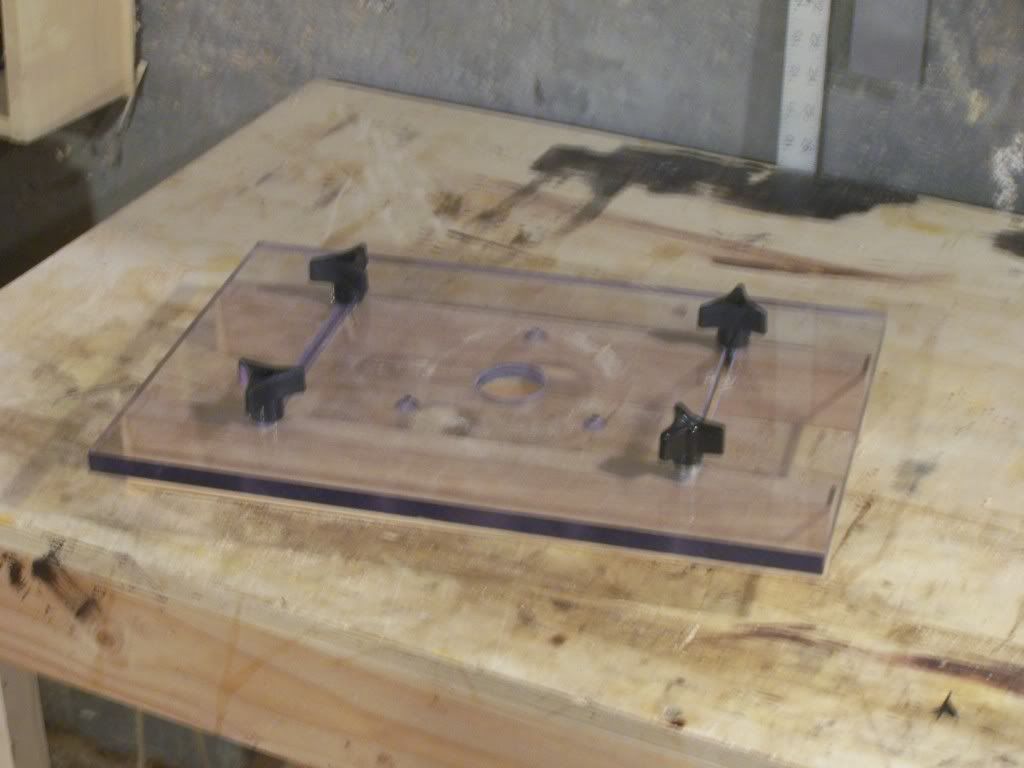 The next is my dadoing cross cut sled, that made the tenons. The cross cut sled made it really easy to
hold a 60" board and slide it across the table saw effortlessly. The jig on the left!!!!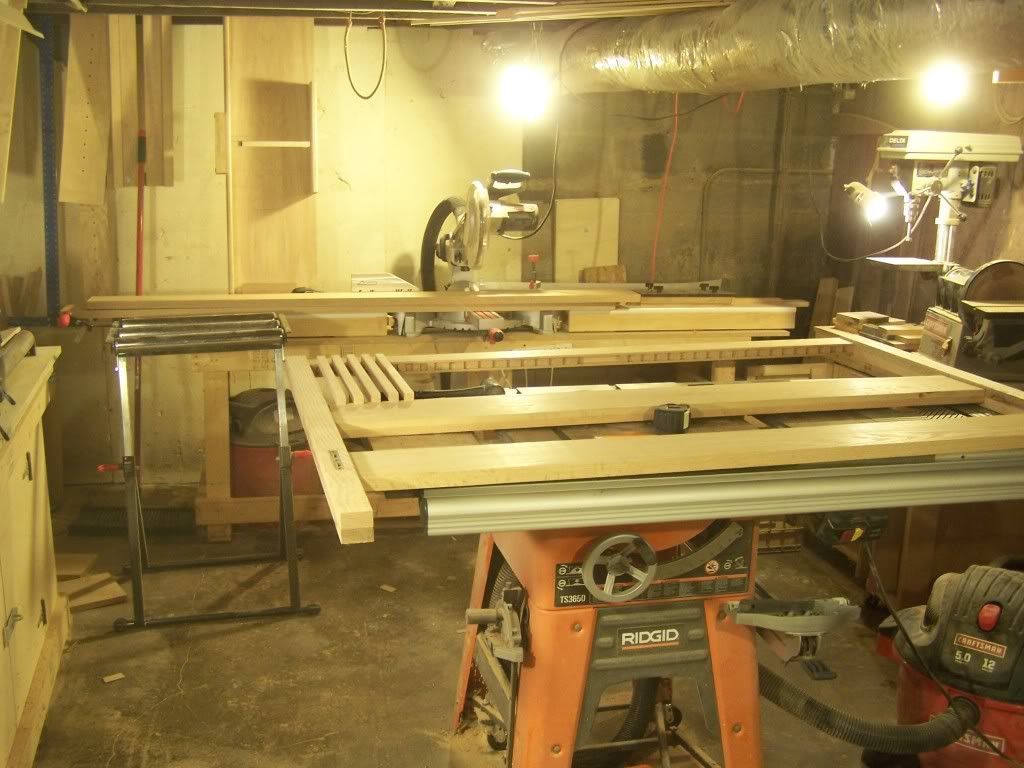 The dado jig also made simple work of creating a spindle spacer inserts for the head and foot board.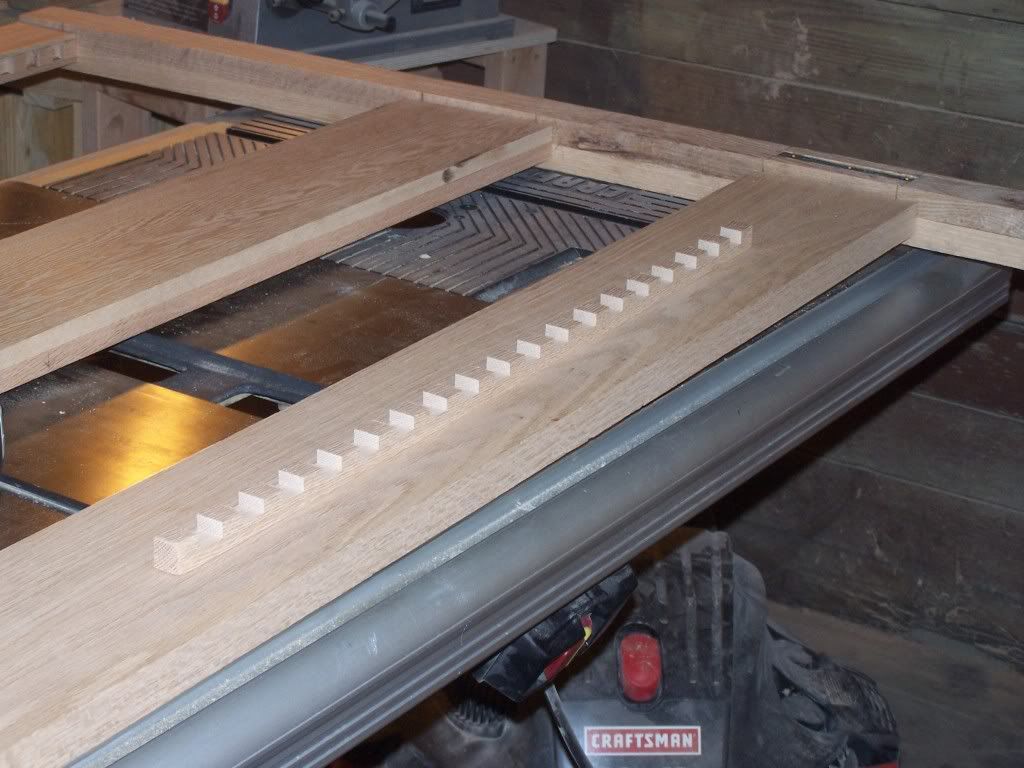 As you see in the next picture I simply dadoed out the center of some 6/4 stock (2 glued 3/4 pieces)
and inserted my spacer piece for the spindles.
At this point I have the dry fit to cut my spindles to length, and I will spend the next week or more
sanding and finishing before final assembaly. Lots of sanding 72 spindles, 4 pieces for the foot board
5 pieces for the headboard, and the 2 side rails.
-- Bob Kenosha Wi.
---