Ok went and picked up another unisaw. Look at this junk it is not painted brown this is rust!
Thought I'd show how bad they can get when left out in the weather. I was told this is only about a year of buildup but I am skeptical. I'll let you know how this works over the next few days.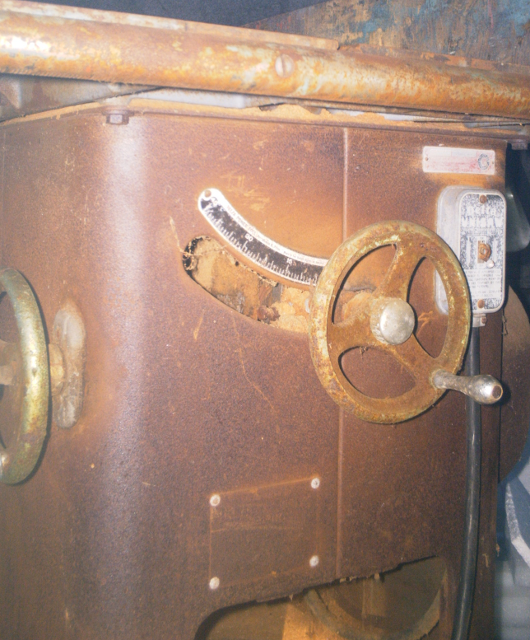 -- "Ya but what does he know anyhow?"
---