For this blog entry, Amelia asked me (Joe, AKA Daddy) to describe the process. Here goes:
The face frame for the cabinet is to be mitered on the corners, which are fastened together with loose tenons placed by the Festool domino.
First, I ripped cherry to width on the tablesaw.
Second, Amelia got to have some fun. She used my late grandfather's beautiful craftsman miter box to saw 45 angles on the corners. What a wonderful way to honor his legacy!

Third, I used my festool domino to make loose tenons to connect the mitered corners.
Fourth, Amelia drilled holes for cut nails to attach the face to the cabinet.

Then, she nailed it on. The cut nails came from Tremont nails company. They are very good for children to practice driving because they don't tend to bend and they have great holding power.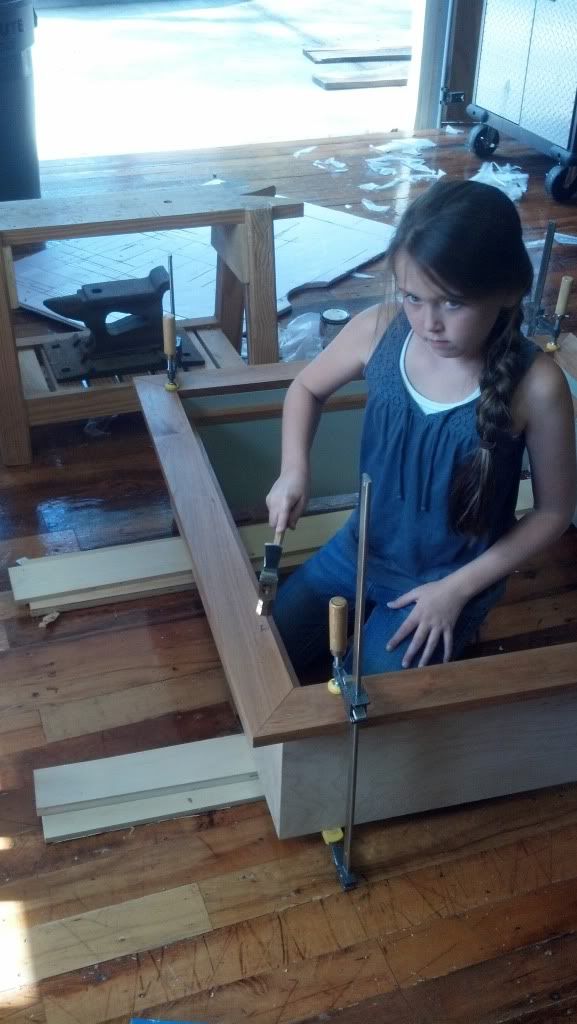 The same process was repeated for the inner face frame.
-- Joe, South Carolina
---