Hi folks. Its been so long since I've been able to get near the computer. I'm still trucking at night and working in my shop by day.
Jim's casket should be finished today. Its been an experience like no other, but I will talk about that when I post the casket.
My friend Christy, whose casket was my first project post, has been going steadily downhill, and according to her husband Wayne's blog post yesterday, she is slipping away quickly.
I was able to talk to her a week ago and say our goodbyes till we meet again in heaven. She recognised my voice right away, but her energy level was so low and the morphine cloud so thick in her mind that we kept it short.
I've included a hyperlink to the blog about her if folks are interested to meet this fine woman, a very special friend to me, and sister in the Lord.
http://christykatecoleman.blogspot.com/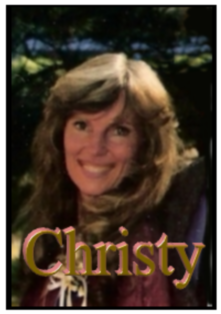 Wayne took the casket lid home to take photos of it. The crate is stored at his business. His dad came over and said, "Are you going to bury that lid?". So, Wayne called and asked me what to do.
I had no idea when this idea of building personalised caskets was given to me what experiences I would encounter. Christy's has been a privelege and an honor. A gift to a beloved friend.
-- Phil Brown, Ontario
---