Not everbody around here works as hard as I do.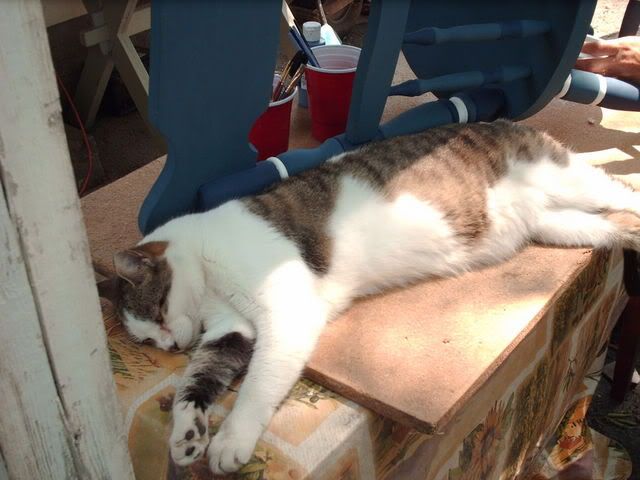 I had to post this shot of our neighbors cat who follows my wife everywhere and has to be right on top of everything she's working on including the computer. She's decorationg a couple of flea market chairs to sell as plant stands. In behind is her animal hospital. She feeds the squirrels off the trunk lid of the car. See the seeds sprouting.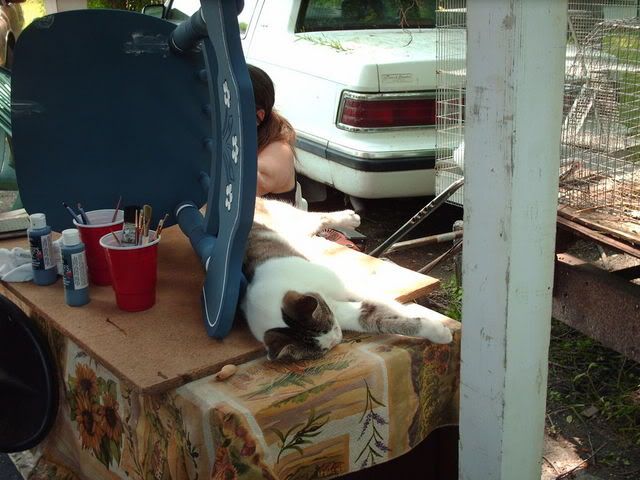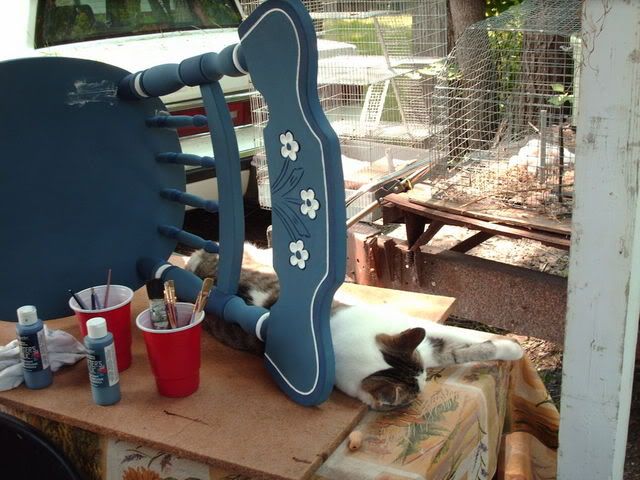 I stayed in the shop this morning for a short while working on Jim's Casket. It will be Friday night tonight on my trucking run, usually a crazy busy night in the two urban centres I drive to, and between the traffic will be thick with cottagers and travellers. It's gone from freezing to boiling around here overnight so tempers on the road will be hot as well.
I started the base color coats this morning, layering on thin soupy coats of matte black.
Looks good, but gotta sand it down.
Base coat, 2 layers of black sanded smooth.
Two more layers of matte black added. Imperfections will be puttied on this coat and 2 to 4 more thin black layers will be added before clearcoat.
Finally a quick mockup so I can go to work with a picture in my mind to keep me company. I hate leaving the shop unsatisfied with my progress.
Its hard to see but I've pulled the corner pieces out 1/4 inch proud of the moldings and filled the gap with a smaller molding. I will refine this a little bit but I think this will be the final profile.
Now I can head off in the Freightliner with a good focus, and I should be able to finish this project on the weekend.
-- Phil Brown, Ontario
---