It is not always nice to have to stop a project because it is bed time, but it does give you a better perspective view the next morning.

Before having this sharp object in your project, I figured I might as well do most of the shaping before the glue up.

What I am not sure of is how big to make the handle. It seem too big, but I'll make an other one after this anyway.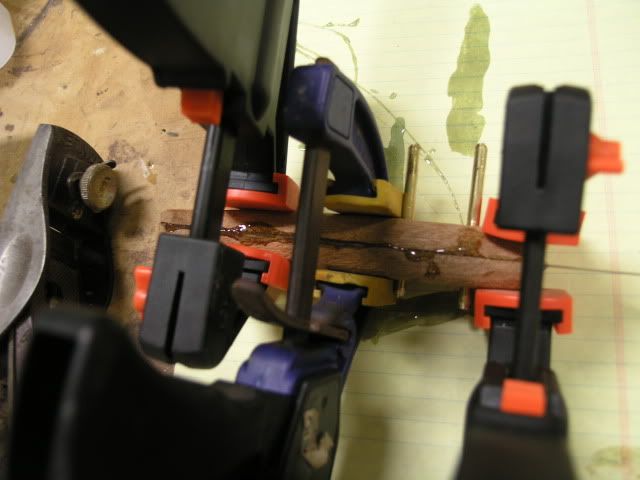 I used the Elmer's Epoxy. I hope this stuff will be strong enough t hold this together. Remember this is the first knife I put together.

Next morning, time to do some more shaping and sanding.

A little of that blue tape goes a long way in protecting my dear fingers from the knife.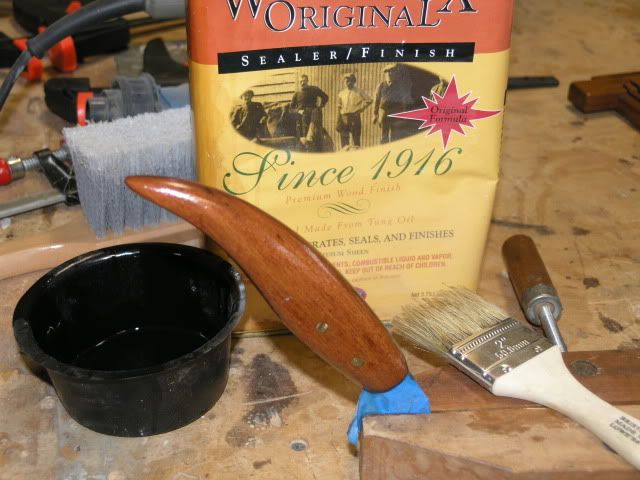 Time for the finish. I am using tung oil and polyurethane.
-- rhykenologist and plant grower
---