My second oldest daughter needs a birthday gift and I have only days to complete it. Don't you love those last minute projects? She is into carving, but only has the carving set with the "end blades". So why not build a carving knife.
So last knight I started with a block of pallet wood, a rod of 3/16 brass and a sawzall blade.
The shape I was going for is shown here: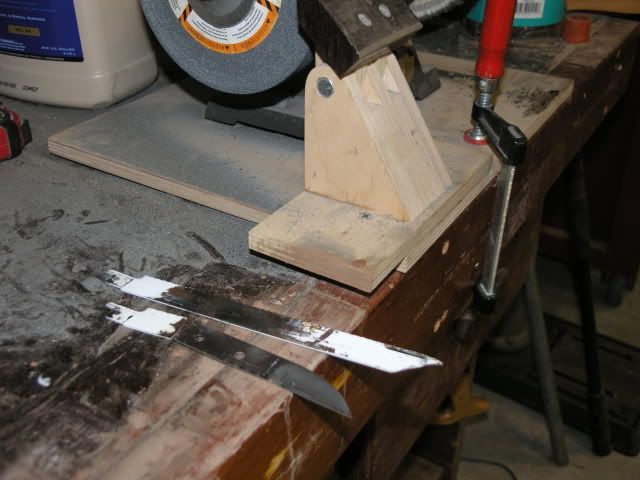 I took a sawzall blade and cut it in half with a sheet metal cutter. (this stuff is hard to cut) After this i shaped it on the grinder.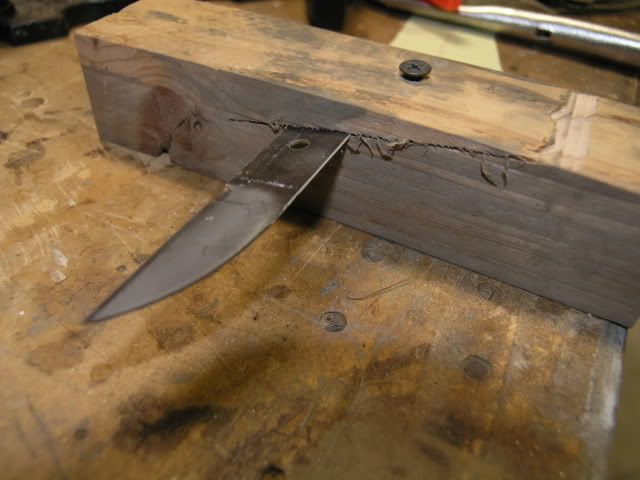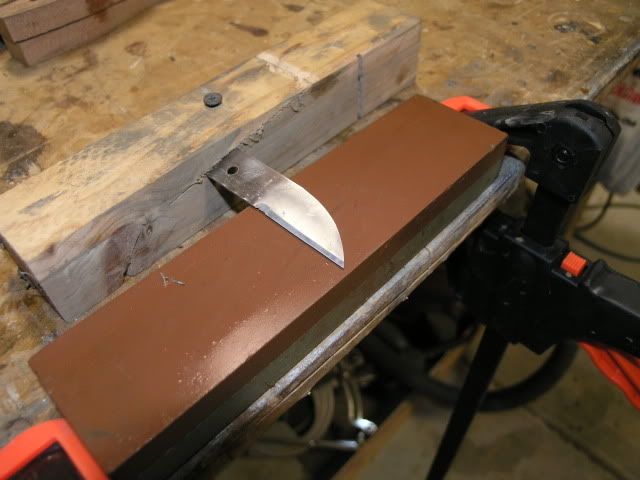 From a piece of 2×4 i made a holder to keep the blade at a 10 degree angle to sharpen it on the water stone. This worked very well. The slot was cut on the band saw and with the screw in the top the blade would stay put.

Next was the shaping of my pallet wood. DID YOU SEE THE MY SIGNATURE NAIL HOLE???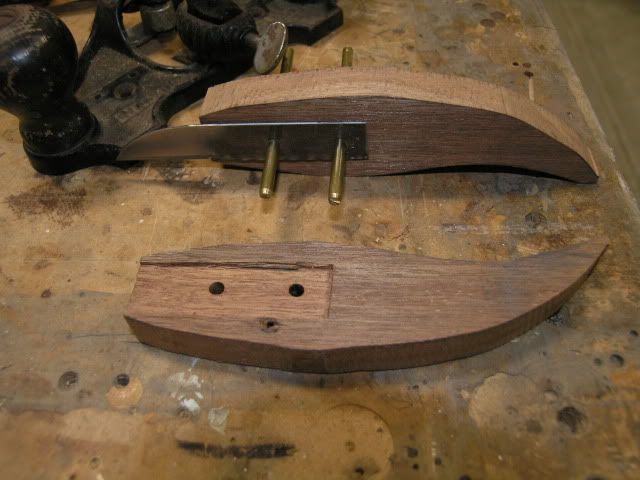 I drilled the holes. Again, this steel is very hard, I had to be careful with my drill bit. I fitted it all together and tonight i will finish the project.
Thanks Karson for your posting on your marking knife making.
-- rhykenologist and plant grower
---