I started stripping my Goldie today, so I knocked this cradle together to support it while working.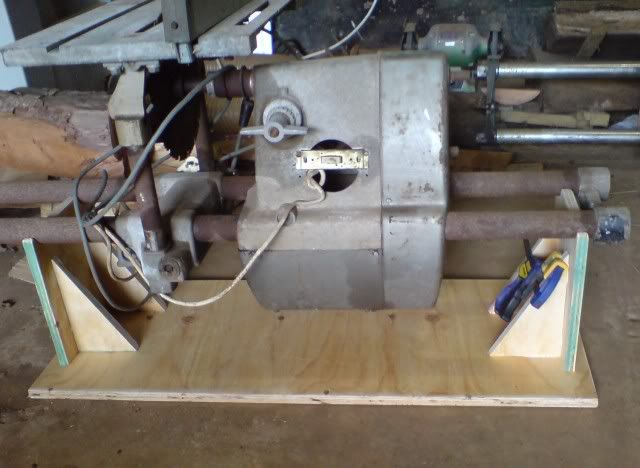 .
I rough cut the base and overlong uprights. I then clamped the uprights together and used a large Forstner to drill the support cut-outs and cut off the tops off the uprights to give me half-round cradles for the way tubes. A few angle brackets later all glued and screwed, and I have a good work stand.


.
I can even turn the unit on its side to access the underside.


.
I then started stripping down the headstock to find out what internals I have. To get the belt cover off, I had to take the end casting off the way tubes. Not very cooperative due to rust.


.
Not commonly used restoration tools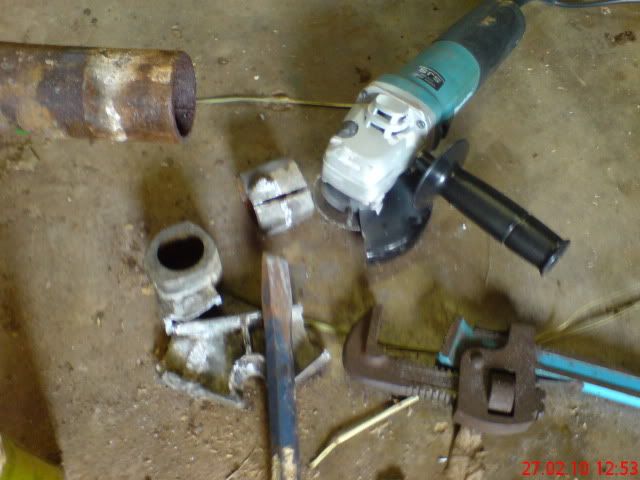 .
Speed pulleys seem to be in decent condition


.
The motor appears to be original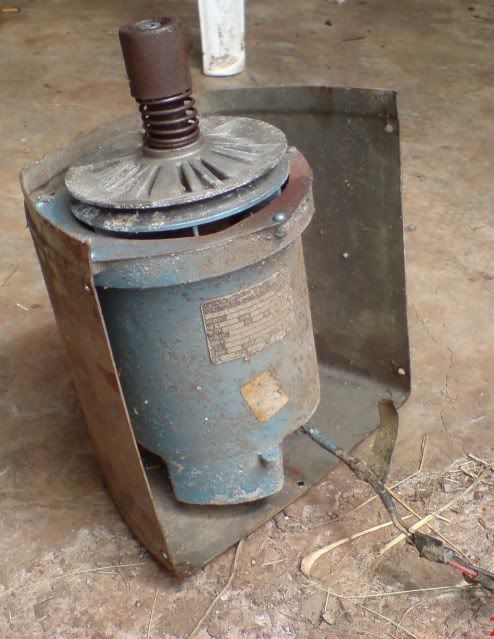 .
It seems to be able to handle both 110V and 230V without mods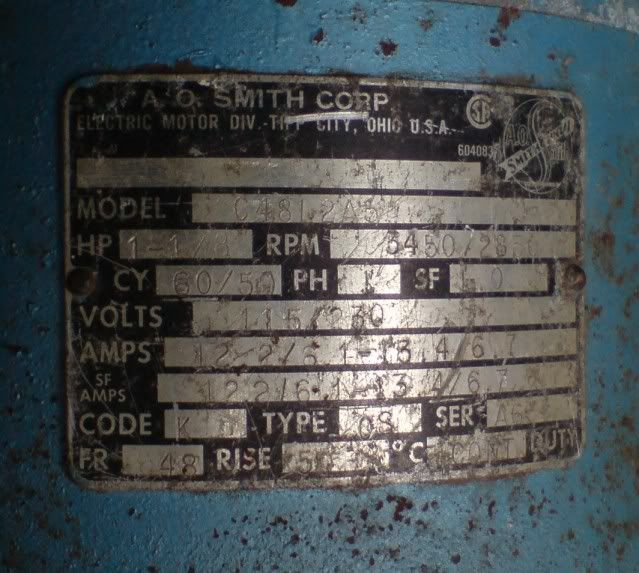 .
Wiring is all shot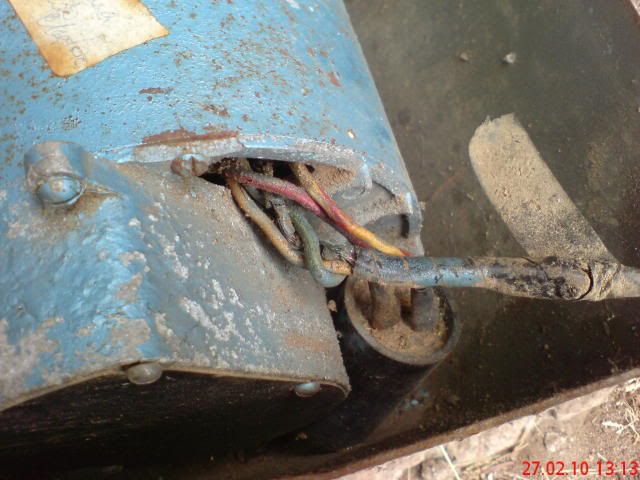 .
Good news though – The quill rack & pinion seem to be in very good condition, just greasy & dirty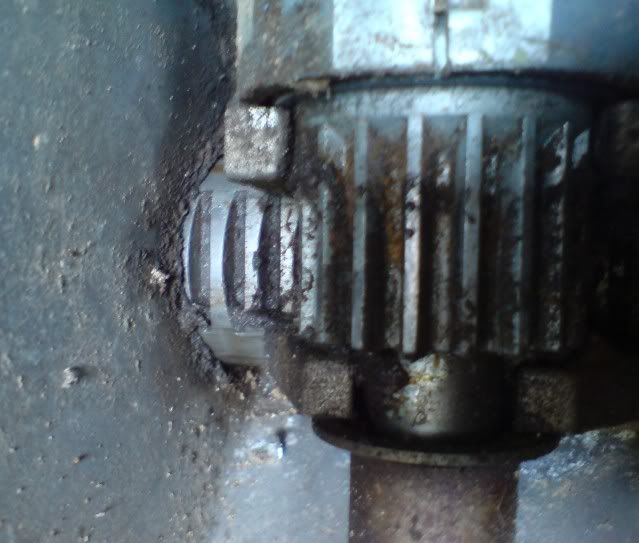 .
That's it for today.
-- I may be schizophrenic, but at least I have each other.
---