At least I believe we have identified it.
Shopsmiths have a very active user group forum, and the members there have helped me identify which model I have.
It seems that my SS is a "Goldie" MK 5 (not MK V) model 500, manufactured somewhere from 1960 to 1963 by Magna Corporation before they went out of business in 1964. Shopsmith Inc. (founded in 1972) still supports the Magna machines.
It seems that the clincher in identifying it was this warning label riveted onto the headstock casting – apparently all of the other models have stick-on labels.


.
The machine has obviously undergone some not too clever repair and maintenance in it's long career, evidenced by this make-shift power switch.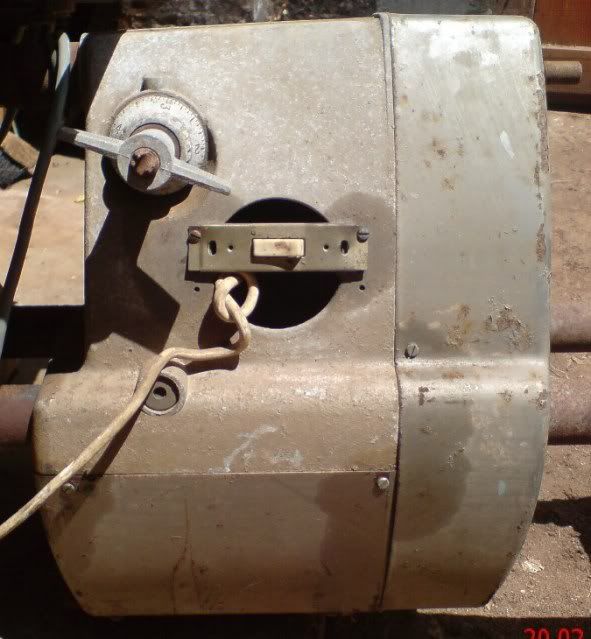 .
This machine seems to be almost as old as me, and older than many LJ's. I just wish I could renovate myself with some electrolysis, sand paper, paint and wax.
The reference to electrolysis is a method employed by several SS refurbishers to remove rust. I know many LJ's refurbish old tools and machines, but I haven't seen mention of electrolysis as a rust remover. I'll post that process and the results when I do it – hopefully it will help someone restore a plane or two.
-- I may be schizophrenic, but at least I have each other.
---