This morning I unpacked my new toys and can confirm that I have one Shopsmith mk 5, and one Master Shop. They are both in very sad condition, and I will be concentrating my efforts on restoring the Shopsmith and relegating the Master Shop to being the "spares" supply wherever possible.


.
The load waiting to be unpacked.


.
As you can see, there is rust everywhere


.
Even the Aluminium is seriously corroded


.
At least one of the main castings is broken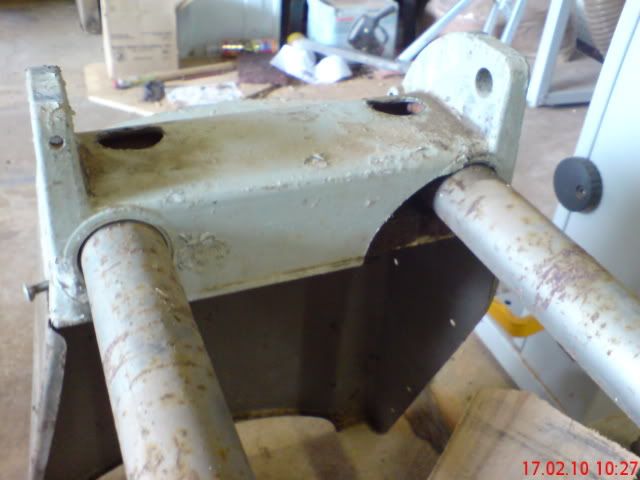 I can see that this is going to be a long and difficult restoration process, but I'm sure it will all be worth it in the end. I have been trying to manipulate my budget to buy a drill press followed by a table saw, with a lathe somewhere down near the bottom of the priority list – this way I get all 3.
Many of the accessories are missing, but at least I have the table saw and the lathe tail stock

-- I may be schizophrenic, but at least I have each other.
---