Do you remember this picture from Rescued Wood #4 ?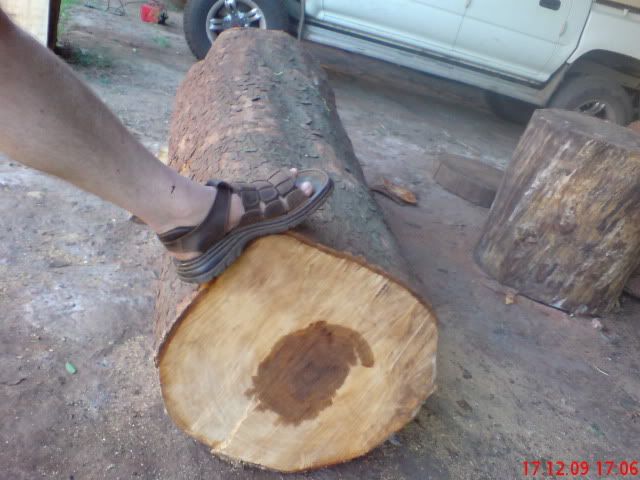 .
.
Well, I've slabbed it and stacked it for drying.


.
I cut the boards 30mm thick so that I can have wide boards a good 1" available after final milling. This post is about my stacking method, but I can't resist showing off some of the beauty exposed by the milling.
.
First Cut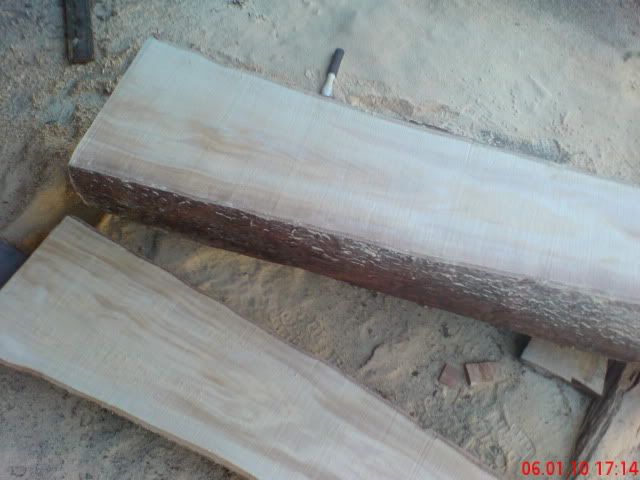 .
Tornado Flame grain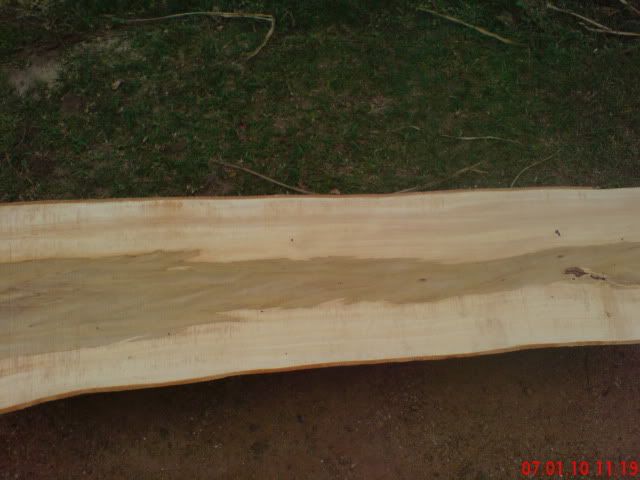 .
To give you a good size reference


.
After slabbing the whole lot, I put them back together in sequence (including one of the partial-round offcuts) and mark them with a triangle and a board number. I also record the fell date, slab date and species on the painted ends.


.
Then I stack them in sequence with 3/4" stickers for air flow. In this case, my stickers are skinny parquet blockettes destined for the dump.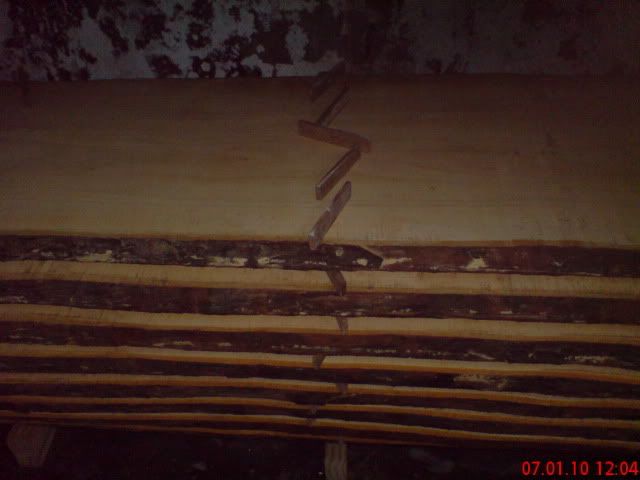 .
I place one of the partial-round offcuts on top and then bind the whole log together with ratchet straps.


.
Strapping them together like this ensures good stability while drying – any tendency to warp is counteracted by the rest of the log.
Marking and stacking like this makes it very easy to find book matched pairs long after the wood is dried and stacked on lumber racks.
I have 10 boards, 8 of which are wider than 30cm (24") at the narrow end.
Edit
I goofed on the measurements – All of boards are wider than 30cm (which is 12" not 24") , and 8 of them are wider than 45 cm (18")
I've slabbed many logs, but I am still amazed at the beauty that I find inside the log every time I lift off the first cut.
-- I may be schizophrenic, but at least I have each other.
---