Further to my Yellowwood windfall, I slabbed the first log yesterday. I chose to cut the largest of the "small" pieces, as it promised to contain an interesting crotch grain.
I carefully measured my cuts to get as close as possible to the centre lines of the main trunk and the forks to get a book matched pair of slabs at the centre.
First cut
Yes, interesting crotch grain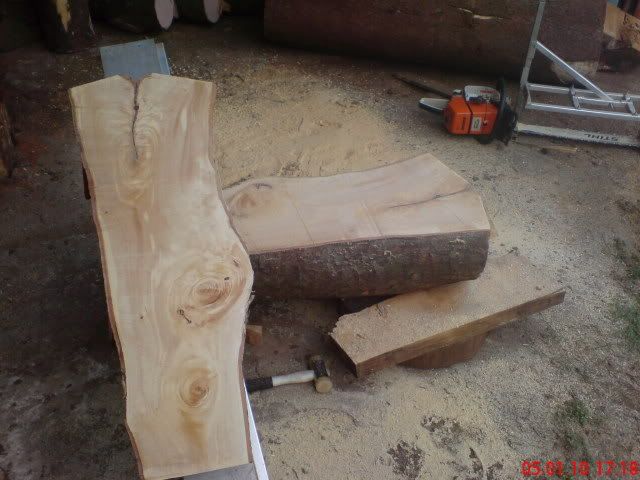 .
Book matched centre
I set these two in the sun for this photo as the pictures in the shade are quite muted.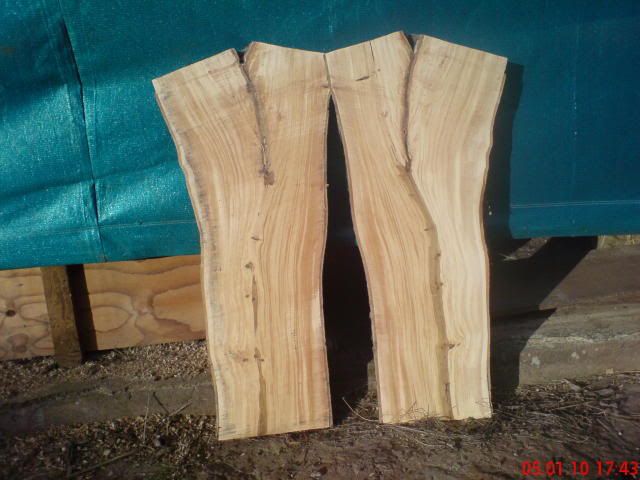 .
The whole log after slabbing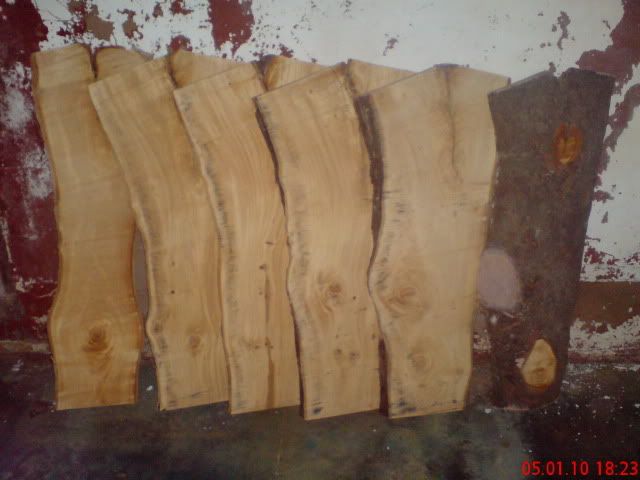 .
Side view of the collection.


.
Note:
These slabs are about 1m long and 30 to 50 cm wide, and 45mm thick.
Unfortunately the very distinct differences in the grain faded a little as the surface dried a bit, but I'm sure it will show up well when it is finished.
-- I may be schizophrenic, but at least I have each other.
---