My wife found some long lengths of really grotty looking wood in the junk pile left behind by the previous tenants of the farm, and decided to use them to build a platform in a tree for the goat. She asked me to cut one of the lengths for her, so I did.
When I saw the inside, I was seriously intrigued by the rich pink colour that showed in the cut, so I cleaned up the off-cut piece to get a better look.
Here is an uncleaned piece next to a cleaned piece.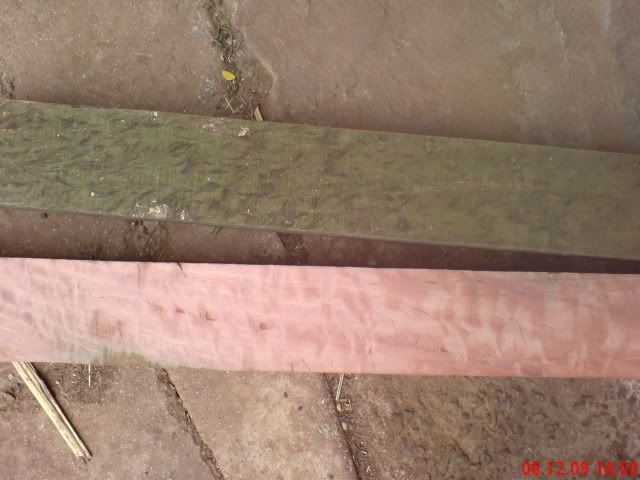 .
Needless to say, I have confiscated the other "junk" wood and she'll just have to use purchased pine for her next project.
.
-- I may be schizophrenic, but at least I have each other.
---