I received an unexpected call this morning from our local tree-feller asking me if I would be interested in some discount wood.
They had felled a Yellowwood tree, and the proposed buyer had left town for a couple of weeks, so they turned to me.
Please understand that Yellowwood (Podocarpus latifolius) is South Africa's National tree, and is endangered. It may only be felled by special permit.
The most recent commercial price list I can find shows Yellowwood planks in less than 200 mm widths selling at an average price of about R19 000 per cubic metre, and boards over 200 mm wide selling at about R21 000 per cube rough milled and dried.
Here is the main trunk average diameter is 550 mm and 1.8 m long.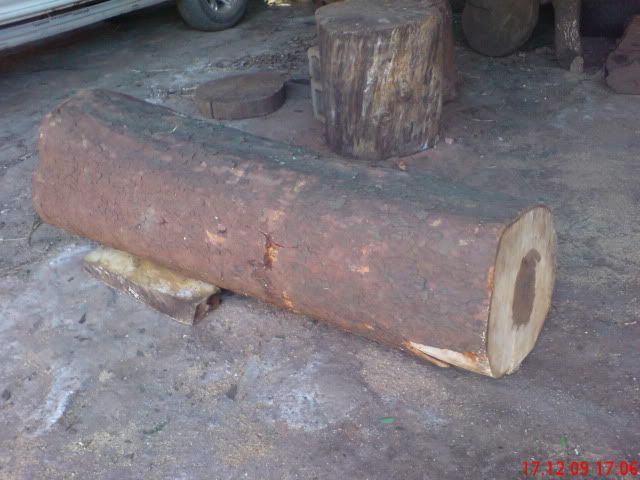 .
And for those who don't speak metric:-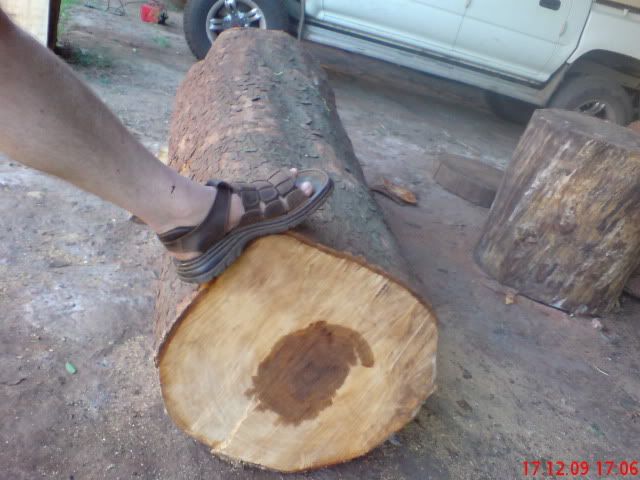 That trunk alone should yield about 1.4 cubic metres after milling.
There was also a pile of the branches


.
Probably 2 to 2.5 cubes in total after milling.
The best part of it all?
I paid R1 000 (including delivery).
.
-- I may be schizophrenic, but at least I have each other.
---