Further to my post on Parquet Floor Blocks, I knew I had to test my veneer cutting skills before (possibly) wasting this beauty.


.
So last night I cleaned my Wood Slicer bandsaw blade with oven cleaner, and tonight I setup the bandsaw, adjusted for the blade drift as best I could (I have never before been completely successful), and ran a few floor blocks through the saw.
Firstly, I was shocked that my drift settings were spot on (woo-hoo) and the block sliced like a dream.
Secondly, I cut my third block into slices only 1.3 mm thick.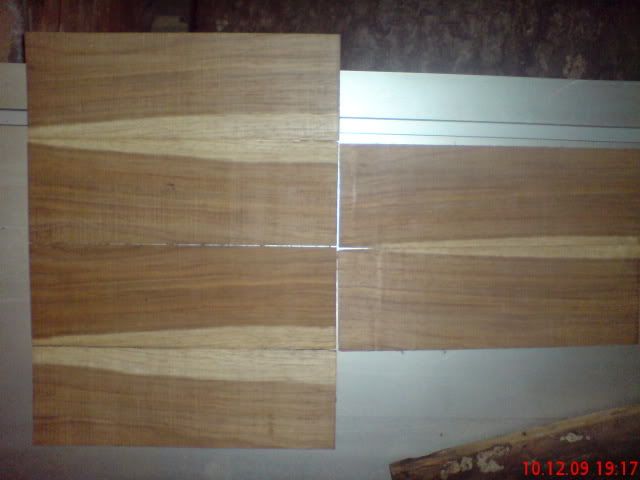 .
Now I'm looking for ideas on how to use these 3" x 6" veneer sheets.
Any suggestions?
-- I may be schizophrenic, but at least I have each other.
---