I didn't get to the Wild Plum on the weekend due to other more pressing matters that demanded my time. Fortunately, the Council hadn't tackled the fallen tree yet, apart from clearing up some of the mess.
.
The Trunk behind me in this pic is the one I slabbed today.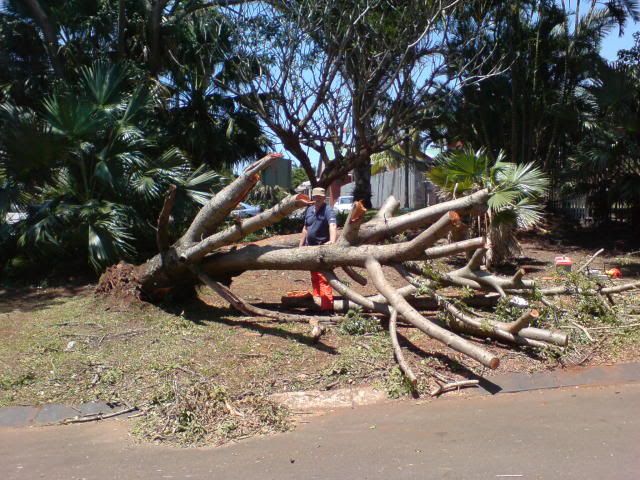 .
I had to cut some pieces off


.
to make it possible to slab the tree.


.
Step 1
Attach a guide rail to the log and start the Alaskan jig on the rail ensuring that the chain is set far enough down to miss the screws holding the rail in place.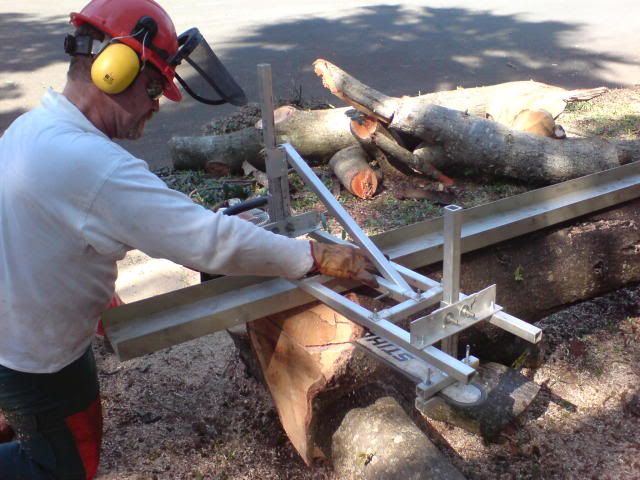 .
Step 2
Cut all the way to the end using wedges to keep the kerf from crimping down on the bar & chain.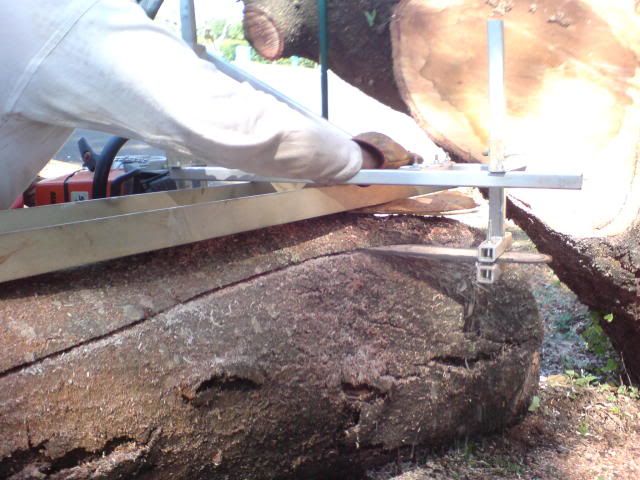 .
Lift off the slab & admire the wood inside the log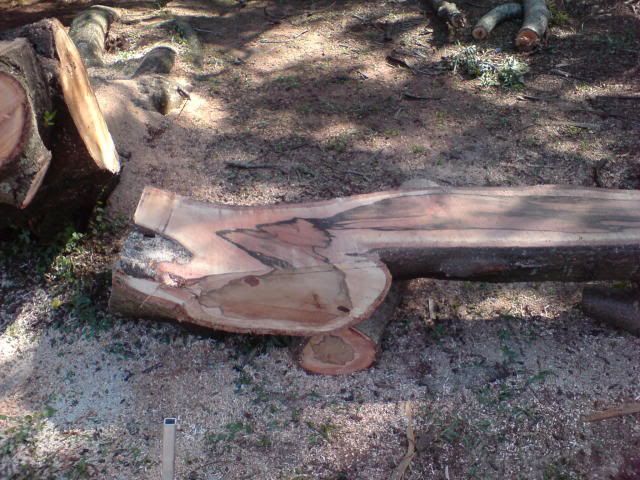 .
Step 3
Now set the cut depth to suit your requirements, and run the Alaskan on the newly cut face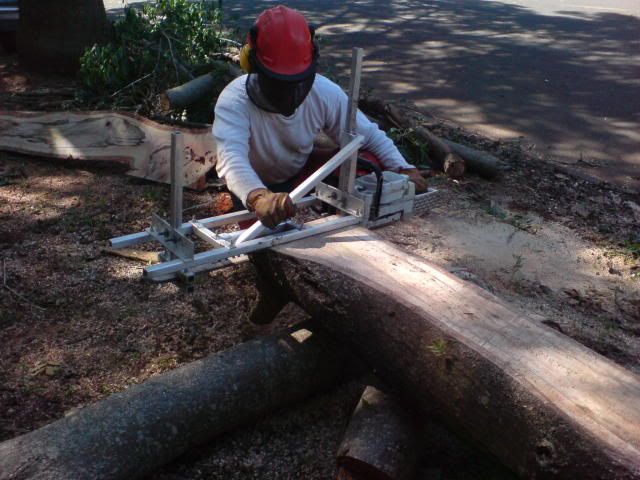 .
and repeat step 2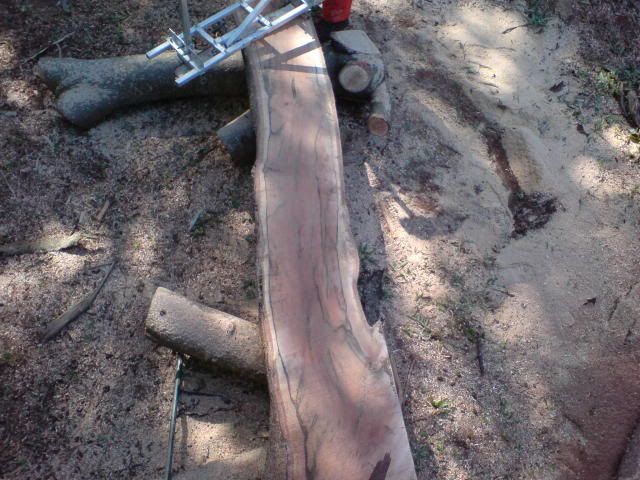 Continue repeating steps 1-3 until you reach step 4
.
Step 4
Sharpen the chain as often as necessary


.
.
Some pics of the stash – Note that these slabs are 7 cm (almost 3 inches) thick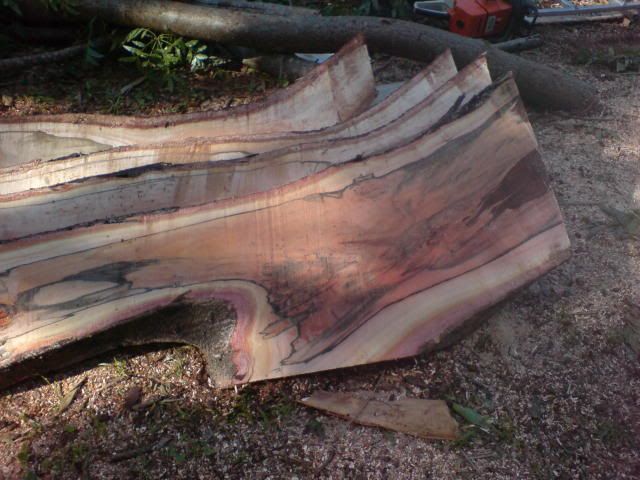 .
Has anyone ever found Spalting in a LIVE tree before???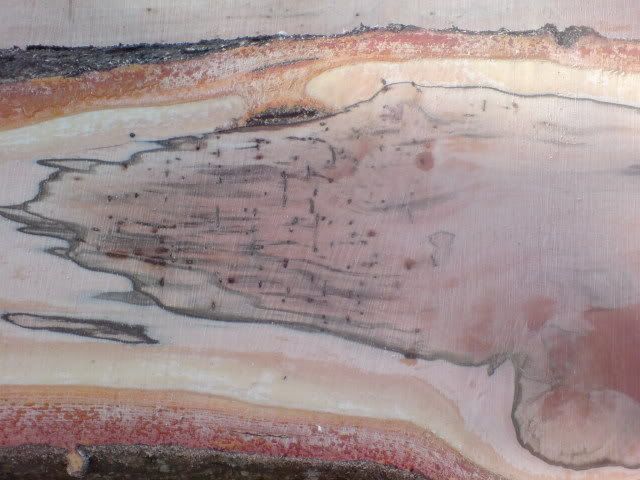 .
This wood is SUPER wet and heavy.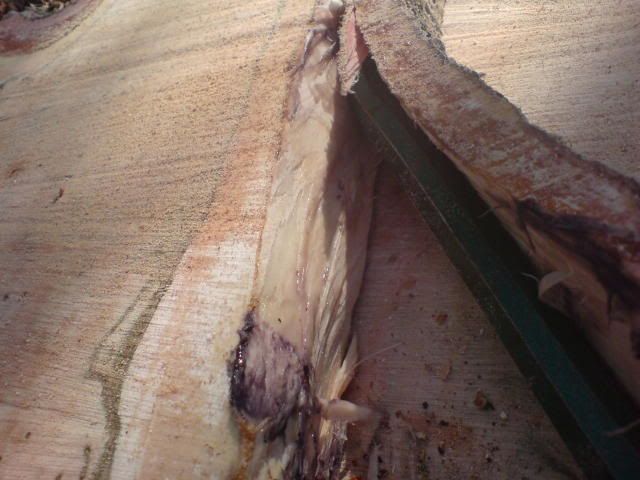 It needs no excuse to crack while drying, so I need to paint these ends tomorrow morning.
I had two mechanical failures today, so I didn't get all the slabs I intended. I'm away for the day tomorrow so I really hope the Council doesn't take "my" tree away before I get back to it.
-- I may be schizophrenic, but at least I have each other.
---