My nephew told me yesterday afternoon, that a tree had been blown over during the very high winds we had 2 days ago, and he thought it was a Yellowwood tree. Needless to say, I jumped into the car and sped off to confirm his suspicion. Unfortunately he was wrong, it was a Wild Plum tree (Harpephyllum Caffrum).
It fell over outside our local court about 80 metres from where a Wild Plum had fallen over about 2 years ago. Fortunately for me, when that previous one fell, the council's chainsaw was out of action and they happily accepted my offer to cut it up and remove it for them. I have already used some of that previous load, but I had to cut it into manageable (short) pieces as I didn't have a Slabbing Jig at that time.
This time I have my home made Alaskan Jig all ready to slab the tree in situ


so today I'll be off to town to harvest a good amount of slabs as long as I can handle, hopefully at least 2 metres long each.
.
I promise to post pics of the operation, but for now I only have a couple of pics of the tree on the ground.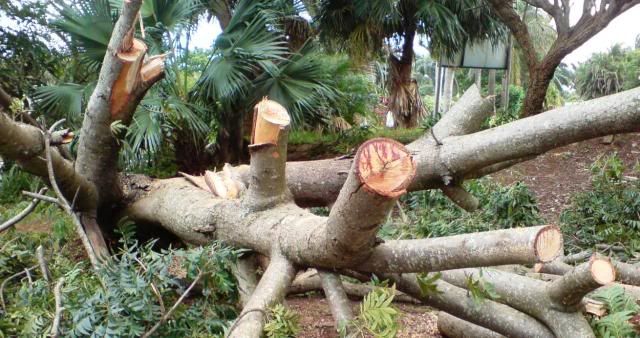 .
Here's my foot for visual scale.

-- I may be schizophrenic, but at least I have each other.
---